CLEVELAND, Ohio — Breitbart Senior Editor Milo Yiannopoulos thrilled his fans at the Republican National Convention as he made his way through the throngs of delegates, journalists and political operatives here in Cleveland.
After delivering a dramatic speech at the Citizens for Trump rally, Yiannopoulos greeted many of his fans while signing autographs and taking selfies.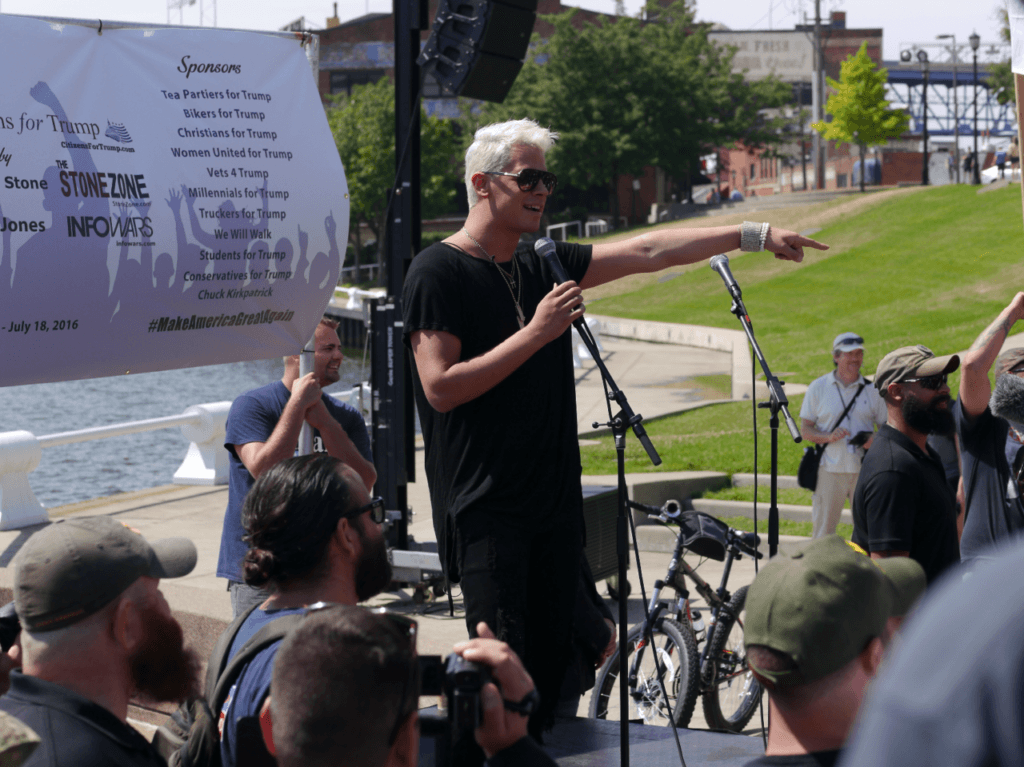 Dressed in denim (Robin's Jeans, $975) and a Crocodile medium top (Giuseppe Zanotti, $750)
Yiannopoulos accessorized his appearance with a bulletproof vest ($900) and Aviator sunglasses (Versace, $220) Other items include Pearls, ($2,500.) Gold Supreme Uzi pendant, ($450.) Underwear by Calvin Klein. Additional jewelry: Model's own. Hair by Blown Beverly Hills. Styling by $later.