An armed man has surrendered after taking several hostages at a post office north-west of Paris.
Despite his significant armoury of an assault rifle and Grenades, it has been reported the incident was a robbery-gone-bad, rather than an act of terrorism. .
Newspapers Le Figaro and Le Monde, both citing an AFP news agency dispatch based on police sources, reported that a man equipped with an assault rifle had taken an unconfirmed number of hostages at the post office in the town of Colombes, a suburb of Paris.
After a two hour standoff with police the suspect has now surrendered. There have been no injuries.
The gunman was reported to be armed with an AK-47 Assault rifle of the same kind used in the recent Paris attacks, and in the Belgian Jewish museum attack. Two terrorists killed by Belgian police this morning fought back police with the same rifle.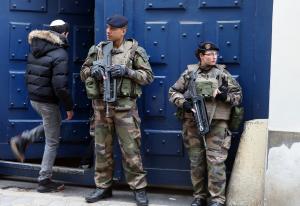 The AK47 is illegal in Europe but easy to bring from the East as former communist arsenals have fallen into the hands of traffickers and criminals.
Police said the man is known to authorities and had contacted the police himself.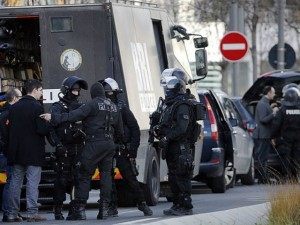 Addition reporting by Reuters