In what was widely advertised as an important national security speech, Democrat presidential frontrunner Hillary Clinton basically delivered a defense of Barack Obama's foreign policy with a side order of accusing Americans of racism over their concerns surrounding a Syrian refugee screening process President Obama's own F.B.I Director has declared flawed.
Clinton's longtime ally, John Podesta, inadvertently summed up the hollow, platitude-filled, politically correct speech by pointing out that her strategy to defeat ISIS is to, uhm, defeat ISIS.
—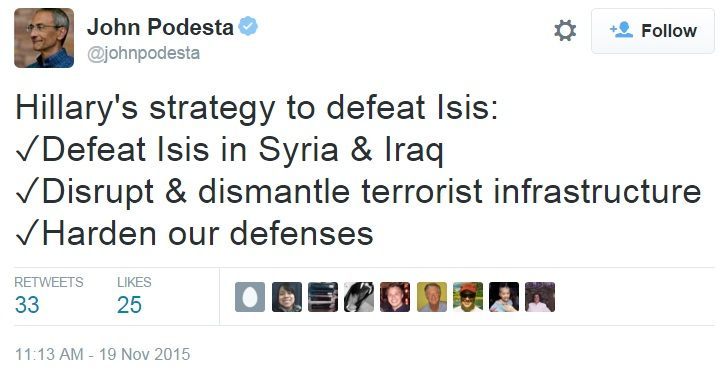 —
Thanks so much for clearing that up, Madam Secretary.
In her defense, she might have been confused due to a lack of a nap
Follow John Nolte on Twitter @NolteNC