Senator Rand Paul (R-KY)
came out strongly
against two people widely rumored to be under consideration for President Trump's foreign policy team, using both an op-ed and CNN appearance to slam former U.N. Ambassador John Bolton as a "menace" who is "totally unfit" to be Secretary of State, and describing former New York Mayor Rudy Giuliani as a "worrisome" choice.
"I think both of them have been big cheerleaders for the Iraq War and more regime change in the Middle East, so I think Donald Trump will pick someone who believes in what he said on the campaign trail, that the Iraq War was a mistake, regime change in the Middle East was a mistake," said Senator Paul, zeroing in on his primary complaint against the two. "Bolton and Giuliani are very similar. Bolton just has a more extensive cheerleading background with regard to war in the Middle East."
This presents an opportunity to run through the various Secretary of State candidates Trump is said to be considering, and some other people floated for important foreign policy posts in the new Administration.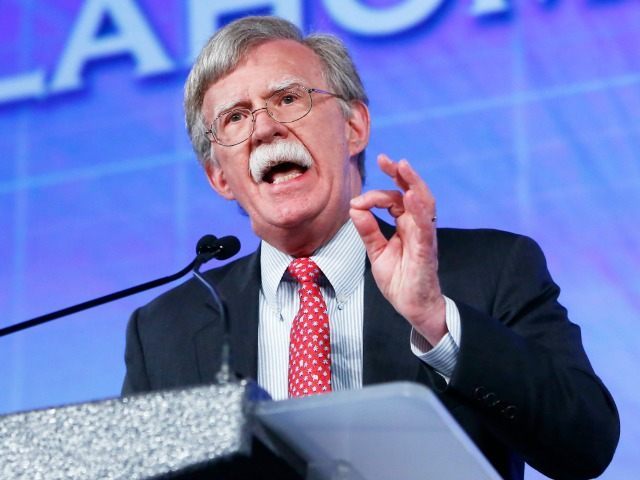 John Bolton: Bolton has been a regular guest on Breitbart News Daily since its inception. He is a Senior Fellow at the American Enterprise Institute, a prolific columnist, and active on social media.
Bolton is a Yale-educated lawyer who served as U.N. Ambassador during the second term of President George W. Bush. He was Under Secretary of State for Arms Control and International Security during the first Bush term, and Assistant Attorney General from 1985 to 1989.
Bolton is a frequent critic of the United Nations, particularly its corruption and its abuse to thwart American interests. More broadly, he is deeply skeptical of globalist projects, which would seem highly compatible with President Trump's position. On the other hand, as Senator Paul pointed out, Bolton was (and remains) supportive of the Iraq war, which Trump opposes. A point of possible agreement between the two is that Bolton has criticized many of the decisions made after the brief and successful "shock and awe" stage of the Iraq war was complete.
Bolton is a very determined critic of the Iran nuclear deal – and, as he pointed out in his most recent op-ed on the subject, the entire Obama Administration worldview behind it. He is also deeply concerned with the threat of jihad ideology.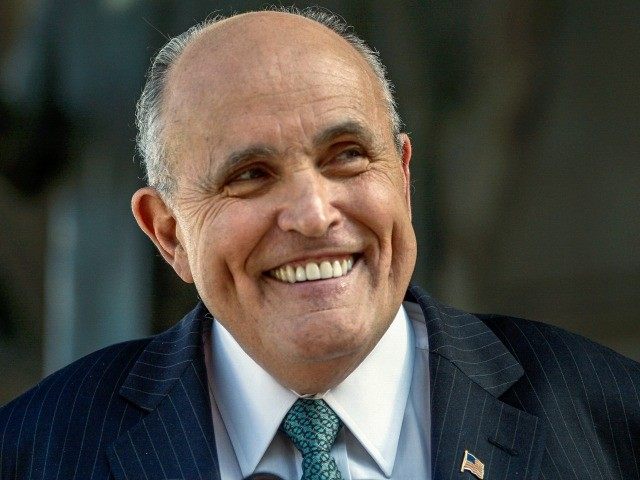 Rudy Giuliani: The former two-term Mayor of New York City became a national figure as "America's Mayor" after 9/11. He earned his law degree at the New York University Law School, ultimately becoming Associate Attorney General under President Reagan, and then U.S. Attorney for the Southern District of New York, where he developed a storied career as a crime-fighter. This makes an attractive resume for a Trump Administration eager to stand against corruption in both the U.S. government and worldwide.
Guiliani's interventionist foreign policy is muscular enough for him to encourage President Obama to bomb Bashar Assad in Syria without authorization from Congress (which, he noted at the time, would fit into a tradition of unilateral presidential bombings that included George W. Bush and Bill Clinton.)
He has rendered praise for Russian president Vladimir Putin's decisive leadership in terms similar to Trump's ("Putin decides what he wants to do, and he does it in half a day") while also making it clear that he views the Russian leader as an adversary, comparing the situation between him and Trump to the face-off between Mikhail Gorbachev and Ronald Reagan ("Gorbachev was a killer, just like Putin is a killer.")
Critics of Giuliani as Secretary of State point to his overseas business dealings – including a corporate engagement with the government of Qatar, which Trump specifically criticized Hillary Clinton for dealing with – as creating potential conflicts of interest. Giuliani advocates could point to some of those overseas connections as useful for a SecState, such as his record as an adviser on crime and corruption issues for Mexico, a government the incoming Trump Administration is certain to have an interesting relationship with.
Another point on Giuliani's scorecard is that he has a long friendship with Trump, supported his presidential bid early on, and was an aggressive surrogate throughout the campaign.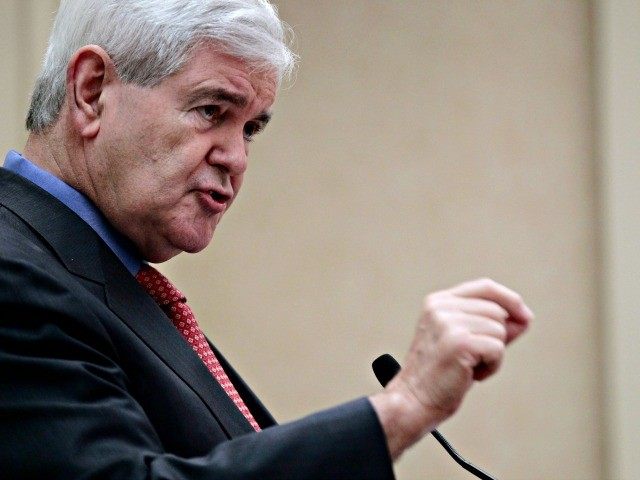 Newt Gingrich: The former Speaker of the House has been floated for both Secretary of State and Secretary of Health and Human Services, or perhaps for an advisory role outside the Cabinet. Trump himself has said, "I can tell you in one form or another, Newt Gingrich is going to be involved with our government."
Recalling those words from Trump, the Atlanta Journal-Constitution remembers the former representative from Georgia describing his ideal Administration position in classically Gingrichian terms: "I said I want to be the senior planner for the entire federal government, and I want a letter from you that says Newt Gingrich is authorized to go to any program in any department, examine it and report directly to the president."
From an ideological standpoint, Gingrich, like Bolton and Giuliani, has traditionally been much more of an interventionist than Trump. As a former presidential contender himself, and as a man of active intellect and outsized personality, some of his critics wonder if he would be content to serve as Trump's loyal emissary to the world. His confirmation hearings could be difficult, given his long political history, track record of provocative statements, and the controversies surrounding his resignation as Speaker of the House.
Senator Bob Corker: The Senate Foreign Relations Chairman has been talked about as possible Secretary of State material, and while he refused to rule the possibility out last week, he has also said it would be inappropriate for him to discuss the position, because he would be chairing the confirmation hearings for any other prospective candidate.
Corker could enjoy a little deference during confirmation hearings if he is the nominee, banking on the Senate's tradition of collegiality. He was considered a contender for Trump's running mate, so he presumably has good standing with Team Trump, and he's mentioned discussing foreign policy issues with Trump in the past. He was very appreciative of the first major foreign policy speech Trump delivered during the campaign.
Corker's style makes him and Trump a bit of an odd couple, which Newsweek suggested in May as a plus for Corker's Secretary of State prospects: "Genteel where Donald Trump is abrasive, engaging with the press where the presumptive Republican presidential nominee is abusive, Corker would seem to be the candidate's opposite, at least on the outside. But that could make the Senate Foreign Relations Committee chairman an ideal envoy for the brash New York billionaire as he looks to smooth over ruffled feathers overseas."
Corker talked about himself as being "in the mix" for SecState as recently as two days ago, but maintained he was not having "intimate conversations" about the job with anyone from the transition team.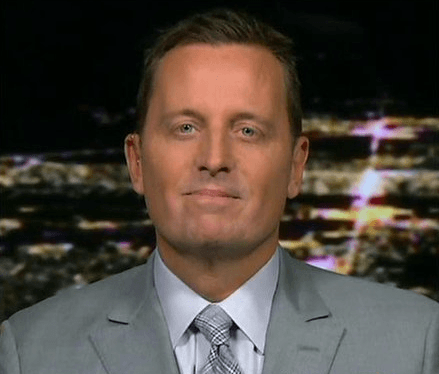 Richard Grenell: Not a candidate for Secretary of State, but one of the most widely discussed potential foreign policy hires for the Trump Administration is Richard Grenell, onetime spokesman for the United States to the United Nations, and now a contender to become U.N. Ambassador himself.
Grenell is the subject of great interest by the media, since as the Chicago Tribune observed, "he would be the first openly gay person to fill a Cabinet-level foreign policy post."
Grenell already made history as the first openly gay spokesman for a Republican presidential candidate, Mitt Romney, in 2012. Unfortunately, his tenure in that position did not have a happy ending, as he was caught up in the intra-party politics of the day, along with some amusing but regrettable social media comments. (Rest assured his Twitter feed is still lively.)
Among those who strongly recommended Grenell to his Romney campaign post was John Bolton. Grenell's positions on foreign policy issues are largely Boltonesque, particularly on subjects such as Islamic supremacism and the Iran nuclear deal. The New York Post proposed that Grenell's appointment would likely "mean a return to the days when UN ambassadors like Pat Moynihan and John Bolton used the position as a bully pulpit to forcefully champion American interests and policies," not to mention sending an unmistakable signal to regimes that repress or murder gays.
Grenell is a dynamic media presence, appearing or writing at many major outlets, notably including regular appearances on Fox News. He is the founding partner of a communications company, Capitol Media Partners, a strong resume point for a possible U.N. Ambassador. He has said of Donald Trump, "No other Republican presidential nominee in history has embraced the LGBT community in such a loud and proud way."