On Friday night, Cuba's Communist dictator Raúl Castro announced the death of elder brother and predecessor Fidel Castro at the age of 90. While the younger Castro has imposed a mandatory nine-day mourning period in Havana, the exile community 90 miles away wasted no time in celebrating.
The largest crowds in Miami appeared to congregate in front of the iconic Versailles restaurant and cafe, which has served for decades as a space for Cuban exiles to debate politics over their traditional coffees and pastries. Many celebrated by honking their car horns, banging pots and pans, and waving Cuban flags.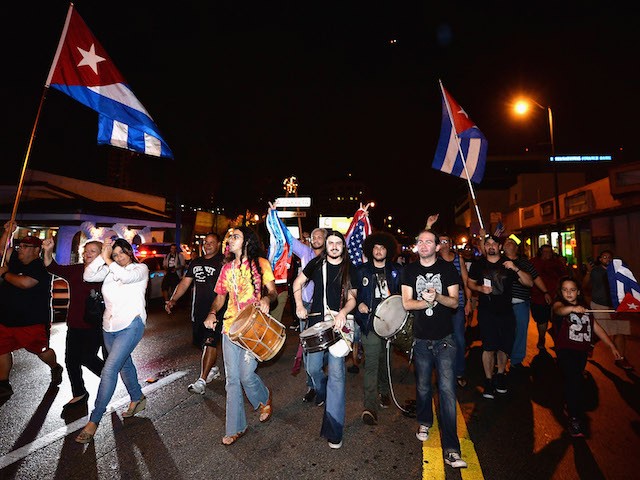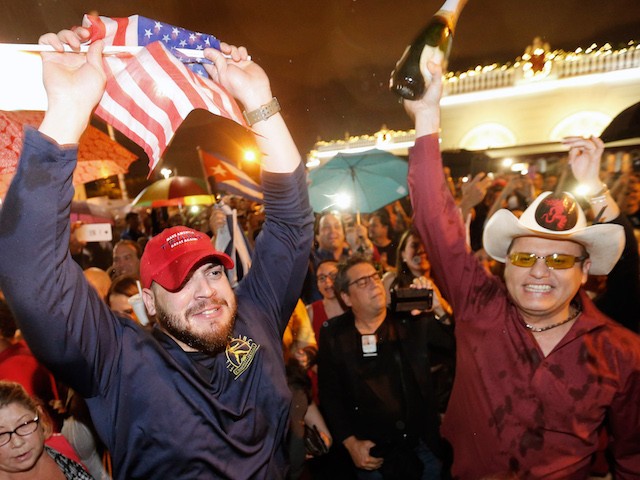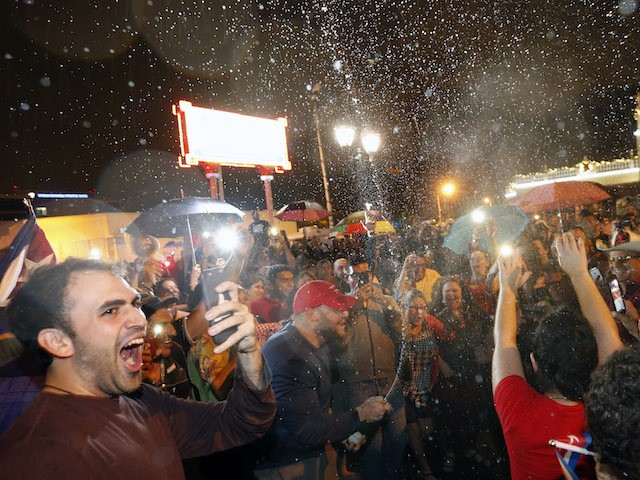 Videos also show fireworks going off on Calle Ocho, in the center of Miami's Little Havana, to celebrate that the Cuban people have survived a half-century-long attempt to destroy it by the Castro family, in order to replace it with a Marxist cult of personality.
Fireworks in Miami pic.twitter.com/g5OcbsuBHU

— Bradd Jaffy (@BraddJaffy) November 26, 2016
Some of those congregating took the opportunity of celebrating Castro's death to also celebrate new beginnings in America, holding up campaign signs for U.S. President-elect Donald Trump and his soon-to-be vice president, Mike Pence. A group of Cuban-Americans in front of Versailles appeared to be carrying a life-sized doll of Donald Trump dressed in an Uncle Sam outfit.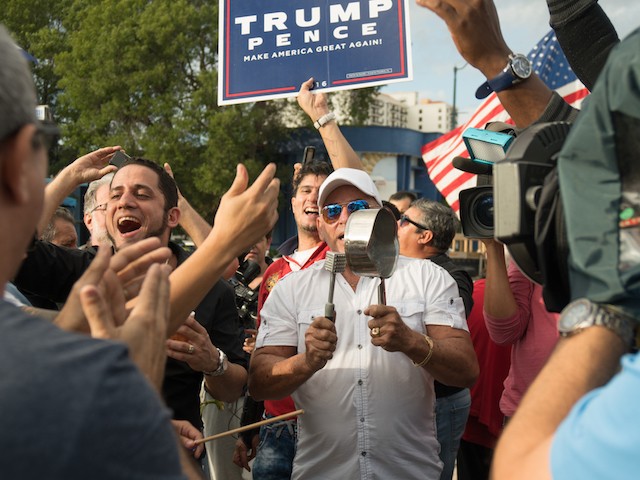 Miami has also become a refuge for Venezuelan exiles seeking to flee the increasingly oppressive socialist government of Castro crony Nicolás Maduro. Venezuelans showed their solidarity with their new Cuban neighbors, waving their own flags in celebration of Castro's death.