Horrifying photos from Taiwan show a large hotel building tipped on its side after a magnitude 6.4 earthquake rocked the port city of Hualien on Tuesday.
The UK Telegraph gathered reports from the Taiwanese government and local media indicating that a second hotel was damaged. The one listing sideways in photographs reportedly has about 30 people trapped inside, with emergency workers scrambling to rescue them.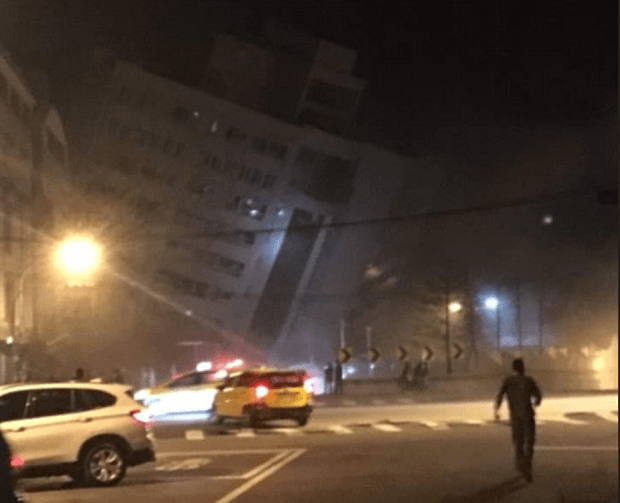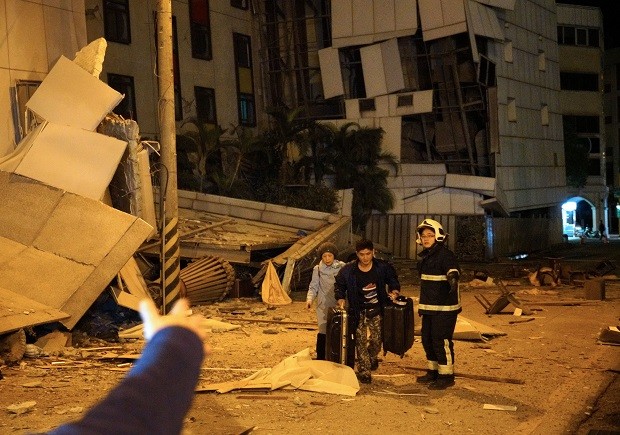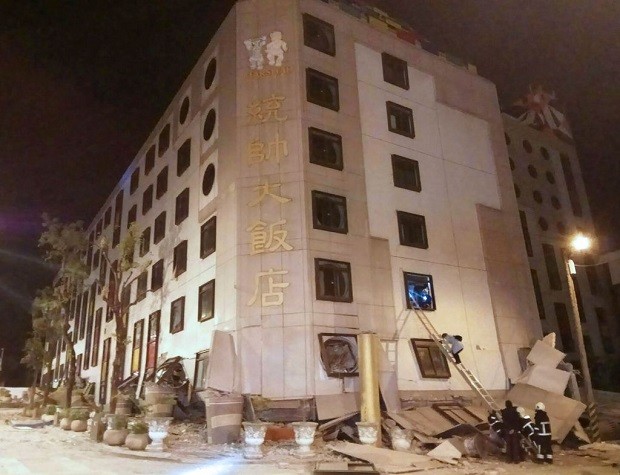 The Associated Press reports that the ground floor of the Marshal Hotel caved in during the quake. The other hotel damaged in the quake is called the Beautiful Life Hotel. Considerable damage to the surrounding streets also occurred. The UK Daily Mail has an extensive picture gallery of the damage, filled with surreal images of the hotel tipped to one side.
Taiwan is no stranger to earthquakes, as it is located at the junction of major tectonic plates. Five smaller tremors were reported in the same region on Sunday, bringing the three-day total to almost one hundred recorded tremors.
A devastating earthquake struck Taiwan exactly two years ago, killing over 100 people, many of them crushed when a 16-story apartment building fell on its side. The building's collapse was blamed on shoddy design and construction, leading to criminal charges against the developer and architects.
More rescue workers are said to be en route to the area. Hualien is a popular tourist donation with a population of about 100,000.
"We will get into disaster relief work at the fastest speed," Taiwan's President Tsai Ing-wen said in a Facebook post.