How much access can a possible agent of influence for state sponsors of terrorism buy from President Barack Obama? For Jodie Evans, a progressive Hollywood activist, the going rate appears to be $30,400 for dinner and a conversation.
Last week in San Francisco, Obama headlined a three million dollar fundraiser at the Westin St. Francis Hotel. The San Francisco Chronicle reports about 160 people paid $30,400 or more per couple for a private dinner with Obama followed by a reception costing $500 to $1000 that drew over 900 attendees. Among those at the dinner was the leftist, so-called antiwar group Code Pink co-founder, Jodie Evans.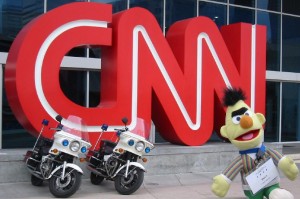 The Chronicle reports Jodie Evans had a several minutes long conversation with Obama at the fundraiser.
Why does Jodie Evans merit such face time with the president even though she acts as an agent of influence for the anti-American governments of Iran, Cuba and Venezuela, as well as Middle Eastern terrorists?

Over the life of the campaign, Jodie Evans became one of Obama's top donors, giving the maximum $2300 to his respective primary and general election funds and tens of thousands of dollars more to the Obama Victory Fund, a joint Obama-Democratic National Committee fund.
Jodie Evans and Code Pink are also allied with the anti-American governments of Venezuela and Cuba. She met with Venezuelan tyrant Hugo Chavez in 2006 and has declared him a "sweetheart." Jodie Evans traveled to Cuba in 2007 and worked with the Castro government to propagandize against the U.S.
In September 2008, just a couple of weeks after meeting Obama at a big money Hollywood fundraiser at the historic Greystone mansion in Beverly Hills, Jodie Evans met with Iranian President Mahmoud Ahmadinejad in New York City. Afterward, Jodie Evans proclaimed him to be "really about peace and human rights and respecting justice."

Jodie Evans told the Chronicle she delivered a petition to Obama last night from Afghan women urging him to not send more troops to Afghanistan to give women a place at the table for the reconciliation process. Jodie Evans didn't say that the petition was actually Code Pink's idea, and not the Afghan women's initiative.