ACORN has been fairly criticized for its actions that led up to the mortgage crisis, which culminated in a huge rash of foreclosures last year. While the tide appears to be waning, it's a problem that is still occuring.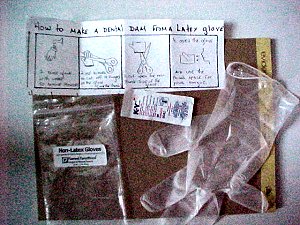 Specifically, ACORN strong-armed banks and worked with members of Congress, such as Barney Frank, to weaken credit standards in order for banks, as well as Fannie Mae and Freddie Mac, to fund risky mortgages. Mortgages, of course, that stood little chance of ever being paid, as we witnessed last year.
But ACORN's penchant for shaking down banks didn't begin 2 years ago, or even 10 years ago. Check out this article from the Atlanta Journal-Constitution from 1988. Grant Williams was an organizer for ACORN at the time ( I wrote here about his new gig at SEIU), and he managed to weasle ACORN into a bank's proposed interstate merger. From the article:
To settle a legal challenge by a community group, Bank South has agreed to chip in another $5 million in home loans at low interest rates in Atlanta's black and working-class areas.

In return, the community group says it will drop its challenge to the bank's first interstate merger.

The tentative agreement was reached at a negotiating session Wednesday, according to bank officials and leaders of ACORN, the Association of Community Organizations for Reform Now. They plan a joint announcement Thursday.

The bank also has agreed to consider making a large deposit in a community credit union ACORN says it might establish in Atlanta.

The $5 million will increase Bank South's contribution to the Atlanta Mortgage Consortium to $7.35 million. That makes it the largest supporter of the pool formed in May. The pool now has $25 million, in addition to $47 million in loan programs set up by larger Atlanta banks, for a total of $72 million.
So not to apparently be accused of implied racism, the bank joined others to meet ACORN's demands. But, two weeks prior to this revelation, the Journal-Constitution ran another story where Bank South put up a little bit of a fight:

"Bank South has one of the worst records on community reinvestment among all the Atlanta banks, and we just want to make sure they clean up their act before they acquire any more southeast banks," said ACORN President Annette Wilcoxson.

A Bank South spokesman, Bo Spalding, responded in a written statement: "The comments made by ACORN are inaccurate, misleading and without merit. We are disappointed that the ACORN representatives did not give us an opportunity to meet with them before they filed these complaints and issued the news release. We have scheduled a meeting with ACORN for Friday to discuss these issues."
So, presto: drag a corporate name through the mud and receive a hefty payoff. It's the ACORN way. At what point is some American corporation going to tell ACORN to go to hell and Al Capone's shakedown tactics won't work anymore?
Fighting back and not rolling over is the only thing that works with terrorists and just may work with ACORN, too.