As a gloomy, snowy February came to a close in the nation's capital, so did the most recent circus attraction on Capitol Hill. Several days of congressional hearings on the Toyota recalls didn't exactly deliver many more facts for Americans but they did leave behind a plethora of speculation and opinion to feast upon. While the saga now known as GasPedalGate flailed around quietly for several years, it's suddenly taken center stage and today plays out like a bad made-for-TV-movie, complete with its villain, its victims, and most telling, a very long list of opportunists.
To see the full picture, the story begins in California with the history of General Motors and the United Auto Workers in the 1980's, and GM's rescue by Toyota through a little venture called NUMMI. Today, in 2010, the NUMMI chapter nears its close. But before it does, the Fremont, California plant and its rank and file workers will serve as unwilling pawns in what could turn out to be an orchestrated blueprint for incapacitating the strongest competitor to Government Motors and one of the most significant threats to labor unions here and around the globe.
Today's rendition has been so manipulated and so propagandized, the facts have all but been removed from the storyline. The bread crumb trail of truth has been trampled upon and so broadly scattered about, the trail is almost beyond the point of recognition.
The story that emerges is the collusion of forces in Big Labor, Big Government, Big Journalism, Big Litigators and Big Progressive Philanthropy. And no, I'm not talking Breitbart sites.
The History

of NUMMI
When a bankrupt and bailed out General Motors officially announced in June 2009 that it would be pulling out of its joint venture with Toyota, it marked the end of another era.
That era started in 1982 when automakers in California were flailing – GM especially was experiencing dismal losses as it struggled to keep production costs down and suffered through bitter labor disputes. Auto workers repeatedly blamed a "Japanese invasion" for their woes. Competing foreign automakers from across the shores of California had long been practicing the waste-reducing production method of lean manufacturing, a concept unfamiliar to California's automakers prior to then. At the heart of lean is a focus on value and the long-term, and on the use of learned information to make decisions, rather than a reliance upon "the way it's always been done". The end result is a streamlined, efficient method of production that is flexible to changing business needs.
In contrast, lean manufacturing and the traditional union model are inherently in conflict with one another – one relies upon a leaner, "work smarter not harder" workforce, while the other breeds an environment of an inflexible, larger workforce – more workers means more union members, which are needed to finance underfunded pensions. During a crucial period in history when manufacturing was modernizing, the UAW drove down profits by bloating salaries and benefits while vehemently opposing change. Like so many others, GM had become complacent.
It was a dangerous mindset. California's car industry, which had experienced virtually zero competition for decades, was now seeing its first competitors from overseas. To survive, it was in need of a rebirth. But GM and the UAW simply weren't equipped to competitively deliver that transformation. And in the wake of dismal profits and hundreds of UAW grievance filings, GM closed its Fremont, CA plant in 1982, placing over 2,000 workers on indefinite furlough.
During that time, it was Toyota that came to the table with a deal to reopen that plant and hire back most of the former GM workers. In 1984, GM and Toyota signed into a joint venture agreement and created New United Motor Manufacturing Inc. (NUMMI), the first such automotive partnership of its kind ever in the US, which for the next 25 years would go on to enjoy successes and consistently win awards year after year.
While the NUMMI venture in Fremont was hailed by many in the business arena at the time, the deal sparked an outcry from labor leaders who accused the foreign automakers of stealing American jobs. In the end though, the venture proved to be beneficial to thousands of workers, including previously laid off GM workers and UAW members, who passed through the NUMMI plant in its 25 year history as employees, many of whom are still there today.
But all that changed in June 2009, when GM pulled out of the venture and ended its 25 year marriage to Toyota, leaving NUMMI behind and investing its 50% stake instead in "the New GM". The UAW itself retains a 17.5% stake in GM through the UAW Retiree Medical Benefits Trust. The union was relatively silent about the break-up for two months, until Toyota announced in August that it would close the NUMMI plant altogether and focus on its six other US production facilities. Even then, most of the opposition stayed relatively local to NUMMI's home state of California.
Until other interests intervened.
Enter Big Labor O

pportunists
United Auto Workers
The NUMMI plant is scheduled to close on March 31st. For months, many NUMMI workers have been angry with UAW leadership, who have refused to focus on the workers' severance negotiations. Historically, some workers themselves have blamed part of GM's failures – and now Toyota's – on misguided union leadership. Those tensions only increased when the UAW retirees fund gained a 17.5% share in GM stock as part of the joint bankruptcy negotiations facilitated by the Obama administration last year. It created a conflict of interest within rank and file NUMMI workers. While UAW is supposed to represent the interests of the NUMMI workers, it's hostage to an inherent need to protect GM. This essentially leaves NUMMI workers, who pay dues each month, without any effective union representation. It would appear the UAW leadership has been focused on their own greed and self interest, rather than on serving the needs and desires of the rank and file NUMMI workers. As you'll hear from workers in the video that follows:
UAW plans to take up to a 3% cut of the NUMMI workers' severance packages for the International union

UAW leadership is demanding a $72 million contribution to the union's supplemental health retirement program, which Toyota has resisted.

NUMMI workers say this isn't even a benefit for them – it benefits only the international UAW

While the UAW owns 17.5% of GM, NUMMI workers do not. This is a conflict of interest that some NUMMI workers believe violates their charter and they demand officials look at both ledgers

UAW leadership is violating the union's constitution by not conducting regular membership meetings in the prescribed manner and not allowing motions to be made at other meetings

Meanwhile, UAW leaders have been taking lavish trips to places like Palm Springs and not spending time focusing on negotiating settlement packages for NUMMI workers
For months, UAW leaders have persisted in boycotting local Toyota dealers, telling consumers not to buy Toyota vehicles. They've also traveled across the country, leafleting crowds and petitioning people at auto shows to keep the NUMMI plant open to save 4,500 jobs.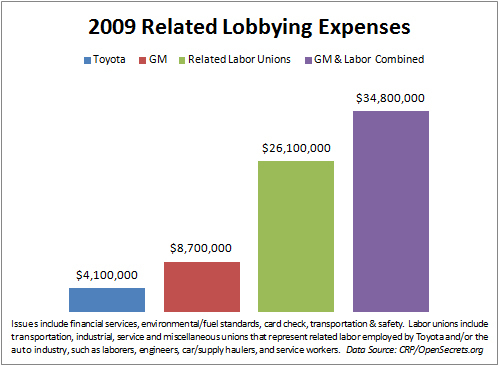 Meanwhile, NUMMI workers back in California have called their union leadership's efforts misguided and counter-productive. They've been pleading with the leadership to stop focusing on keeping the plant open and instead to tend their severance negotiations. Most recently, Toyota has pledged $250 million in bonuses to go to the departing NUMMI workers, but that offer is dependent upon the UAW; in prior offers, the UAW is said to have represented only the needs of its leadership and not the workers of NUMMI. Workers have tried repeatedly to have their voices heard in the media; the majority of outlets have simply repeated the international UAW's rendition of the story, which is in stark contrast to the sentiments of 80% of NUMMI workers.
You first met them in my January 28th post, "Union Boss to Members: Shut the F*%k Up, You Motherf*%kers!" These are real people, rank and file workers. Let me introduce you to some of them through this video from Labor Video Project, as NUMMI workers explain in their own words their internal struggles with a union leadership that's lost its way.
[youtube B3yxVuLi2Sk]

With only 20 days left before the plant closing, workers wait it out in flux without any inkling of their severance, while their local leadership, persists with their lobbying to keep the plant open. A state delegation (which includes SEIU/Workers United ally, actor Danny Glover) will soon travel to Japan to demand the plant stay open.
This past weekend at their latest meeting, president of UAW local 2244 Sergio Santos blindly promised workers that the NUMMI plant will stay open on April 1st.
[youtube Qlelz299piU]

Workers know this isn't the case – no inventory is on hand, no supplies, no parts, no vendors…no pipeline exists for production. All the workers have wanted – for nearly a year now – is for their leadership to negotiate their severance and help make their transition easier. Their leadership obviously has its own agenda – one that extends far beyond the scope of NUMMI.
The Takedown Timeline


As the NUMMI closing played itself out, a series of interestingly timed events was occurring in sequence.
---
June 2009: GM Publicly Abandons NUMMI, Divorces Toyota


---
GM publicly announces it has decided to pull out of its joint venture with Toyota and forgoes NUMMI, leaving it behind to Toyota so that it can focus instead on "the New GM".
---
June 26, 2009: Justice for Toyota Janitors is Born
---
A DNS registration for http://www.justicefortoyotajanitors.org is created. The registration comes from the Reaching Higher Coalition, which consists primarily of Reverends from the Baptist Ministers Conference (a LOT of them), SEIU, and a variety of progressive Consumer Organizations.


---
August 2009: Toyota decides it will close NUMMI


---
Toyota decides to close the NUMMI plant in Fremont, CA. The closing will be scheduled for March 31, 2010. Toyota indicates it will offer severance settlements to NUMMI workers and assist in transition arrangements over the next 7 months, pending negotiation and approval from the UAW. While news of the announcement flurried about in June and July, the formal notifications were made in early August. The public press release then announced the news on 8/28.


---
August 7 – 28, 2009: SEIU and Justice for Janitors Protest Toyota
---
An August 7th protest of over 500 people occurred in CA as they marched in protest of Toyota – angry that a contractor of Toyota, GCA Services, has embarked upon a "massive" layoff of 30 people. They demand that Toyota demand that its contractor hire back the workers. (a WTF moment)
Additional protests are also held over these several weeks to protest Janitorial cuts, and of course to rally to Save NUMMI workers' jobs. (Though I would guess there weren't actually many NUMMI workers in their presence).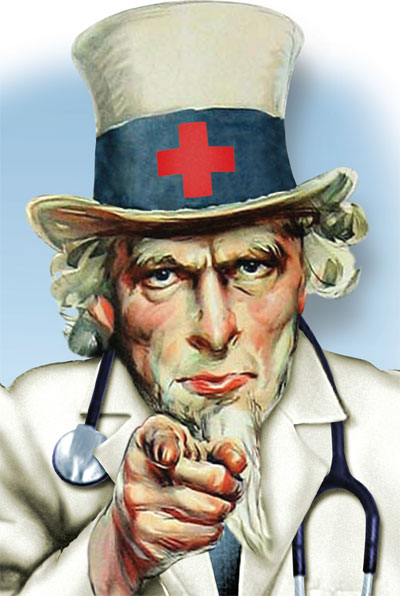 In addition to the UAW, the Change to Win unions, like SEIU, are also workers at NUMMI: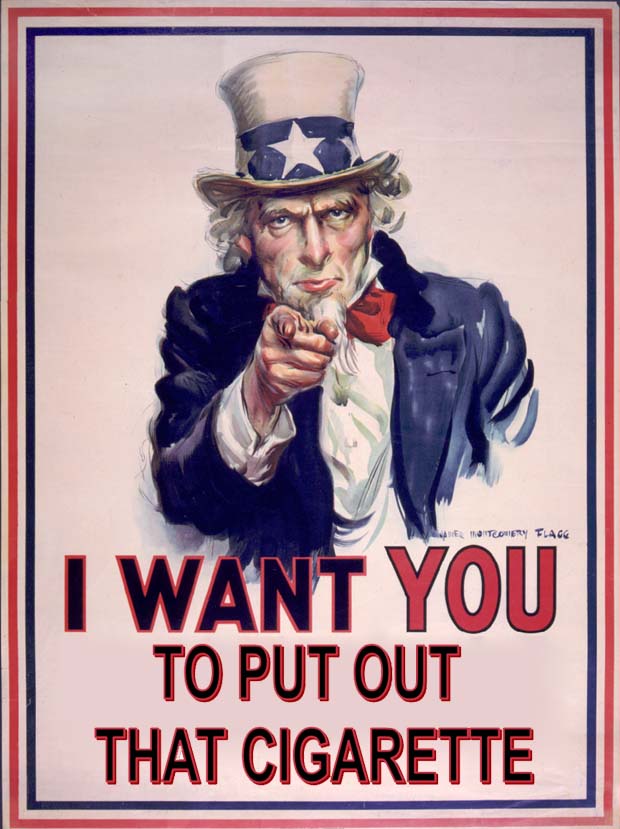 ---
August 2009: The fatal Santee CA crash
---
A Lexus (Toyota product) on loan from a dealership crashes outside of Santee, CA, killing a California Highway Patrol Officer, his wife and two children. Accident investigators later determine the pedal became entrapped beneath a mismatched floor mat in the vehicle, causing sudden unintended acceleration. (Contracted safety consultants trying to bolster litigators' cases are trying to force Toyota into prematurely stating that it is an electrical or other problem).


---
September 3, 2009: SEIU and Justice for Toyota Janitors Picket Toyota Dealers
---
Like the UAW and Teamsters will do shortly after them, the SEIU and friends start picketing at Toyota dealerships, demanding that Americans stop buying Toyota cars unless the company keeps their members' jobs. They picket again on September 23rd and other dates as well.



---
September 3, 2009: McCune Wright and LiUNA, a Change to Win Union, Homebuilders Lawsuit
---
The law firm McCuneWright, LLP filed multiple class action lawsuits against eight national home builders on behalf of homeowners seeking the return of their investment from the builders. Those named in the suit happened to be some of the very companies that Change to Win unions – including LiUNA, SEIU, and the Teamsters – have been campaigning against for hiring non-union workers and resisting Project Labor Agreements.
The law firm's press release stated that the allegations in the lawsuit are based in part on "important research done by LiUNA." (download report)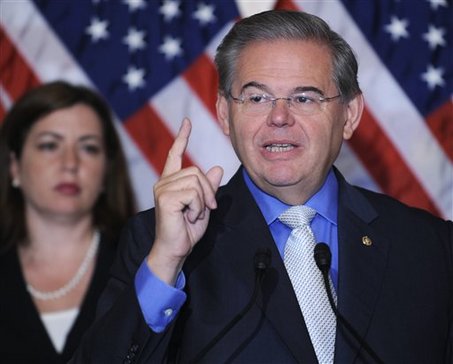 Throughout 2009, LiUNA, in concert with its parent Change to Win and partnering AFL-CIO labor unions, had launched a barrage of campaigns and lawsuits against the numerous construction companies and developers being sued, alleging everything from wage fraud, to pension fund shareholder abuse, to unfair financing practices.
It was a familiar pattern that preceded Toyota, but it didn't seem to relate in any way directly to the Toyota saga at first. But then,
---
November 5, 2009: McCune Wright and Safety Research & Strategies
---
The same law firm filed another class action lawsuit – this one against Toyota, charging that Sudden Unintended Acceleration is responsible for recent Toyota accidents. Much like LiUNA provided the reports used in the home builders suit, this lawsuit was also aided by a report from an outside organization, in this instance, Sean Kane of Safety Research & Strategies.
We know now that Kane later admitted that the report was funded by the law firms suing Toyota, something that wasn't revealed until last month's Congressional hearings.
Sean Kane is a familiar name in this game. During a period in time when the United Steel Workers were in labor disputes with Bridgestone/Firestone, Kane teamed up in 1996 with a Texas litigation firm in a tire defect lawsuit against the company. Kane's former consulting firm, Strategic Safety, had identified 30 cases of tire failure in its report for the law firm. But Kane and the lawyers for whom he was working had decided at that time not to submit any complaint forms regarding the issues to the NHTSA. Kane took a lot of heat for that action, especially since he was more concerned about protecting the lawyers' monetary awards than protecting lives from known safety hazards.
"Everyone was leery of the agency getting involved with this, because a number of plaintiff lawyers have been burned when an investigation has been opened and closed without finding a defect," Kane explained.
Firestone was reluctant to issue a recall during a period of litigation, lest it become a direct admission of guilt. But the Steelworkers would see to it that the recall, and plenty more, would occur.
More on Firestone in the next section… The reference is important, because it is a mirror to what we will see today with the Toyota case.
---
November and December of 2009: Coordination of a Skunk Team?


---
As the UAW continues to conduct pickets at Toyota dealerships – which are not in any way connected with Toyota, other than the fact that they carry Toyota vehicles – something apparently occurred behind the scenes to bring together what would become an apparent Skunk Team, as leaders and organizers from the Teamsters and SEIU began coordinating efforts…along with some old safety and environmental advocacy group friends.
During this period, organizing also begins with Friends of the Earth (which used to be headed by Andy Stern's ex-wife Jane Perkins). FOE's outgoing president Brent Blackwelder has been out protesting with the Teamsters and UAW, while Board Director Clarence Ditlow has been testifying to Congress regarding Toyota as one of the safety experts.
---
January 6, 2010: Social Media Attack Sites Are Created


---
While NUMMI workers were back in California trying to stop their leaders from launching counter-productive attacks, their leaders were out there…well…launching counter-productive attacks. UAW had mid level leaders initiate online social media sites.
Michele Martin, Assistant Major, International UAW sets up a Facebook page under the handle "Save_NUMMI". Of course, by all accounts, Ms. Martin does not work at NUMMI, nor do NUMMI workers seem to know her. Another participant is Brad Markell, Servicing Rep, International UAW based in Michigan. (Markell was coincidentally also a contributor to the Apollo Green Alliance Manufacturing Action Plan). Not exactly members in close proximity to NUMMI in Fremont, CA. And as a side note, judging from their salaries, they don't seem in such dire monetary need to justify a 3% cut of NUMMI workers' severance packages.
---
January 12, 2010: Tweeting to Organizers


---
The corporate campaign continues with a Tweet, under the same handle.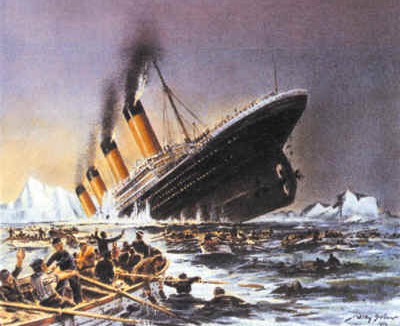 ---
January 22, 2010: The Big Tweet, Exploiting Victims


---
And then, the hard core Toyota slam days later: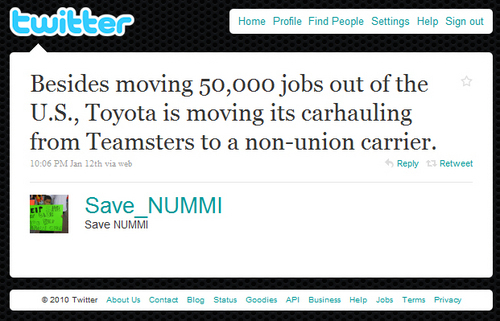 ---
January 28, 2010: The Big Protest -Teamsters, UAW, SEIU/Jobs With Justice, Friends of the Earth, and Sean Kane


---
Then came the well-publicized protest outside the Embassy of Japan in Washington DC to call on the Japanese government "to hold Toyota accountable for waging an attack on thousands of good-paying jobs in the United States." The protest was the joint effort of a few familiar labor unions and advocacy groups:
the United Auto Workers

the Teamsters (member of the Change to Win coalition)

Jobs With Justice (a SEIU-founded action group)

Friends of the Earth

Sean Kane of Safety Research & Strategies
As Sean Kane and labor union leaders were all out there protesting together with their partner advocacy groups, and delivering their threat letter to a foreign Prime Minister, there's been no mention that some of these very players, most notably Mr. Kane, are working with the law firm involved in the litigation against Toyota as well as some of its other class action lawsuits.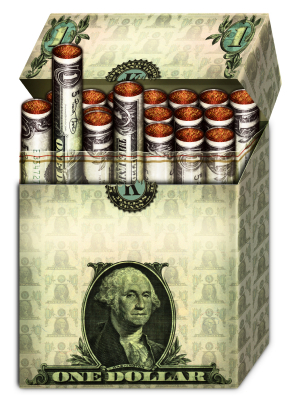 Labor leaders have pension funds invested in GM, and Toyota, its competitor, threatens that security. Labor has also wanted to eliminate this foreign competitor for decades. Currently they fight with Toyota over job cuts and unionization. Anti-corporation groups have been battling Toyota for years over what they say are human rights violations in places such as the Philippines and Burma/Myanmar. Environmental groups have been attacking Toyota because of its opposition to increased CAFÉ standards in CA, new global warming regulation, and Cap & Trade legislation. Safety advocates have fought to nationalize the auto industry for decades.
So, when the departure of GM from its NUMMI joint venture with Toyota prompted the closure announcement of NUMMI, labor leaders went to work on a plan of attack. And when a real crisis – a real tragedy – presented itself as part of the recall issue, it became fuel for the fodder. This collective of union leaders apparently partnered up with its allies to force Toyota into a submissive state until it could all but control it themselves.
Don't take my word for it, listen to them. In summarizing a February 12, 2010 joint meeting of union leaders, the The Oakland Tribune wrote,
"We will take this fight to every Toyota dealership in California," Richard Trumka, president of the AFL-CIO, said via a videoconference link. "Our message is that Toyota kills American jobs. This comes at a time when Toyota can ill afford another black eye."

"If they close the NUMMI plant, we union people will not buy another Toyota," said Bob King, UAW vice president.

"You are going to see an attack on Toyota that is unprecedented," said Rome Aloise, a top Teamsters official.
I don't know that it would be an unprecedented attack. Because just like the Firestone campaigns, many of us have seen the pattern before. We've just got a sleeping media these days that doesn't notice such patterns or question any of our labor leaders or advocates.
Up On Capitol Hill
The latest Save NUMMI campaigns and Toyota protests peaked right around the time of the Congressional hearings on Capitol Hill. To start were the all the media reports, frenzied about the internal documents that "expose" Toyota's lobbying in DC, as if automakers aren't expected to lobby. This Politico article, "Toyota goes into lobbying overdrive" reports,
"Toyota's tentacles are spread far and wide on Capitol Hill. Senate records show Toyota-related entities spent $4.1 million on lobbying last year — and $35.2 million during the past decade. According to lobbying records, in the last three months of 2009, $1.77 million was spent to sway Congress on a wide range of issues, including financial services, fuel standards, card check, patent reform, hazardous materials transportation rules and foreign taxation policy."
However, there are two sides to this lobbying picture. It's certainly no secret that General Motors, even in the face of bankruptcy and a federal bailout, spent more than twice as much as Toyota in comparison- $8.7 million – on lobbying last year alone. Also compare that with the related lobbying expenses of one of Capitol Hill's largest and probably most overlooked special interest groups – Big Labor. Auto industry related unions, as well as their supporting solidarity unions, are no friends of Toyota, as they've been pounding the automaker for years over its opposition to legislation like Card Check and Cap & Trade, and for what labor leaders proclaim to be union busting outsourcing tactics. Add up some of those dollars just from 2009 and you're looking at over $26 million. Even better, add labor and GM together, since they combine efforts and work as a team for the most part. Then compare it with what Toyota's up against. Not exactly chump change.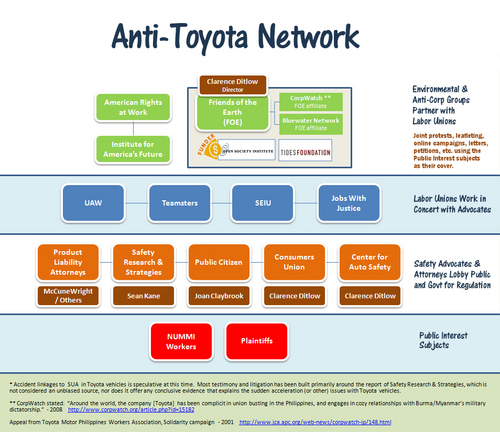 Just imagine if these lobbying totals had included all of the environmental philanthropic organizations, the ambulance chasing profession, and all of those labor union related 527 groups and non-profits spending millions on "safety advocacy". It would leave most wondering if Toyota's even got the political chops to compete long-term in this racket anyway.
This brings about perhaps the most egregious element of the story. The hearings indulged the testimony of "experts" against Toyota who each had very obvious biased agendas, and an apparent history of working together – along with the unions – to force a recall or two. It's shameful that Congress would even allow, let alone rely upon, the testimony of several of such panelists.
Testimony on auto safety was provided by Clarence Ditlow , Joan Claybrook and Sean Kane. All have a long history of using their advocacy groups to advance their progressive political agendas. The sentiment of testimony specifically from Ditlow and Claybrook was so focused on the extremes in auto safety concerns and turned to discussion of creating more bureaucracy, while the reality of today's statistics simply don't support those recommendations. A great post over at thetruthaboutcars.com summed it up perfectly:
"As stuck in the past as they are, asking Claybrook and Ditlow for recommendations in the wake of the Toyota recalls was a bit like asking a Soviet central planner for advice in managing the government's stake in GM: the problem isn't that they aren't intelligent, well-meaning people, it's that their battles have already been waged, and the world has moved on. Driving cars will continue to be the most dangerous activity any of us engage in on a regular basis, and it's time to stop pretending that this reality can be reduced to something as simple as corporate greed."
In fact, it's their biased testimony that draws attention to the fact that their efforts have been so closely co-mingled with the peripheral aspects of not only this Toyota case, but many similar cases that came before it – like the Firestone recalls. Their other activism efforts frequently pair them with many of the usual "social justice" crusaders.
Clarence Ditlow, Executive Director, Center for Auto Safety
Champion behind lemon laws, federal speed limits, laws against distracted cell phone driving; has lobbied for years to nationalize the auto industry and remove it from the free market system. Mr. Ditlow has a long-standing reputation in working with trial lawyers to go after toxic toys, defective products, auto defects and more. It's safe to say he's a fan of government regulation. While some of his goals may have been well-intended, and some even sensible, many of his efforts have often been proven to be over-zealous, and in some cases slanderous. A detailed history of Ditlow's more dangerous advocacy can be read here. Ditlow is also associated with:
Joan Claybrook, Outgoing President, Public Citizen; former NHTSA head
While Joan has had a long history with Public Citizen, and an equally long list of accomplishments, her organization is the furthest thing from non-partisan. They lobby regularly with unions like SEIU, such as in their "Bust Up Big Banks" protest, and to push for a Single Payer health system, and they work hand in hand with trial lawyers to push lawsuits against corporations. The group frequently lobbies for increased government intervention and regulation as a way to control corporations and international trade. Last October, Public Citizen sued Texas to force the state to regulate carbon dioxide and other emissions, citing the Supreme Court's 2007 decision in which CO2 was classified as a pollutant under the federal Clean Air Act.
David Gilbert, Automotive Professor, Southern Illinois University
Mr. Gilbert testified before Congress about Electronic Throttle Control, offering his view that the Electronic Control Module (ECM) in Toyota's vehicles does not sufficiently identify all types of sensor and/or circuit malfunctions that could potentially occur. Upon being questioned, Gilbert also admitted that he was paid by Sean Kean, Safety research & Strategies, for his research and demonstration. Mr. Gilbert's video demonstration of sudden acceleration for Brian Ross of ABC News has now been viewed by thousands. Meanwhile, it was evaluated and challenged by Exponent, a firm with a wide array of engineering capabilities that works with clients like NASA and the US Department of Defense. I expect that much more criticism is on its way.
As an aside, Edmunds.com reminds the public that the unintended acceleration problem occurs with nearly all models of cars and is an issue that's festered for more than 20 years, when the media first preyed on Audi about the subject. With that in mind, they've issued their own challenge to find real answers:

Edmunds.com Announces Million Dollar Prize for Unintended Acceleration Research
Sean Kane, Founder, Safety Research & Strategies
Mr. Kane produced the report that prompted these hearings, and had acknowledged that his services have been paid for by lawyers currently representing the plaintiffs in litigation against Toyota. Kane's research draws no concrete conclusions as to the cause of Toyota's sudden acceleration problem, only speculation. The report lists several potential causes:
Pedal Entrapment

Pedal Misapplication

Electromagnetic Interference

Electronic Problems

Cracked Throttle Body Shafts
Given that most of these are causes that are already considered and documented in NHTSA complaints for all car models for more than 20 years, the information is hardly as damning as media and legal professionals have made it out to be. However, a keen eye might recognize language in the report that is written around the intent of litigation:
"If the all-weather floor mat is to blame, and pedal entrapment occurs with any frequency, then this is a design problem. And in applying the most recent recall remedies, Toyota has acknowledged this by making significant floor arrangement changes, including shortening the pedal length to allow for more space between the pedal and the floor, removal of padding materials below the floor carpet, and re-designing the floor mats."
The bolded fragment of the sentence indicates the precursor to establishing acknowledgement of culpability. Kane's report is filled with such language. It's also tactically similar to other work he's produced for product liability law firms, most notably his research for litigators on the Ford Explorer/Firestone tires issue in the late 1990's – early 2000's in preparation for litigation against Bridgestone/Firestone. In responding to reporters' questions about the 2000 recall's impact on his clients' litigation, he told the LA Times,
"Any time a manufacturer initiates a recall, it becomes an admission of liability," said Sean Kane, president of Strategic Safety, a Virginia organization that was one of the first to call upon Firestone to recall the tires. He predicted that Firestone would likely attempt to settle the cases, rather than fight the claims and risk huge jury verdicts.
In the instance of Firestone, there was no recall in place yet at the start of the litigation process. In Kane's report, there were instances of SUV rollovers, customer complaints of separating tires in specific high-heat/humidity states, and there were speculative causes for the problems, but there was nothing concrete upon which a lawsuit could place absolute blame on the defending party.
But there were others who could help make a recall happen…
UAW-Toyota Battle:

United Steelworkers vs. Firestone

Playbook?
In 1995, the United Rubber Workers (of Goodyear Tire fame) had just merged with the United Steelworkers (USW), as imports from Asian markets picked up in the US. The USW itself was already embroiled in a bitter labor dispute with Firestone. While the dispute was about labor contracts, it was also about opposition to free trade, a position also shared by environmental groups. In 1996, the union released a scathing report, "Running over the American Dream: A Case Study in Corporate Greed and Irresponsibility", coordinated with the launch of a damaging national corporate campaign attack against Firestone, that the issue was thrust into the public eye, drawing even more complaints and pressure against the company. By 2000, the pressure had forced the recall of 6.4 million tires. Once that recall was issued, Kane and his clients had their ammunition for additional litigation (and future legislation).
By mid-2000 and into 2001, much of America was then focused on What Did They Know, and When?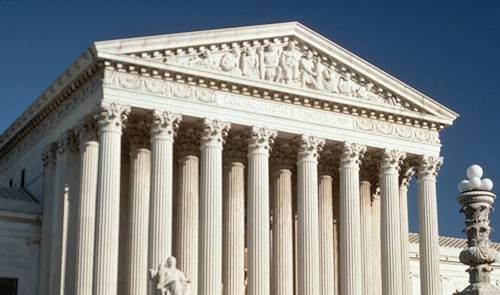 Today, Kane's report regarding the Toyota sudden acceleration, the sequence of events, the pressure to recall, all the peripheral activities with partnering advocacy groups, and even the recall aftermath- it all plays out in near identical fashion as the infamous Firestone case did with the United Steelworkers. Simply replace "Firestone" with "Toyota", and "United Steelworkers" with "United Autoworkers" and it could be almost the same story.
If you read the case study on the USW-Firestone fight and the subsequent Firestone recall and plant closings, "Out of the Ashes: The Steelworkers' Global Campaign at Bridgestone/Firestone", it gives you direct insight into what's really behind some of these campaigns that surface to the public in the way of consumer safety or environmental advocacy.
When GM negotiated its government bailout and subsequently pulled out of its deal with Toyota, it sparked a chain of events that escalated when Toyota reacted, rightfully so, with a plan to close the plant that gave birth to that joint venture. An Anti-Toyota campaign was clearly in play, with a network of unions and advocacy groups working together for a common goal, and for their own purposes (this chart is not all-inclusive of every group involved):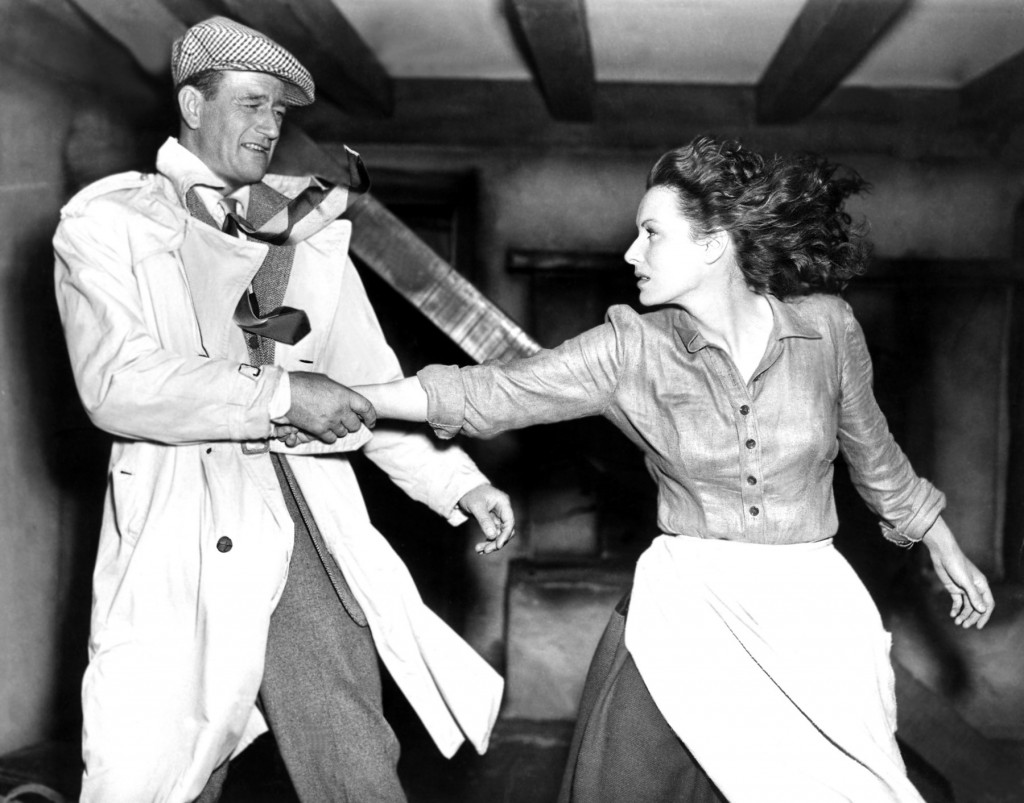 Given that the Steelworkers' global campaign was first aimed at squashing foreign trade with Japan to create more US union jobs, then at unionizing its workers here in the US and globally, it had common goals with other advocacy groups. Once this synergy amongst previously unrelated organizations was realized, a movement of coordinated and collaborative advocacy developed momentum. As the USW case study begins,
"The demonstrations at the World Trade Organization (WTO) meeting in Seattle in the fall of 1999 brought together a diverse group of trade unionists, environmentalists, and anticorporate groups in a historic gathering. The size and the intensity of the action, coupled with the news and commentary in the weeks that followed, signaled a new and growing consciousness in the American public about economic globalization and its consequences."
The unions of our parents' and grandparents' era fought against American businesses. If unfair physical labor practices existed, there was a tangible company with a tangible company owner they could stand against and redress grievances. Today's unions, while hardly enduring the hard labor and oppression their predecessors did, are now faced with companies that are global. All the rules and regulations at all levels of government that progressives have come to rely upon as "behavior modification" weapons for nearly eight decades don't apply to other countries. That means no rules to exploit or manipulate in order to force a company's hand, as has been so frequently practiced here in the US. So what's a labor leader like Jim Hoffa or Anna Burger or Andy Stern to do when you can't make laws in country's that aren't your own? You find faults in their products and call them sub-par. You team up with global advocacy groups and you exploit safety and environmental issues. You use terms like "eco-apartheid", "environmental equity" and "environmental justice" and you turn those into issues of human rights. And then you appeal to the international community and international laws to resolve the issues that will in turn benefit your labor union. On the surface they seem like such noble efforts to most of the public. But in reality, they sometimes are not.
Drawing attention to a legitimate issue through the power of public persuasion can be commendable. Doing so under false pretenses, or at the expense of others being used as pawns is not.
Let me close by stating what should be the obvious. This piece focuses on the role that labor unions and activist organizations may have played in helping to bring about Toyota's recent issues. That does not absolve Toyota of any wrong-doing. As the story comes out and more of the facts are revealed, we will all be anxious, myself included, to understand how much Toyota has known about these issues and when they knew it. And if there has been wrong-doing, I am confident that the American justice system will adequately deliver to the company precisely what it deserves. There are real victims to consider, and finding the truth should have always taken center stage in this saga. It is disheartening to see that it has not.
Instead, we have seen what the special interests have wanted us to see. Photos of children holding signs saying "Toyota Killed My Daddy's Job" and "Toyota, Stop Opposing Clean Energy." Labor leaders prancing the streets with megaphones decrying the injustice of Toyota having benefited from "Cash for Clunkers". Consultants publicizing reports financed by trial lawyers, then protesting alongside labor leaders. Environmental groups blasting Toyota for increasing its carbon footprint by moving jobs from California back to Japan. Congressional representatives grandstanding on Capitol Hill.
What we should see are the similarities between the way that many of the very same people manipulated into public opinion in the late 1990's and what they are manipulating today. We should see it for what it is. Opportunism.