The Department of Energy bragged about giving a $1.2 billion loan guarantee to SunPower, a politically connected solar energy company, to create "10-15 permanent jobs," raising critical questions as to if California SunPower is the next Solyndra in the ongoing Crony-Gate scandal.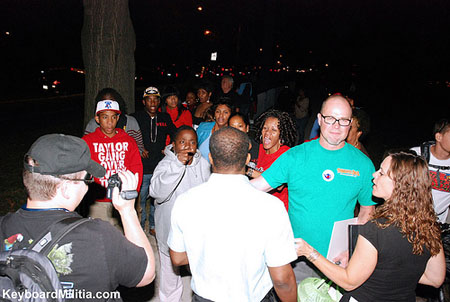 Unlike Solyndra, which went bankrupt after receiving the loan from the government leaving taxpayer on the hook, SunPower's deal is more complicated. Many questions are being raised about how the company was able to obtain the loan and what they did after they got the money. Questions include:

How could the Department of Energy give a loan to a company that was under a shareholder suit alleging securities fraud and misrepresentations?

The son of Rep. George Miller (D-CA) who was paid $178,000 to lobby on behalf of the company represented SunPower as a lobbyist. Why did Rep. George Miller tour the SunPower facility – which is outside his congressional district – and what other official action did Rep. Miller take on behalf of the company that is represented by his lobbyist son?

Did the company's hefty political contributions to the Obama campaign and the DCCC play a role in the deal?

Did U.S. taxpayers help pay for the company to open a facility in Mexico after the announcement of the loan?

Was the U.S. government aware that company executives were in the process of selling a portion of the company to a French company – an action that was undertaken two weeks after the loan was awarded? Did the loan allow insider's to cash out leaving other investors holding on to the stock that has dropped by more than 60% since the loan was awarded?
Questionable Finances
In 2009, a year before the DOE awarded the loan, investors in SunPower filed a class action lawsuit against the company alleging SunPower and certain of the Company`s executive officers were in violation of federal securities laws.
The lawsuit alleged the company knew or recklessly disregarded and failed to disclose or indicate the following: (1) that the Company made unsubstantiated accounting entries during the Class Period; (2) that, as a result, the Company's financial results were overstated during the Class Period; (3) that the Company's financial results were not prepared in accordance with Generally Accepted Accounting Principles ("GAAP"); (4) that the Company lacked adequate internal and financial controls; and (5) as a result of the above, the Company's financial statements were materially false and misleading at all relevant times."
Despite questions about potential violations of federal securities law, the Department of Energy approved the loan guarantee in 2010.
All to create 10-15 permanent jobs. That's not some silly estimate, its what the Department itself thought would result from the billion dollar loan.