As we kick off 2012, we enter Sherrod Brown's second decade in Congress. Senator Brown (D-OH) served 7 terms in the House – starting in 1993 – before his 2006 election to the Senate. I'm 28, and Yale graduate Sherrod Brown has been peddling his blue-collar class warfare elixir in Washington since I was in 4th grade.
Ranked as the leftmost senator in 2009 and 2010 by National Journal, Sherrod has a lifetime 7.77 rating from the American Conservative Union (ACU). What sort of 19-year voting history gives someone a record left of Dianne Feinstein and Harry Reid?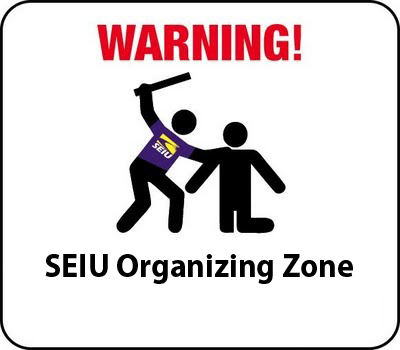 Here are some of the lowlights of Sherrod Brown's first 6 years in Congress, accompanied by his ACU ratings:

1994: Sherrod voted for the assault weapons ban, a $30 billion Omnibus Crime Bill jammed with pork, and a motion to kill the House Post Office ethics investigation. ACU Rating: 14.00

1995: Sherrod voted for "family planning" funding ultimately given to Planned Parenthood, and for enforcement of vast EPA and FDA regulations. He voted against the partial-birth abortion ban, welfare reform, tax & domestic spending cuts, and the "Mexico City Policy" restricting U.S. dollars spent on abortion in foreign countries. ACU Rating: 32.00

1996: Sherrod voted to increase the minimum wage and in favor of killing school choice vouchers. He voted against the GOP budget, welfare reform, repealing the assault weapons ban, overriding Clinton's partial-birth abortion ban veto, and making English the official language of the U.S. government. ACU Rating: 0.00

1997: Sherrod voted for national education testing and B-2 bomber budget cuts. He voted against the Hyde Amendment, tax & domestic spending cuts, school choice, and converting federal housing programs into block grants. ACU Rating: 12.00

1998: Sherrod again supported national education testing, and voted to allow a minor to be transported across state lines by a non-parent for an abortion. He voted against tax cuts, the partial-birth abortion ban, D.C. school vouchers, opening impeachment hearings, and ending racial preferences. ACU Rating: 4.00
With a few commendable lapses, Sherrod Brown spent 1993-98 as a foe of fiscal prudence, the Second Amendment, and national defense. Sherrod was an equally consistent supporter of Big Labor, bigger central government, and the abortion lobby.
Next week we'll look at Sherrod's record from 1999-2004 to see if the late '90s and early 2000s prompted any shift towards common sense. I hope my previous mention of his single-digit ACU rating doesn't wreck the surprise!
Follow Jason on Twitter: @jasonahart