Ten days after an EF5 tornado ravaged the town of Moore, Oklahoma, local communities are still cleaning up overwhelming damage to houses and businesses, as seen in these images captured Thursday.
Taking a few minutes to survey the devastation right outside my door, I saw incredible loss, destruction, and the power of mother nature up close. But beyond the images of tornado-ravaged buildings and homes, I saw a community pulling together and rebuilding the place they call "home."
Aerial images showing the tornado's near mile-wide path can give one a sense of the intense destruction that has hit the Oklahoma community this month. However, there's nothing quite like driving down a road you've driven hundreds and hundreds of times but not seeing any of the houses, farms, or businesses that are supposed to mark your journey. In the place of familiar landmarks all around the Moore area are piles of rubble or, in some cases, just emptiness–the absence of familiar objects you associate with your surroundings.
This is what remains of the 7-11 where three were found dead. Crews cleaning up.
Some images of the Moore medical center, which will be demolished in the coming days.
I went to this medical center for many years for care.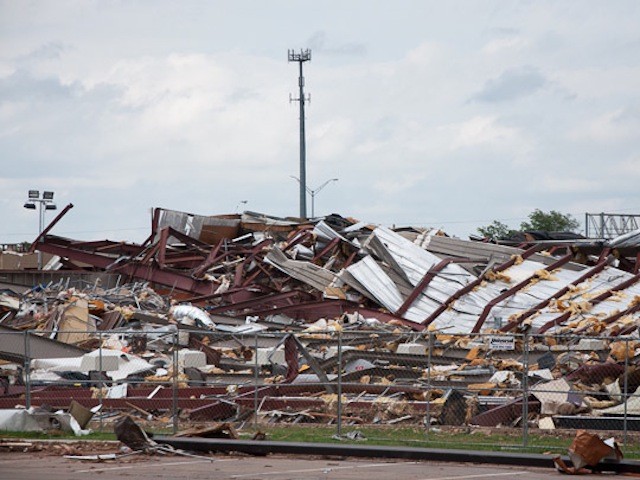 What remains of the bowling alley next to the Moore Medical Center.
Cars piled at the edge of a parking lot waiting to be removed.
A shopping center gutted by the tornado.
Briarwood Elementary School.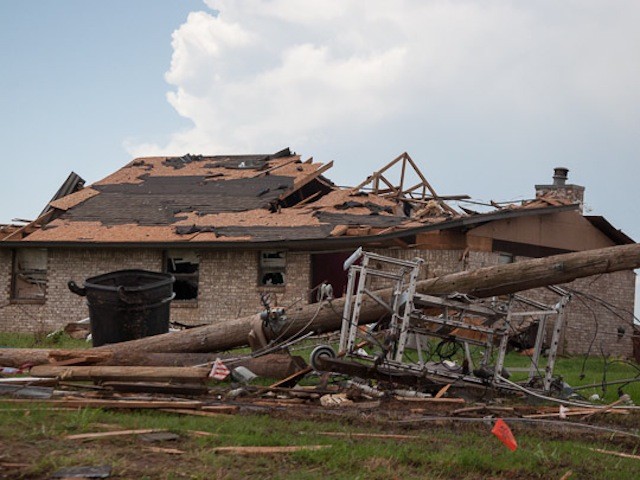 Homes devastated or destroyed by the tornado. The work to repair and rebuild has already started.
In the midst of the damage, one thing that surrounded the piles of rubble and damage were businesses–many also damaged. As I drove down the street just next to a neighborhood that has little more than piles of wood and tattered belongings left, businesses all around had signs out in front or on their marquee that brought a little hope to the area: "Open."
The Warren Theater was a triage unit during the disaster. Next to it is the leveled bowling alley and Moore Medical Center pictured above. The front of the building is still damaged but the theater has reopened for business.
Many impacted by the storm lost everything, and they are nowhere near recovering from such loss. It's easy to get pulled in to the images of devastation, but just around the corner Oklahoma citizens and businesses are pulling together. 
All photos: Meredith Dake/Breitbart News