On Monday, former Secretary of State and presumptive Democratic 2016 presidential frontrunner Hillary Clinton took time to tweet to swimmer Diana Nyad, who just swam from Cuba to Florida: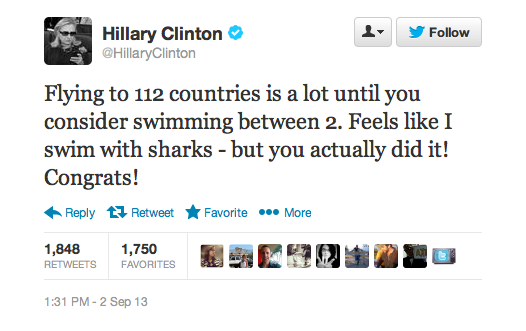 Because it's all about Hillary. Clinton did not comment on Syria.
Ben Shapiro is Editor-At-Large of Breitbart News and author of the New York Times bestseller "Bullies: How the Left's Culture of Fear and Intimidation Silences America" (Threshold Editions, January 8, 2013).