Breitbart News has teamed up with Kurt Bardella, the longtime adviser to Rep. Darrell Issa (R-CA) who helped him fiercely combat liberals and the mainstream press on their turf.   
Bardella's new public relations firm, Endeavor Strategic Communications, is being brought on at a time when the online news outlet is outpacing its competition and expanding after a period of sustained and rapid growth.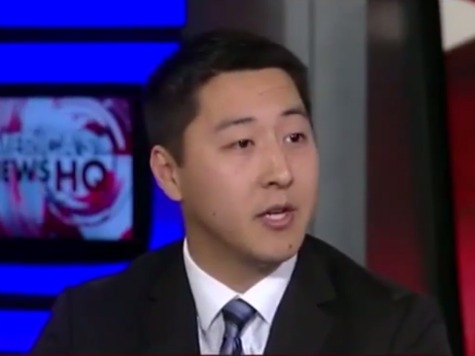 Bardella (pictured) will help Breitbart News take more of a part in shaping the national conversation and narratives on politics and culture with the fighting spirit that is a hallmark of Breitbart News, which champions the underdog spirit against the bipartisan ruling class.
"We have been blessed with tremendous growth and success over the past 18 months, and we have even more aggressive expansion plans as we look ahead to 2014," said Stephen K. Bannon, Executive Chairman of Breitbart News. "Kurt and his firm Endeavor will play a large role as we continue to grow our exposure and broaden the reach of our content."
Breitbart.com is now the 225th most trafficked website in America, according to top web analytics firm Alexa.  Bolstered by a significant and rapid period of growth, Breitbart.com has now surpassed leading news sites such as the New York Post, the Daily Beast, the San Diego Union-Tribune, the Houston Chronicle, The Hill, Chicago Tribune, PBS, and US Weekly, as well as commercial giants like Disney, United Airlines, Nordstrom, HP, Fandango, Skype, Starbucks, StubHub, Bed Bath and Beyond, MTV, the NBA, CBS, and NBC.
"18 months ago, no one would have predicated the rapid growth that the Breitbart News Network has experienced. There is no question that moving forward, Breitbart.com is poised to play a substantial role in shaping the national conversation," said Bardella. "The way people pursue and access news has shifted dramatically in recent years; Breitbart.com is at the forefront of that shift, and with its sizable growth in audience, it will continue to be a destination platform for unique and compelling content."
Bardella spent seven years on Capitol Hill serving as a spokesman in the Senate and for lawmakers in the House like Reps. Brian Bilbray (R-CA) and Issa.
He launched Endeavor Strategic Communications in September, and his first client was the historic and successful Colorado Recall effort. His firm has also been adding to its client roster. 
During the Colorado recall effort, Bardella's firm showed that it can help conservative efforts succeed against opponents–like the anti-gun forces led by New York Mayor Michael Bloomberg's Mayors Against Illegal Guns group–that are better financed and have the backing of the mainstream press. 
Breitbart News CEO and President Larry Solov added, "Kurt brings a unique understanding of the collaborative nexus between content creation and content distribution. Kurt has spent the past four years working at the intersection of politics, policy, and the press, and we are very excited to have him on our team as we continue to build and expand."