On Wednesday, Breitbart News reported that the U.S. Surgeon General's office had not said anything about the ongoing Ebola crisis, as public confusion, fear and frustration continue to mount. In fact, the lead story on the Surgeon General's website on the first day of October was a message that September was "Fruits & Veggies–More Matters Month!" Since then, nothing has changed: Acting Surgeon General Boris D. Lushniak is silent.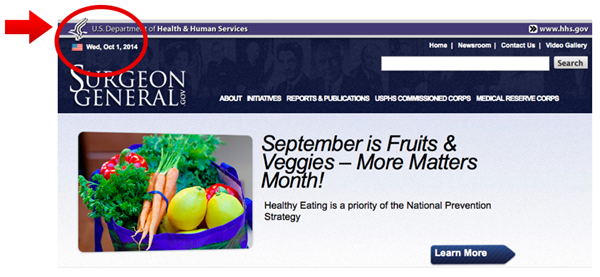 That silence matters, because the doctors most directly involved in fighting the Ebola outbreak seem unable to explain–or stop–the disease. The problem began when staff at the Dallas hospital where the Ebola patient first sought treatment failed to recognize his symptoms and sent him home with antibiotics. Statements by other officials, including the director of the Centers for Disease Control (CDC), have been contradictory and opaque. The only doctors on television explaining the outbreak seem to be "media doctors" like CNN's Sanjay Gupta.
Increasingly, the U.S. is beginning to resemble a third world country in its approach to the disease. It was South Africa that told people dying of Aids to eat fruits and vegetables. It was Liberia, Sierra Leone, and Guinea that struggled to contain the outbreak because of poor medical training and ineffective government bureaucracies. The public has lost trust in President Barack Obama, who said it was "unlikely" any Ebola victims would arrive.
In the Reagan era, Surgeon General C. Everett Koop was popular and ubiquitous. None since then has compared: President Bill Clinton's appointee, Joceyln Elders, resigned over remarks about masturbation. Obama's first appointee has yet to be replaced. In a time crying out for leadership, that silence is deafening.
Senior Editor-at-Large Joel B. Pollak edits Breitbart California and is the author of the forthcoming ebook, Wacko Birds: The Fall (and Rise) of the Tea Party, available for Amazon Kindle.
Follow Joel on Twitter: @joelpollak