"I came to the United States 11 years ago," said Sam Chow, the owner of On On Chop Suey Restaurant. Chow says he worked as a cook in other establishments and eventually opened up his own restaurant in 2009. That restaurant was badly damaged by vandals during Monday night's riots in Ferguson, Missouri.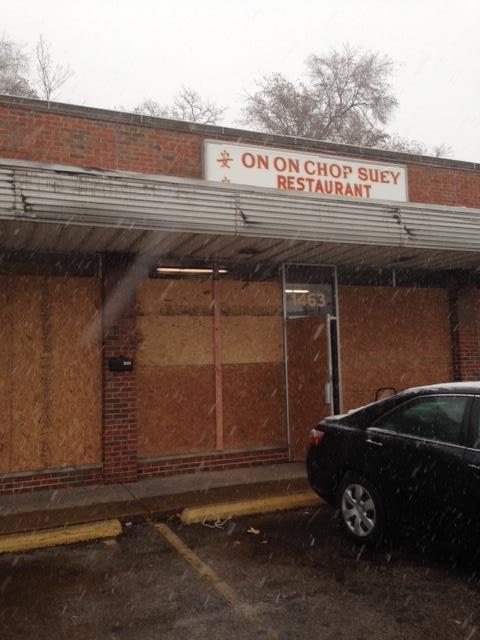 Around 25 structures in the Ferguson area, many of which contained multiple business sites, were set on fire by vandals in the past week. Store owners whose shops were vanadlized but not burned to the ground are also facing a costly price tag to rebuild their establishments.
Chow was in the middle of cleaning up his business that was set ablaze by perpetrators. The destruction to his business and others' occurred immediately after groups of individuals protesting at South Florissant Road found out that Ferguson Police Officer Darren Wilson would not be indicted for fatally shooting 18-year-old Mike Brown.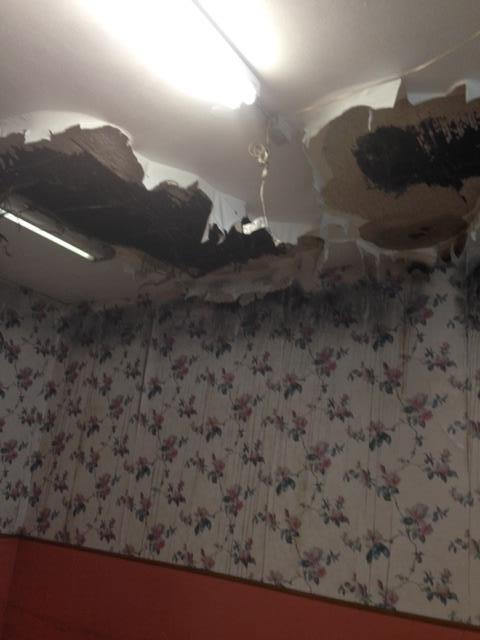 Chow's hands were covered in black soot when he emerged from his plywood-laden front door to pick up a bucket from his car. The Chinese immigrant's eyes appeared watery when he told Breitbart News in his limited English the extent of the damage done to his restaurant.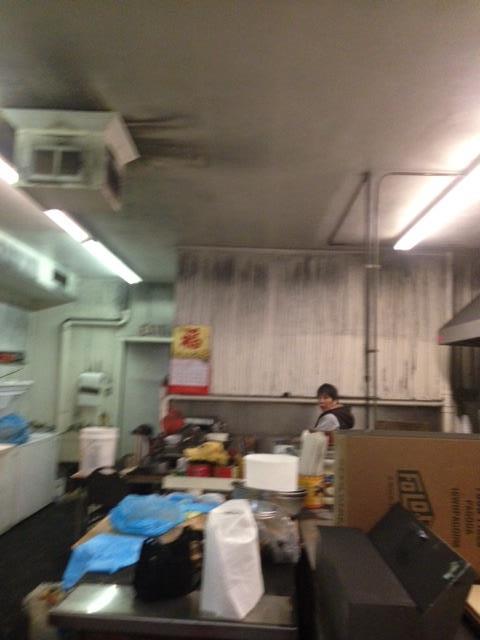 According to Chow, vandals first smashed the windows and glass door of the restaurant before it was set afire along with other businesses, like Jade Nail, in the tiny strip mall on Chambers Street. A beauty supply store on the same strip mall suffered a worse fate thanChow's business and was turned into complete rubble, steel, and embersby Tuesday morning. He is grateful for the people who have been helpfulfollowing the attack on his business.
Store owners whose businesses were damaged may receive government relief soon. Missouri Governor Jay Nixon's office outlined on Friday several state and federal programs to give assistance to "impacted businesses in Ferguson and the surrounding areas. Financial assistance, insurance guidance, and mental health resources are among the number of initiatives put in place by the Governor's administration to assist communities impacted by unrest in the region."
"North St. Louis County communities that have been impacted by civil unrest should know that the State of Missouri is committed to providing the resources necessary for them to recover and rebuild," Gov. Nixon said.
According to a press release from Nixon's office, the Governor's administration teamed with the St. Louis Regional Chamber, the St. Louis Economic Development Partnership, North County Inc., and local lending institutions to establish the Small Business Relief Program. 
The program is an initiative of the Recovery St. Louis Coalition that provides zero-interest loans to small businesses that were damaged or destroyed by looting, vandalism, and other acts within Ferguson, Dellwood, Jennings, unincorporated St. Louis County and the City of St. Louis. Approximately $625,000 in funding remains through this program, which is available to any business impacted by unrest.
Additionally, Nixon announced he would call a special session of the Missouri General Assembly to "provide critical funding for the ongoing operations of the Missouri National Guard and the Missouri State Highway Patrol in Ferguson and the St. Louis region. The Governor said that with the ramped up presence and role of the Guard and Highway Patrol in the region, financial obligations are on track to exceed the current appropriation authority for emergency duties."