Sen. Tim Kaine, the 2016 Democratic vice presidential candidate, is soft towards murderers and heartless towards American victims, according to a new pitch from the Republican National Committee.
The Republican National Committee Deputy Press Secretary Steve Guest made the pitch to reporters Tuesday night by describing Sen. Tim Kaine's stance on the death penalty for violent criminals.
The charge echoes the critical moment in the 1988 presidential debate, when Democratic candidate Gov. Mike Dukakis remained unemotional as he sketched out his bloodless technocratic answer to a question about his attitude towards the death penalty if his wife was raped and murdered.
Below are convicted murderers whom Kaine fought to defend from the death penalty, when he was a defense lawyer and when he was governor of Virginia:
On July 25, 1980, Richard Lee Whitley strangled his 63-year-old neighbor Pheobe Parsons, slashed her throat, and sexually assaulted her corpse with two umbrellas. "The only explanation Mr. Whitley offered for the slaying of Mrs. Parsons was that his wife had left him and he had gone on a two-week binge of drugs and alcohol," the New York Times reported.
Fairfax Commonwealth Attorney Robert F. Horan Jr. called the savage murder of Parsons, a widow, "unbelievably brutal."
But at the time, Kaine, working as Whitley's lawyer, opined to reporters: "Murder is wrong in the gulag, in Afghanistan, in Soweto, in the mountains of Guatemala, in Fairfax County… and even the Spring Street Penitentiary." Kaine also argued that his client's IQ of only 75 meant he was "insane" and "feebleminded," and Whitley should be sent to a mental hospital.
Lee was put to death on the electric chair in 1987. The day Virginia executed him, Kaine stood outside the prison to say a "piece of him" also died along with the murderer:
Carrying a Bible, Kaine offered the television cameras a prayer for what he said was a society that would execute a brain-damaged man who had a diminished ability to see that murder is wrong. But it wasn't even that perceived injustice that bothered Kaine so much.

Two days earlier, while waiting for word on Whitley's last chance for a stay of execution, Kaine said, "If Spring Street wasn't there and the chair wasn't there, you can still look around Richmond and see an awful lot of pain.

"For somebody who has a view like mine" about life, said the 29-year- old Harvard University law graduate, "the pain is a very real thing. … Something personal in me will die, too," when Whitley dies.

"There are a lot of little deaths in that way every day."
(CLEMENT BRITT/RICHMOND TIMES-DISPATCH)
"[Lem] Tuggle, whose arm was emblazoned with a 'Born to Die' tattoo, was convicted of murdering Jessie Geneva Havens, 52, of Smyth County, Va., in 1983. Havens was raped, sodomized and shot in the chest only four months after Tuggle was paroled from a 20-year sentence for the 1971 murder of a 17-year-old girl," the Washington Post reported on December 13, 1996, the day after Virginia executed Tuggle.
But Kaine, in his defense of Tuggle, tried to argue that Tuggle forcibly sodomizing Havens did not amount to rape — in order to reduce the capital murder charge to murder and let Tuggle escape the death penalty. The Fourth Circuit of the U.S. Court of Appeals, however, ruled that Kaine and other petitioners' attempts to claim that there wasn't enough evidence to show Havens was raped and sodomized "was clearly erroneous."
The terror and pain Havens suffered at Tuggle's hands before her violent death, detailed by the Court, showed that beyond a doubt she had been raped:
An autopsy revealed that the victim's body had an abrasion and a bruise on the left frontal area of the forehead, a small abrasion on the right frontal area of the forehead, an abrasion on the neck, a bite mark on the lower, inner quadrant of the right breast, a number of small bruises on the upper, inner aspect of the right arm, and a bruise on the right thumb and right wrist. Havens also had sustained a large bruise on the upper, inner thigh, bruises on the vaginal vault at the posterior aspect and near the bottom, and a gunshot wound in the chest.

According to the medical examiner, "the bruises of the vagina indicate penetration of the vaginal vault by something, a penis, a finger, an object, something." The medical examiner testified that both the bite mark on the breast and the bruising around the vagina occurred while Havens was alive. He also testified that no semen or spermatozoa was found in Havens' vagina, but that semen was found in the rectum, indicating "penetration and ejaculation into the rectum."

A forensic odontologist testified that he examined the bite mark on the victim's right breast. He compared the mark with models of Tuggle's teeth and concluded "with all medical certainty these marks on the body of Ms. Havens were made by the teeth of Mr. Tuggle." He further opined that Havens was alive and moving when she was bitten.
As governor, Kaine also commuted the death sentence of Percy Levar Walton, who brutally murdered Jessie E. Kendrick (80), Elizabeth W. Kendrick (81), and Archie D. Moore, Jr. (33) while robbing them.
Kaine canceled Walton's execution last minute, writing a long statement explaining that executing the triple-murderer would be "unconstitutional," since Walton, who pled guilty, didn't understand why he was being put to death:
"The courts have emphasized, however, that it is unconstitutional to execute a person who is mentally incompetent. The late U.S. Supreme Court Justice Lewis F. Powell, Jr. wrote in the seminal case of Ford v. Wainwright, 477 U.S. 399 (1986), that the Eighth Amendment of the U.S. Constitution 'forbids the execution of those who are unaware of the punishment they are about to suffer and why they are to suffer it.' He further concluded that the execution of a mentally incompetent inmate would be a 'uniquely cruel penalty' where the inmate could not comprehend that they are about to die and could not 'prepare, mentally and spiritually' for the execution.

"Thus, the question of Walton's mental status is of the utmost importance in assessing whether the Commonwealth may carry out his death sentence. For this reason, the court system has wrestled with the question of whether Walton's mental capacity imposes a bar to his execution. Notwithstanding consistent decisions upholding his conviction, the courts found it necessary to carefully examine whether Walton's death sentence could be carried out consistent with the U.S. Constitution.
Needless to say, Walton's victims did not prepare "mentally and spiritually" for their violent deaths at Walton's hands.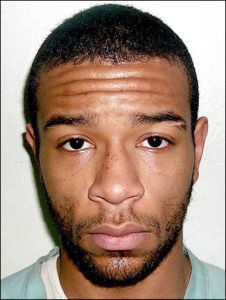 (Photo: AP)
The families of the victims were furious at Kaine for allowing their loved ones' murderer to live.
"I don't think he deserves it. He broke into my sister's house and killed them execution style. He had them kneel. He knew what he was doing," Irene Jurscaga, Elizabeth Kendrick's sister, told the Washington Post in 2008. "He knew how to kill and hide his gun and take my brother-in-law's car. My sister begged him for her life."
Kaine's lifelong commitment to sparing violent killers from punishment comes into sharper focus as crime, particularly murder, has begun to rise in the U.S. since 2014, reversing a decades-long downward trend.