In the final jobs report before election day, October's national unemployment rate fell to 4.9 percent. The United States economy added 161,000 jobs, according to statistics released by the Labor Department.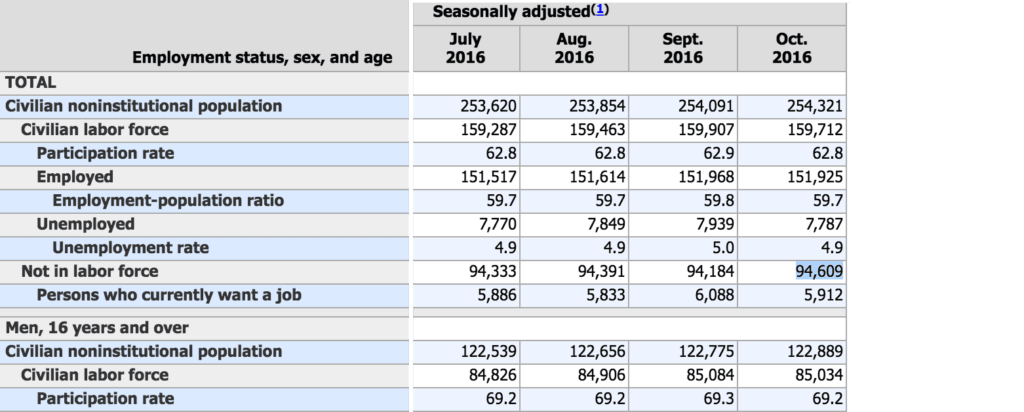 94,609,000 Americans are now not in the labor force, up slightly from 94,184,000 in September.
The labor force participation rate is 69.2 percent down from 69.3 percent in September.