One of the members of Russian feminist punk rock group Pussy Riot appears to have taken inspiration from Breitbart's Milo Yiannopoulos' "Angel Mom" performance art piece.
A member of the band, Nadya Tolokonnikova, posted an image to her Instagram account featuring her smoking a cigarette in a bathtub of blood, bearing a striking resemblance to a photo of MILO from the Trump themed art show held in New York earlier last month.
MILO's art piece featured a large claw-footed bathtub filled with pig's blood, a tribute to the suffering of those who have lost loved ones at the hands of illegal aliens and Islamic terrorists.
Drenched in the "blood of innocents," MILO urged the viewer to consider the suffering wrought by globalist, Left-wing immigration policies, lax policing, and the obsessive pandering and mollycoddling of Islam by progressive social justice warriors. It's less apparent what Tolokonnikova's artistic piece was meant to represent.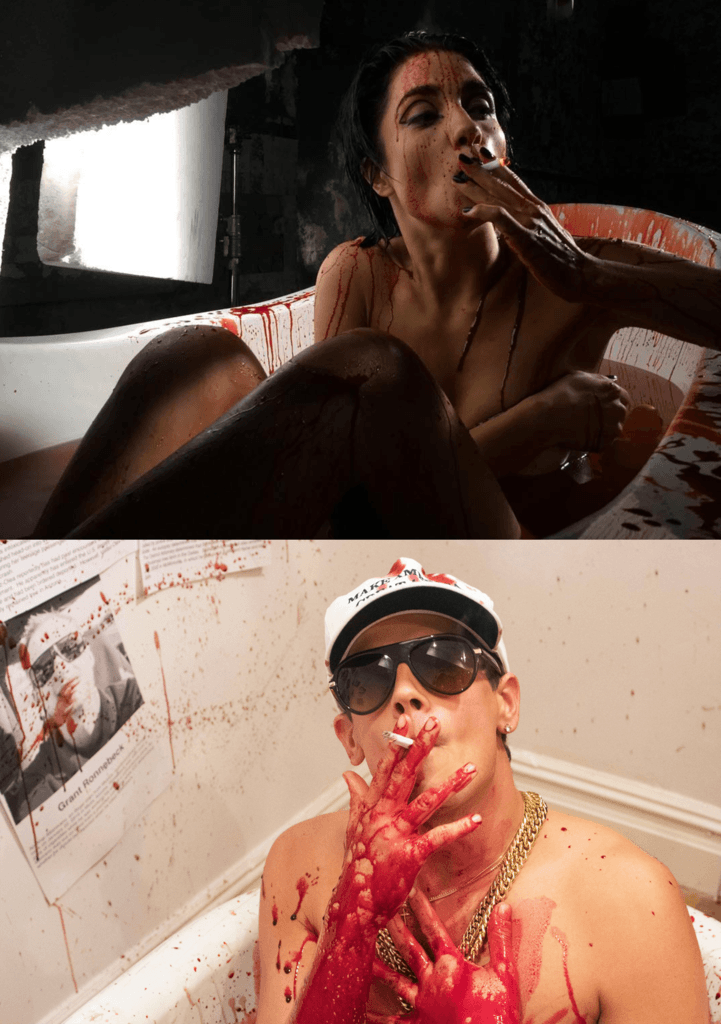 When asked for comment, MILO said, "I've been triggering crazy feminists for years. Nice to see them so openly admit my influence at last!"
Lucas Nolan is a reporter for Breitbart Tech covering issues of free speech and online censorship. Follow him on Twitter @LucasNolan_ or email him at lnolan@breitbart.com