A veteran basketball analyst has come under fire for calling a woman an "ignorant slut" on Twitter after she obliquely accused him of racism.
Charles Barkley went on "The Dan Patrick Show" on Thursday and called Peter Vecsey, Skip Bayless, and Phil Mushnick "scumbags." So veteran columnist and NBA analyst Peter Vecsey went to Twitter to fire back at him. But in the heat of an argument, he then called a woman "an ignorant slut."
This is not the first time Vecsey has voiced his displeasure with Barkley.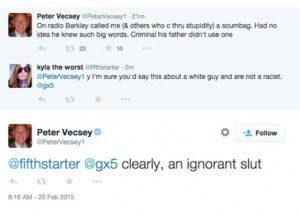 Vecsey quickly deleted the tweet, but then followed up with another tweet, showing no remorse for calling her a slut.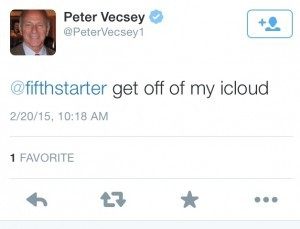 Follow Trent Baker on Twitter @MagnifiTrent