President Barack Obama labels Steph Curry a great player. He refuses to label him the greatest player ever.
"Steph Curry is the greatest shooter that I've ever seen," President Obama conceded in a conversation with ballerina extraordinaire and Golden State Warriors superfan Misty Copeland covered by Time magazine. "You knew I had an opinion on this. And I am having more fun watching him than anybody since Michael Jordan at his peak."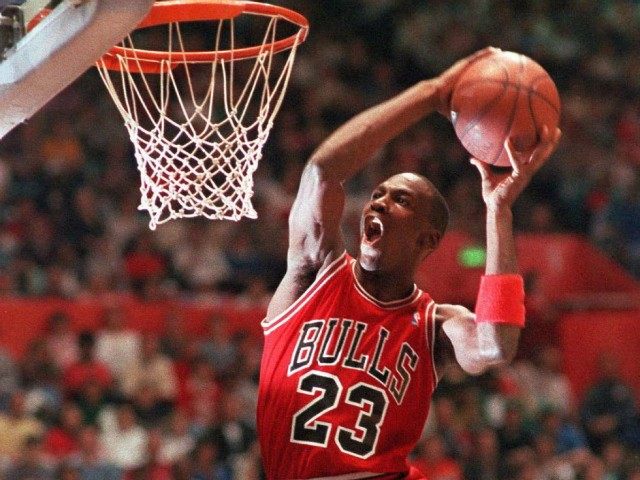 When Obama and Curry crossed paths at the White House last month, the president told the Golden State Warriors how much of an honor it was to stand amid players from the greatest basketball team ever—and then acknowledged the presence of Golden State Warriors coach Steve Kerr, a member of the 72-win 1995-1996 Chicago Bulls. Now, like last month, the president sticks by his hometown favorites.
"Even Steph wouldn't necessarily say he's better than Jordan yet," Obama told Copeland. "The fact that he's about my size and he's doing what he's doing is [impressive]."
Curry averages 30.4 points and 6.5 assists per game, boasting a remarkable .459 percent from beyond the three-point arc. He scored 27 points, grabbed five rebounds, and dished five assists in last night's victory over the Miami Heat. Notching their 60th victory last night, which Curry called "a big accomplishment," the Warriors look like an even bet to eclipse the record set by Obama's hometown team. They need to go 13-3 for the remainder of the season to beat the Bulls' record.
The president concluded of Curry: "It's rare where you get somebody who's already at the pinnacle and then they take it a notch higher."