ESPN just announced its decision to give this year's Arthur Ashe Courage Award to Zaevion Dobson. This is another way of saying that ESPN honors a hero instead of itself in issuing the honor next month.
The network too often depicted heroism through the award as the act of embracing the ideological precepts popular with Disney executives. And in doing so, they flattered the media into flattering ESPN for weeks leading up to its ESPY awards show. They did well by doing good.
The people honoring other people often seek to honor themselves by attaching themselves to the popularity of others. But in celebrating a man in a boy's body the Worldwide Leader in Sports spotlights their recent buffoonery of celebrating a man in a woman's dress. There's nothing praiseworthy in praising someone for the purpose of winning praise.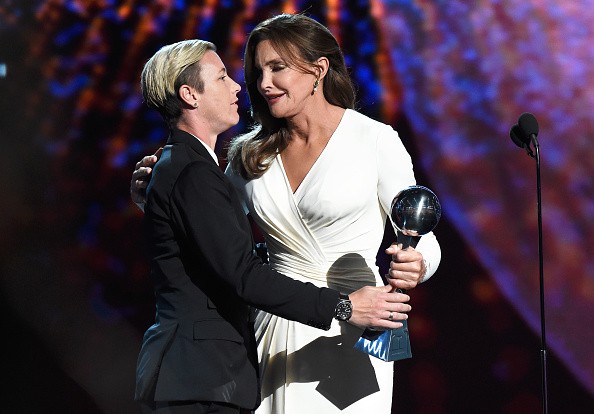 Last December, three males fired into a group of teenagers gearing up to attend a Christmas celebration in Knoxville, Tennessee. Dobson, a sophomore linebacker compiling 32 tackles on his school's varsity team, leaped on three girls to shield them from the rounds flying through the air. The bullets didn't find the girls. They did find the 15-year-old football player.
"He died laying on top of me," one of the girls whose life he saved tweeted. "I love him that's my brother man."
This year's recipient did not courageously remove his adam's apple, take estrogen, and switch from track spikes to spiked heels. He did not dare to kiss the cake onto his boyfriend's face live on ESPN. He never bravely made a spectacle of himself at the Olympics by raising a power fist under a black glove.
He gave his life to save the lives of a group of girls from a group of killers. And from the grave, he may just save us all from ESPN again mistaking fashionable gestures for courageous ones.