An activist who posed as a black man for years before being outed as white penned a column for the New York Daily News insisting that NFL ratings suffer because fans are "racists" who "despise black men who are truly free."
In his November 1 piece Daily News columnist Shaun King insisted that the NFL is no different this year than it has ever been yet ratings have declined "by double digits." This ratings crash, King claims, is "shocking."
King goes on to cite a Seton Hall poll that found that 56 percent of respondents said they've stopped watching NFL games because of the anti-American protests held during the playing of the national anthem as initiated at the start of this season by San Francisco 49ers quarterback Colin Kaepernick.
The columnist noted, "I believe the poll."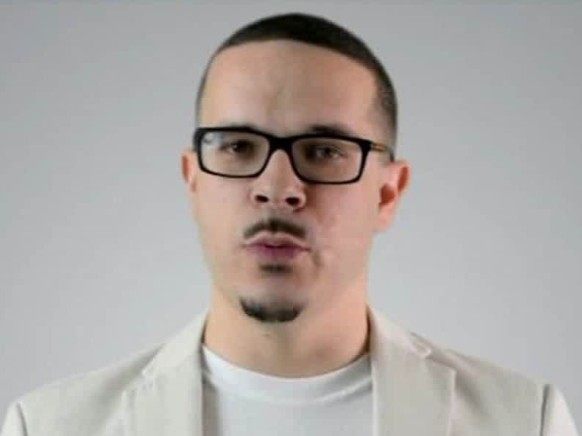 King then took the poll political by linking it to Donald Trump "and his team of white supremacists and bigots" who cited the poll on the campaign trail because he knows "that such a mention would actually resonate" with his base.
The NFL's fan base, King goes on to say, are also an overwhelming portion of Trump's base and because of that King posits that this is the reason ratings are down, "and of course the league wide protests are playing a role. Anybody saying otherwise is willfully denying the role of race and racism in America," he says.
Next King charged that "white NFL fans" pretend to love the black players on their favorite NFL teams "as long as they keep their mouths closed about the civil and human rights of African-Americans."
But that "feigning" of love is over, as far as King is concerned.
"What we have right now is the stark reality that uneducated conservative white men hate few things more in the world than a fully free black man — particularly a decidedly wealthy, physically fit, fully free black man who unashamedly and unabashedly raises his black fist in the air during the 'Star-Spangled Banner.' That's exactly what we have the NFL right now," the columnist proclaimed.
King goes on to say that whites hate Colin Kaepernick and all black players who have participated in the anti-American anthem protests and Donald Trump's capitalizing on that has "deepened the racial divide in this country and emboldened tens of millions of white Americans to embrace their whiteness."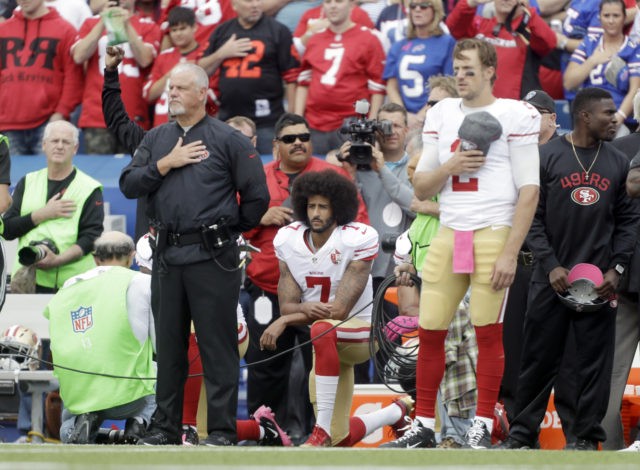 Lamenting that "this is America" in 2016, the writer concludes purporting to explain why all white people hate Kaepernick.
They hate him because he's free and because he is standing up for victims of injustice who've been railroaded by the very system they love and hold dear. Muhammad Ali was widely celebrated when he died earlier this year, but when the man was alive and standing up for black folk, he was widely despised by the same demographic that hates Colin Kaepernick today. But here's the thing — we're not going backwards. Black athletes in every sports league in America are standing up in brand new ways and feel fully empowered to do so. It's amazing that we've gotten to this point, but here we are.
Late last year the activist and long-time columnist was exposed for having claimed for years to be black when in fact he had no idea who his father was. It also turned out that both the people listed on his birth certificate are white.
Not long afterward even many prominent members of Black Lives Matter effectively ejected King from their movement.
Follow Warner Todd Huston on Twitter @warnerthuston or email the author at igcolonel@hotmail.com.