It's unlikely that Brazilian MMA fighter Joyce Vieira thought she would have to showcase her fighting skills when she showed up to the beach for a photoshoot. However, when an unwelcome onlooker began pleasuring himself right in front of her, Vieira easily snapped out of modeling mode and into fighting mode.
Vieira told Brazilian media that at first she didn't realize what the strange man standing in front of her was doing. Though, it didn't take long before she noticed that the man was masturbating. After words failed to convince the man to leave, Vieira did what she does best: She went on the attack.
After the female MMA fighter told the man to stop he said, "Why, don't you like it? Come here."
Vieira told Folha de Sao Paolo, "It was very surreal. Generally people who are caught doing this always deny it, 'No, no, no.' He didn't. He continued." Vieira then kicked the man, who responded by punching her back. "But the punch made me even angrier. I wanted to kill him," Vieira explained.
A couple pictures of the encounter were posted on Facebook: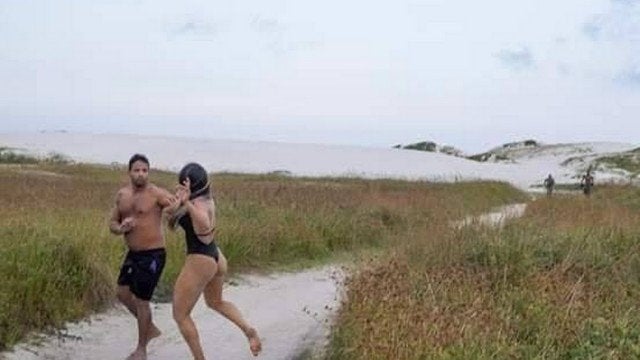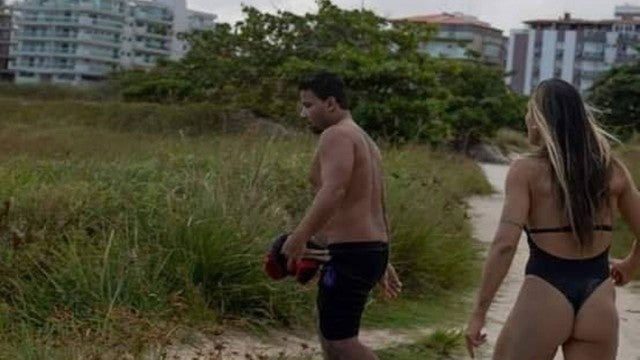 Upon realizing that he was not facing a normal beach model, but was instead facing someone who was more than capable of handling themselves in a fight, the man police identified as 27-year-old Josinei Ferreira began to panic.
"When the guy saw that it was going to get real, he started screaming," Vieira said. Ferreira's screams turned into a hasty retreat after another person ran up to assist Vieira.
Ferreira was arrested and charged with sexual harassment. Though, he tells police that he was not publicly masturbating, but was instead, publicly urinating.
Ferreira has been released from custody.
Follow Dylan Gwinn on Twitter @themightygwinn