And yet someone is buying. The Kickstarter is about to reach its goal to make long-distance couples' grossly adorable night times come true.
The technology works by using the set of wristbands and under-pillow speakers, along with an app that controls them, but after a digital demonstration previously posted by Pillow Talk featuring glowing pillows to indicate the significance of the pillows with the technology, internet trolls and users became confused and started making a variety of memes and jokes mocking the product, effectively turning it into a giant meme.
Which was great.
"The glowing pillows thing came about when I was interviewed by a Canadian journalist for a news website over there," Joanna Montgomery, founder of Little Riot told Breitbart. "I could tell she didn't really understand the product and I kept asking her to explain it back to me, and she kept getting it wrong. I was patiently making my third or fourth attempt when she had to cut the call short for her next meeting.
"Next thing I knew, there was a news piece running about 'pillows for long distance couples that light up when you lay your head on them' and the Internet was going nuts for it. I was getting hundreds of emails a day (and often still do) asking for them."
The confusion led to a wave of memes like the following, mocking a product that didn't even exist. Which was also great.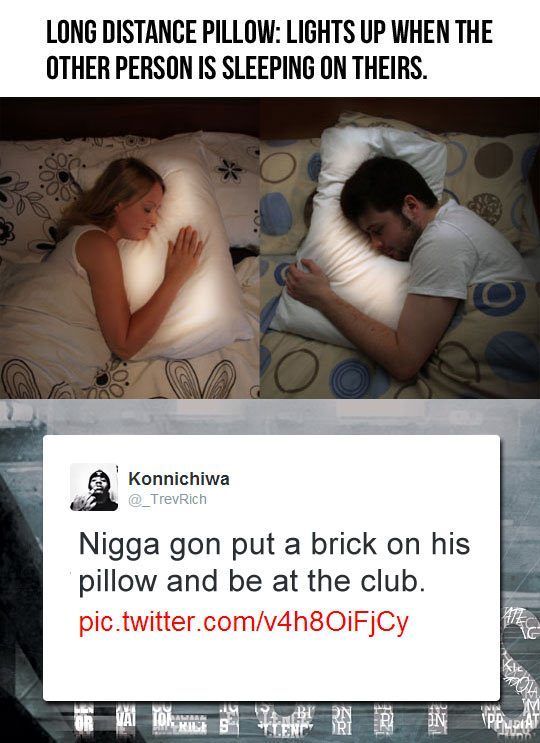 "When people slowly cottoned on to the fact there were no lights in the real product, they weren't too pleased. Emails ranged from disappointment to outright abuse about 'not serving my people,'" continued Montgomery. "We kept saying to people, "You don't want to sleep with a light in your pillow," and they were like BUT WE DO. So we brought back the light, implemented it into our testing. And, shock horror… people hated having a lit-up pillow in their bed."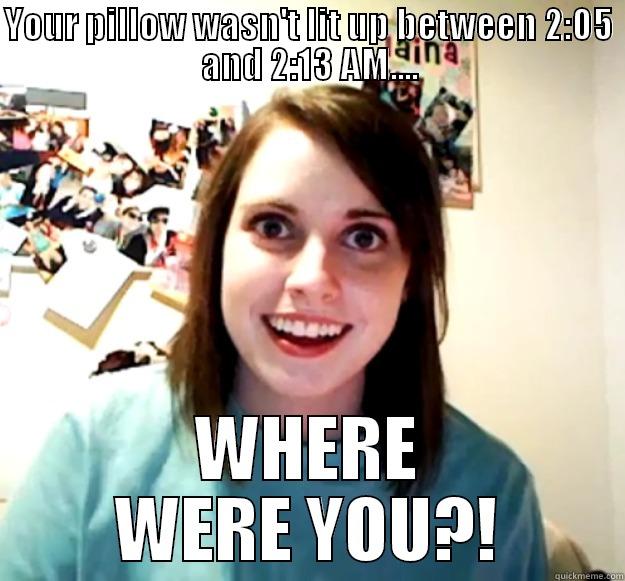 So, alas, one of the internet's favourite Kickstarter projects was never actually a real thing.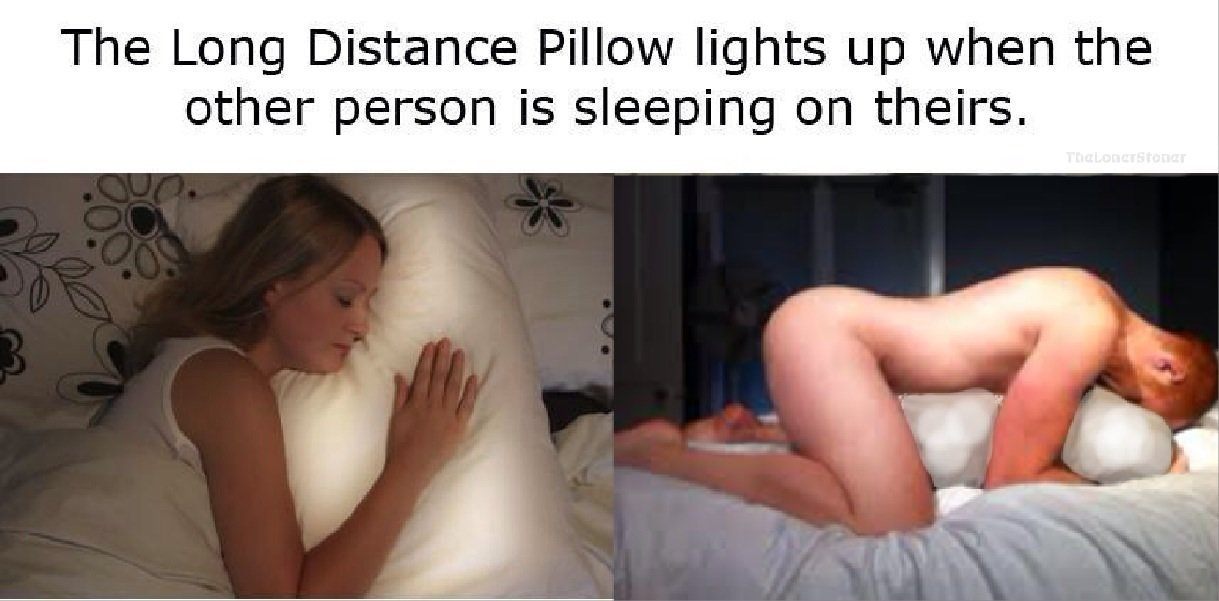 The real Pillow Talk is nearly ready to be released, and despite not garnering as much interest as glowing pillows, has already received a significant amount of attention from techies in long-distance relationships all over the world. But, if we're completely honest, we did like the pillows better.