Ian Murdock, a pioneer of Open Source software who created the Debian project, has passed away at 42 after a series of sensational public claims in which he alleged he was the victim of a serious incident of police brutality, threatened to commit suicide, and accused another Twitter user of wanting him dead.
Murdock's untimely death was announced in a blog post on the website of Docker, an open source software project to which he contributed. The cause of death was not specified, but prior to his death, Murdock had made multiple tweets about committing suicide.
In a swathe of rapid, emotional tweets, Murdock recounted an extraordinary personal story of victimhood at the hands of the police.
He alleged that police had "sent him to the hospital" for knocking on his neighbour's door, and that he had then been charged $25,000 bail for assaulting a police officer. He claimed they told him "we're the police, we always win," before following him back to his house and beating him again.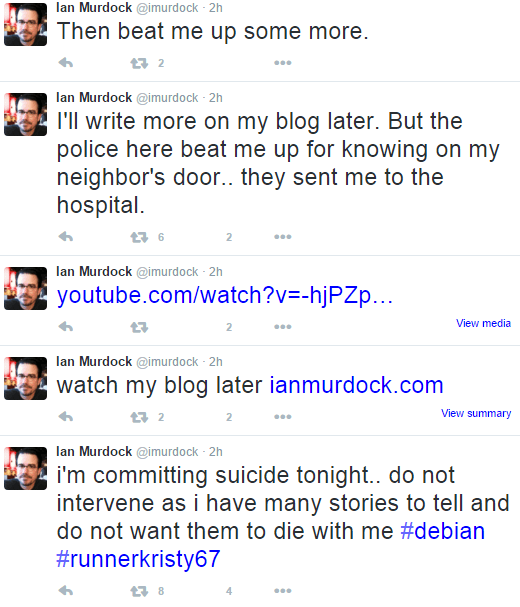 Murdock also claimed that a female police officer "ripped off his underwear" while he was in custody. "I guess that's not considered rape if you're not a woman," he said.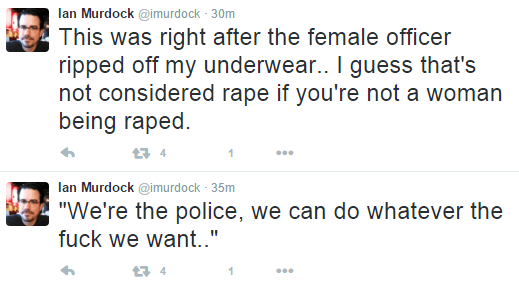 The clearly troubled programmer also made several claims about the wider problem of police brutality, particularly against black Americans. "Maybe my suicide at this, you [k]now, a successful businessman and not a N***ER, will bring some attention to this very serious issue," Murdock wrote.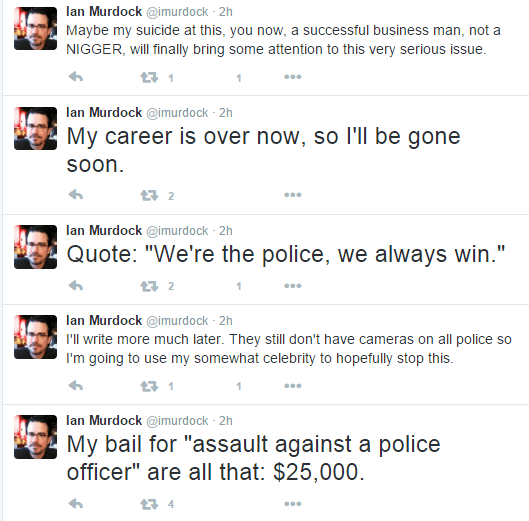 He also reached out to the NAACP on Twitter.

Murdock promised to recount the entire story in a post on his personal blog, but his death was announced before any such post appeared.
Breitbart Tech has reached out to the police department of San Francisco, where Murdock lived, to confirm the accuracy of his claims. A key detail is Murdock's allegation that he was charged with assault against a police officer: if that detail is incorrect, it throws the rest of the story into doubt too. San Francisco's police department have yet to respond to our request for comment, however.
Prior to his death, Murdock was one of the most important and well-known pioneers of open source programming. His name is the "ian" in "Debian," a well-known Linux operating system that he founded. Murdock also worked at the well-known company Sun Microsystems.
Docker CEO Ben Golub today paid tribute to Murdock's contributions to open source. "Debian was one of the first Linux distros to be forged" he said, "and it is widely regarded as a one of the most successful open-source projects ever launched."
"We consider ourselves lucky to have known Ian and worked with him. He amazed everyone whom he worked with for the depth of his thinking, passion and experience."
Follow Allum Bokhari @LibertarianBlue on Twitter, and download Milo Alert! for Android to be kept up to date on his latest articles.