Twitter's stock price fell again on Friday, closing at a price of $17.94 per share.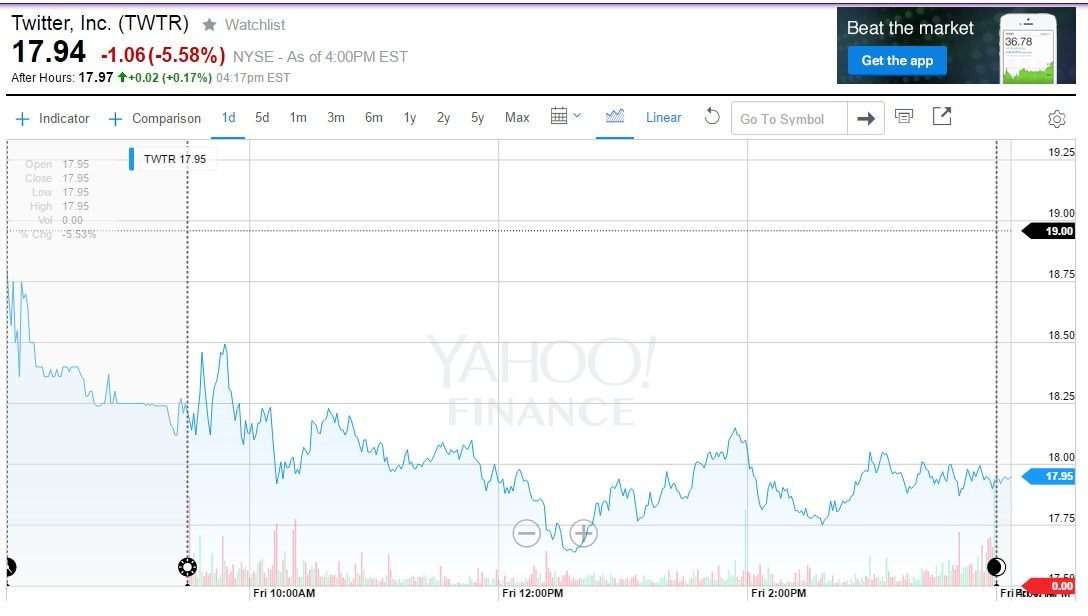 That's a drop of $1.06 and 5.58% over the previous day. More worrying for the social media company is the continued downward trend for the business's value, having dropped nearly 40% over the past three months.
As Breitbart Tech reported earlier in the week, Twitter has taken a public beating from the public and the media after unverifying Breitbart Tech co-editor Milo Yiannopoulos's account:
The media response was unanimous and deafening: CNN Money said the manoeuvre hadbackfired horribly. Yiannopoulos has acquired over 20,000 new followers since Twitter began to punish him for perceived infractions.

Twitter continues to plunge in popularity while banning, suspending and unverifying usersapparently merely for expressing conservative views, a view echoed not just by right-leaning outlets but also by The Week. The Wall Street Journal reported yesterday on Twitter's intransigence in explaining itself.