Online source code repository and team collaboration service GitHub has been under fire after an anti-white agenda was revealed within the company's "Social Impact Team."
According to Tech Insider's reveal on GitHub's current situation, CEO Chris Wanstrath is radically changing the company. The former flat structure that eliminated substantial hierarchy has been replaced with supervisors and middle managers, and the ability for employees to work remotely has been cut back in favour of mandatory office working environments. These changes have prompted many long-term employees to leave, with some reportedly being ousted if they cannot meet the new requirements.
GitHub's Social Impact Team, which is "in charge of figuring out how to use the product to tackle social issues" has also faced heavy criticism. Headed by diversity consultant Nicole Sanchez, the team's previous achievements include working with the White House to fit "low-income homes" with free Wi-Fi around the country, but the team is now focused on diversifying the company's workforce.
"It is very hard to even interview people who are 'white,'" claimed an anonymous GitHub employee speaking to Tech Insider. It's a claim that seems shocking but should come as no surprise considering Sanchez's previous outspoken statements on diversity.
In February 2015, Sanchez wrote an article for USA Today entitled "More white women does not equal tech diversity," and during a diversity training talk Sanchez even stated that technology was "not work for white folks to lead" and that "some of the biggest barriers to progress are white women."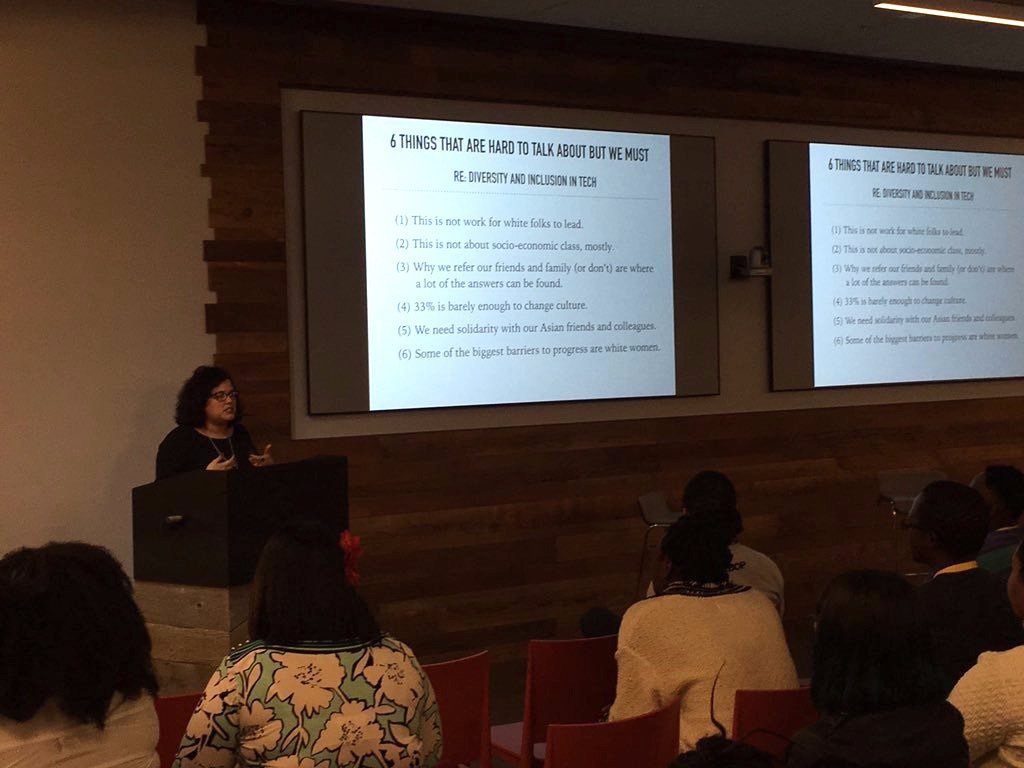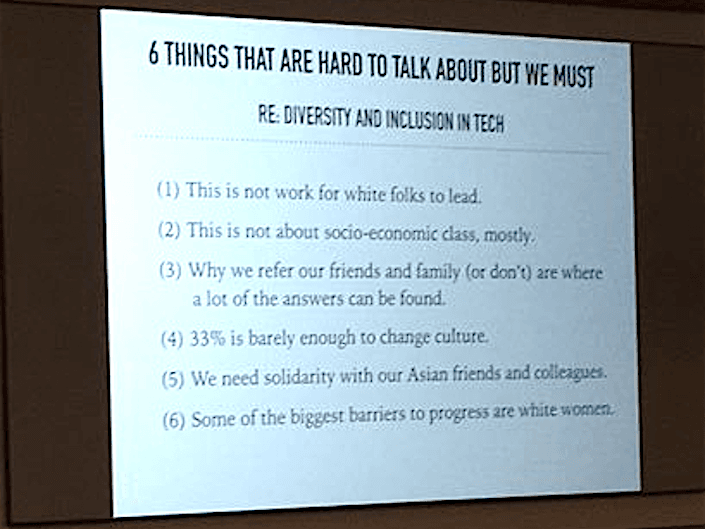 Danilo Campos, the technical director at GitHub's Social Impact Team, is also no stranger to controversial comments about race.
"Don't think we'll succeed teaching white, male middle managers empathy and compassion anytime soon. So let's limit their scope of damage," wrote Campos in one tweet.
don't think we'll succeed teaching white, male middle managers empathy and compassion anytime soon

so let's limit their scope of damage

— Frisco Uplink (@_danilo) January 22, 2016
Soon after the Tech Insider piece was published, Campos was quick to deny all allegations against him and the Social Impact Team.
"Don't believe EVERYTHING you read, but: I'm proud to be part of an expert team telling the truth on tech diversity," wrote Campos in another tweet featuring a link to the article. "All right, now I'm gonna get baked and watch the pilot of the West Wing because I am living my best life," he added a few hours later.
Campos wasn't the only employee to respond to the situation, with Sanchez making her Twitter account private; a tactic commonly used by figures of controversy in order to temporarily hide and delete statements which may be used against them.
Diversifying the workplace is not uncommon in today's technology landscape, with leading giants such as Twitter, Dropbox, and Yahoo engaging in a variety of diversity programmes, but GitHub seems to have taken the mantle for most racially controversial. Many users on social media, including regular users of GitHub, have expressed outrage.
https://twitter.com/Grummz/status/696176186490114048
It looks like @github has new rules for corporate diversity:
1) Diversity = not hiring white people
2) Discrimination = hiring white people

— Rev. Boof (@1LogicalMan) February 7, 2016
https://twitter.com/LouiseMensch/status/696180096865071104
GitHub has not yet publicly responded to the situation.
Charlie Nash is a libertarian writer, memeologist, and child prodigy. When he is not writing, he can usually be found chilling at the Korova Milk Bar, mingling with the infamous. You can follow him on Twitter at @MrNashington.