WatchMojo, a popular YouTube channel that became known for its top-ten lists, was temporarily suspended from YouTube on Monday.
Attempting to visit the YouTube channel brought users to a page with a red banner proclaiming: "This account has been terminated due to multiple or severe violations of YouTube's policy against spam, deceptive practices and misleading content or other Terms of Service violations."

Attempting to watch videos which were posted by the channel returned users with a message declaring: "This video is no longer available because the YouTube account associated with this video has been closed."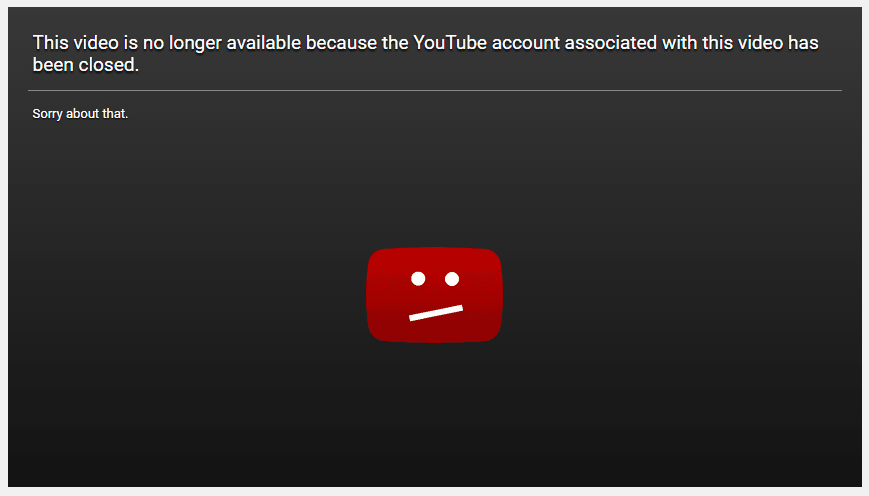 In a statement on Twitter, WatchMojo claimed that the suspension was a "glitch," adding that they were in "communication with YouTube" to get the channel back online.
No idea what happened to our YouTube channel. Believe it's a glitch; speaking to YouTube overlords as we speak. Stand by!

— watchmojo (@WatchMojo) January 23, 2017
Our channel is unavailable at the moment due to a technical glitch, we are in communication with YouTube and they are investigating.

— watchmojo (@WatchMojo) January 23, 2017
Ok, a handful of other channels are down, too. Working with YouTube as we speak. Stay tuned.

— watchmojo (@WatchMojo) January 23, 2017
Before suspension, WatchMojo had nearly 14 million subscribers, making it the 40th most subscribed and 25th most viewed YouTube channel, according to Social Blade.
WatchMojo was reinstated by YouTube shortly after.