Supporters of President Trump have helped raise nearly $24,000 for a limo owned by a Muslim immigrant after it was set on fire and destroyed by left-wing protesters during the inauguration riots.
The GoFundMe page for Nationwide Chauffeured Limo Service recently reached just under $24,000 in donations, most of which have come from conservatives and other limo service workers, after one of the company's limos was attacked by a mob of protesters and completely damaged on inauguration day.
The limo, which was owned by Muslim immigrant Muhammad Ashraf, was attacked with bricks and rocks after dropping off a customer, before the vehicle was completely torched– leaving the driver with minor injuries.
"Protesters don't understand that they are putting innocent people out of business with their actions. I hope you get enough here to replace your limo so that you can continue your small business," commented one user who donated $25, before tagging Trump's signature slogan "#MAGA."
"Showing the Left what tolerance looks like," commented another with his $25 donation, while one $50 donation was signed "From a Trump Supporter."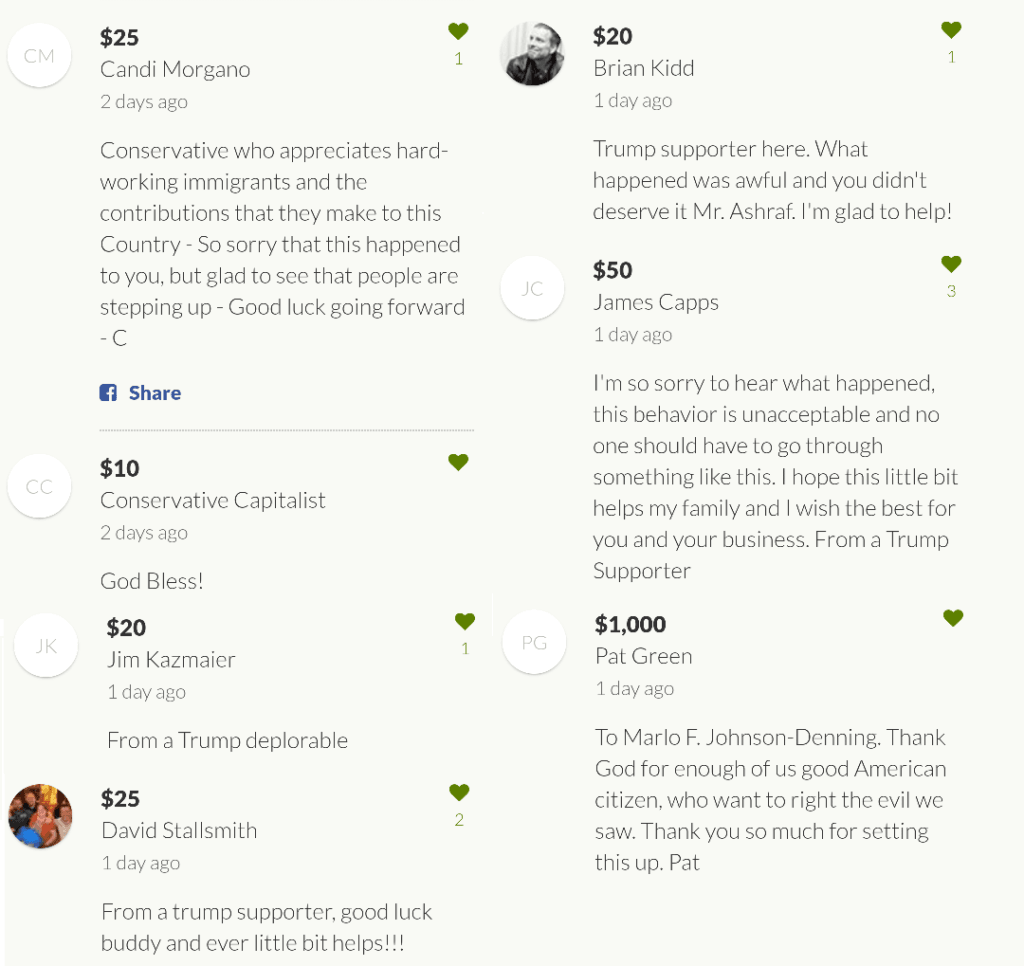 Ashraf, who did not support President Trump during the election, expressed disappointed in the protesters who torched his limousine.
"I did not agree with many of the things he said, but that still does not give me the right to go and affect someone's livelihood," he said. "I really don't think we need to take this [violent] route."
Though nearly $24,000 has been raised, the damage to Ashraf's vehicle is reported to cost around $70,000, which does not include the medical expenses and commission for the driver who was attacked.
Charlie Nash is a reporter for Breitbart Tech. You can follow him on Twitter @MrNashington or like his page at Facebook.