Under pressure from the mainstream media, YouTube is censoring videos attacking the credibility of anti-gun Parkland students. They say they're only going after so-called "conspiracy theories" — but now they're censoring criticism of CNN too.
Conservative YouTube creator and Berkeley student Ashton Whitty had her video, which criticized CNN and analyzed a clip from Tucker Carlson Tonight, removed from the platform after YouTube accused her of "bullying," engaging in "personal attacks," and "harassment," despite the fact she rejected theories that the Parkland students-turned-media personalities were "crisis actors." The video was eventually reinstated – two days later, when the news cycle had moved on.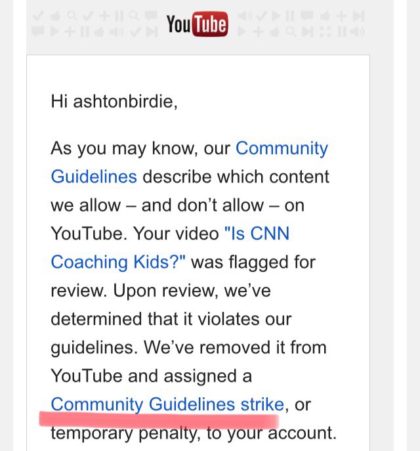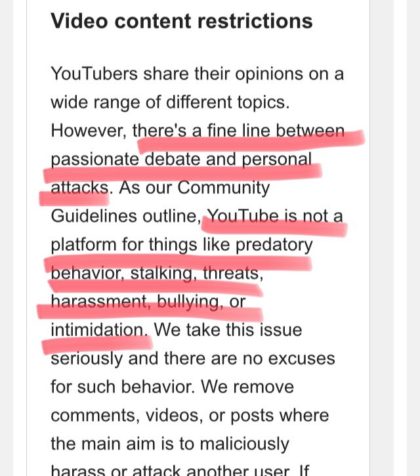 "After Tucker Carlson's interview with the boy who was asked to read a script for CNN, I made a YouTube video with the interview and my own commentary. Nothing in the video was rude or considered threatening," explained Whitty, referencing a Parkland shooting survivor who claimed he was made to read off of a script on CNN.
"However, YouTube took my video down and gave me my first strike. In an email they sent me, they claimed I was bullying," she continued. "All I offered was commentary, no different than other reporter. Again this was not a flag for using an interview from Fox News or a copyright flag, this was a flag for 'bullying.' They are claiming I am bullying CNN."
Whitty's full video was reuploaded to Vimeo and can be viewed below.
https://vimeo.com/257553320
"Because platforms like Google, Youtube, Facebook, and Twitter are such large platforms, they have taken over the internet and this very dangerous," said Whitty. "They are censoring those with a different perspective and anyone who shares what the mainstream media won't. They are disturbing the domestic tranquility by censoring viable and factual information that should be shared to the public. If this information was actually false and just some sort of trolling and wasn't actually valuable or true, they wouldn't work so hard to censor it."
YouTube has also targeted the channel InfoWars, the site run by radio host Alex Jones. As a candidate, Donald Trump was interviewed by Jones on his radio show, and Jones remained a supporter of the President throughout the campaign. 
https://www.youtube.com/watch?v=FJqLAleEnKw
InfoWars' YouTube channel, which has more than 2 million subscribers, has now been blocked for two weeks over accusations that it posted "conspiracy theories" about Parkland. If it receives one more strike within three months, the channel will be permanently banned.
Lucian Wintrich of the Gateway Pundit says he has also been locked out of his YouTube account. Wintrich says the lockout occurred after he posted a video entitled "David Hogg Can't Remember His Lines." According to Wintrich, the YouTube video contained no commentary from him – it was simply a re-upload of the widely-shared video of Hogg's interview with local media, in which he appears to receive encouragement from off-camera. The Gateway Pundit's video has been re-uploaded to alternate platforms.
Google's press team did not return a request for comment.
You can follow Allum Bokhari on Twitter, Gab.ai and add him on Facebook. Email tips and suggestions to allumbokhari@protonmail.com. Charlie Nash is a reporter for Breitbart Tech. You can follow him on Twitter @MrNashington, or like his page at Facebook.