Twitter allowed a tweet from the account of Occupy Wall Street NYC advocating the murder of Immigration and Customs Enforcement (ICE) agents to remain on the platform for over 20 hours, only deleting the tweet after Breitbart News reached out for comment.
The image, entitled "What To Do If You Encounter An ICE Agent"  advocated stabbing the agent, and ripping out his "still beating heart."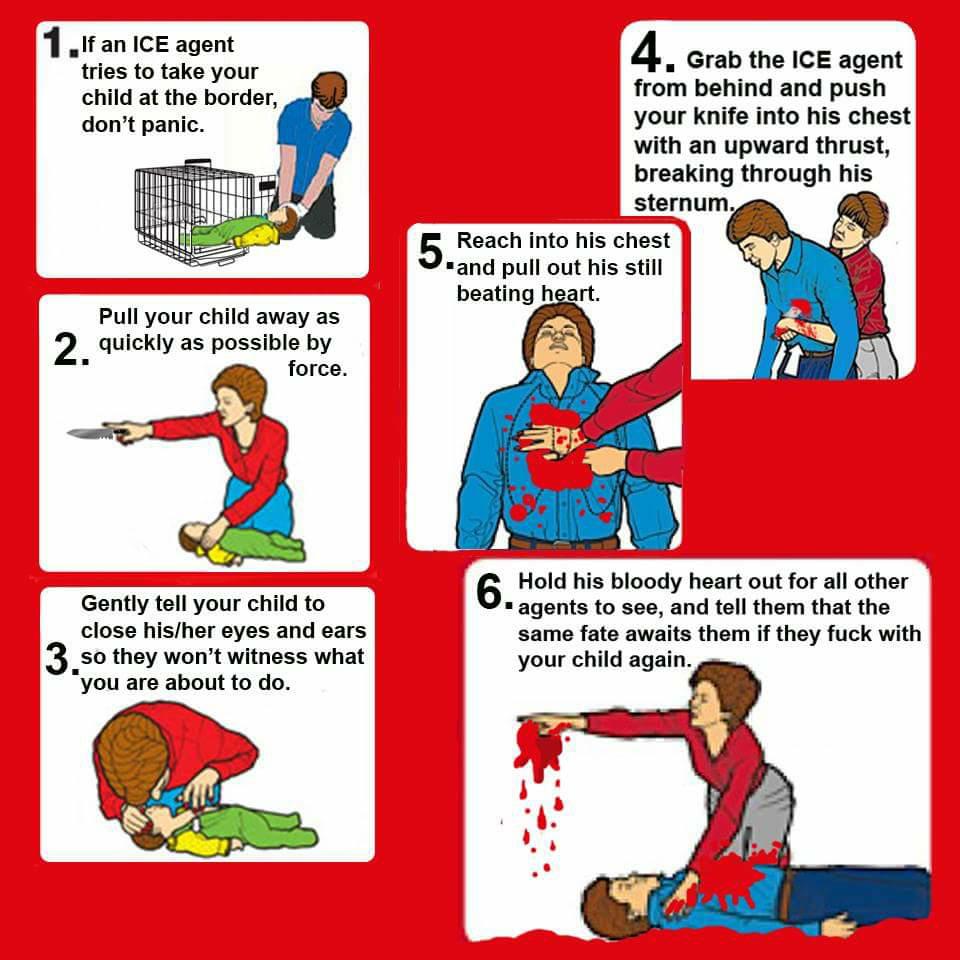 Twitter removed the tweet after Breitbart News reached out to the company's press team for comment. A company spokeswoman said it is against the platform's rules to make "specific threats of violence or wish for the serious physical harm, death, or disease of an individual or group of people."
Looking at the time-gap between the earliest and latest archives of the tweet reveals that it was allowed to remain on the platform for over 20 hours before the company took it down. The account of Occupy Wall Street NYC does not appear to have been sanctioned and continues to tweet as normal.
Left-wing activists and celebrities are currently using Twitter to spread the personal information of ICE employees, a practice known as "doxing", and are encouraging their followers to harass the children of ICE agents at school.
https://twitter.com/iamfonda/status/1009304641090154499
I scraped LinkedIn for people that work for ICE: https://t.co/MJuuyMeAal

— Sam Lavigne (@sam_lavigne) June 19, 2018
Breitbart News has asked Twitter if the posts above are violations of their rules. This piece will be updated if Twitter responds.
Twitter recently admitted that it artificially limits the visibility of some accounts on its platform, without notifying the users of said accounts, a practice known as "shadowbanning". Conservatives and critics of progressivism are still routinely kicked off the platform, often for no other reason that presenting facts and political arguments, while left-wing accounts (like Occupy Wall Street NYC) are regularly allowed to flout the platform's rules.
In March, Twitter failed to respond as the daughters of Islam critic Pamela Geller were bombarded with abuse on the platform. Many of the abusive tweets remain published on the site, with the users responsible for them unbanned and unsanctioned.
Allum Bokhari is the senior technology correspondent at Breitbart News. You can follow him on Twitter, Gab.ai and add him on Facebook. Email tips and suggestions to allumbokhari@protonmail.com