The Texas Legislature will consider a bill this session to scale back on high school football playoffs after a Houston area team made the playoffs this year with a perfect 10-0 season, ten losses and zero wins that is. This happened because the current playoff system allows each district to submit four teams. Often some of the teams making the playoffs have less than stellar records and one Texas State Senator wants to fix that.
State Senator Charles Perry (R-Lubbock), a former high school football player, introduced a bill, SB 237, on Thursday to alter the high school football playoff schedule by limiting the number of playoff teams to two per district. The current limit is four teams per district. The move by Perry comes after this season's Scarborough Spartans advanced to the playoffs without winning a single game. Scarborough is in a district with only four teams because of other school closures in the district.
"Current UIL rules allow 50%-74% of football teams to make the playoffs," said Senator Perry said in a press release obtained by Breitbart Texas. "We have truly watered down competition to the point that 0-10 and 1-9 teams are able to make the playoffs in some districts."
Perry wants to change the current system because of the cost of the playoffs to schools that clearly have no chance of moving forward and because it lessens the values of excellence in performance athletic competition is supposed to build in young people.
"I have fond memories of playing high school football. My coaches served as role models, teaching me valuable life lessons and instilling in me a desire to succeed," Perry added. "It is my hope that this bill will help us celebrate triumph, give school districts more flexibility with their budgets and reduce the burden on families during the holiday season."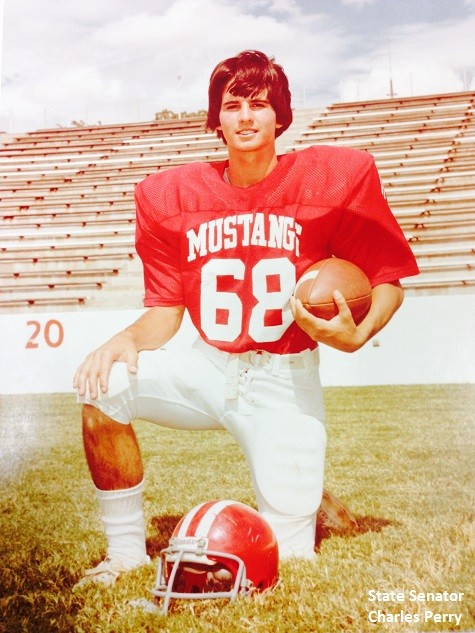 Currently 56 percent of the Texas high school football teams made it to the playoffs. Under the revised bill, that number would be reduced to 32 percent. That takes the number of teams spending the extra funds for unnecessary playoff games from 377 to 384. Perry said that some of the schools in his district are spending up to $8,000 per playoff game. That does not include the additional costs of sending the band, cheerleaders and other support organizations on each trip.
The current system "not only devalues the hard work of the first and second place teams in a district, but it costs our school districts thousands of dollars that could be spent in the classroom," Perry explained. He said the costs are especially high in rural areas where teams often must travel great distances for playoff games.
This bill would only effect traditional sports teams like football, baseball, basketball and volleyball.
As for the Scarborough Spartans, they completed their perfect losing season by losing to the West Orange Stark Mustangs by the score of 64-0. This marks the 58th consecutive loss for the Spartans.
"It's kind of surreal," Spartans' Coach Jayson Merren said. "I'm not sitting here diagramming plays. I'm just sitting here watching the game."
Unless this bill passes, the Spartans will be back in the playoffs again next season when they may well be working on their 6th consecutive winless season.
Bob Price is a senior political news contributor for Breitbart Texas and a member of the original Breitbart Texas team. Follow him on Twitter @BobPriceBBTX.