McALLEN, Texas—Federal agents arrested a Texas truck driver for human smuggling. The driver was headed to pick up a load of watermelons after they found twenty illegal immigrants hiding in the trailer.
Court records obtained by Breitbart Texas revealed that Jose Ramon Sanchez drove his trailer to the Falfurrias inspection station about 80 miles north of the Texas-Mexico border. At that station, a border patrol agent asked him if he had any cargo in the truck and Sanchez said he didn't; however a police dog alerted agents to something in the trailer.
The agents found 20 illegal immigrants hiding inside. Court records show that the truck had a refrigeration unit running and the temperature stood at 68 degrees. Initially, Sanchez told the agents that he was on his way to Dilley to pick up a load of watermelons and had stopped at a truck stop in Edinburg and that is likely where the illegal immigrants got on board.
One of the immigrants told agents a story contracting his. Sanchez then agreed to tell agents with Homeland Security Investigations that a man named Victor had hired him to deliver a load of immigrants in exchange for $20,000.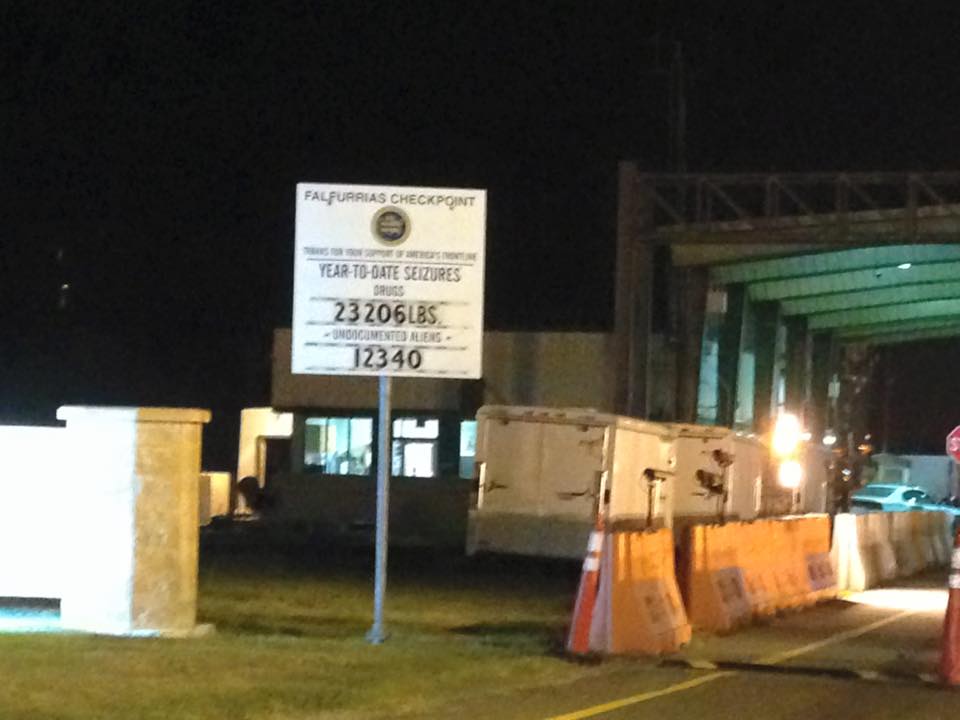 A sign posted outside the Falfurrias checkpoint reports that 12,340 illegal immigrants had been captured in Brooks County since the beginning of the year. The photo above comes from the Border Brotherhood of Texas Facebook page. This is a group of volunteer police officers who work as non-paid reserve deputies in Brooks County. This number is less than half the number that was reported about the same time last year. The July, 2014 number was 25.594.
20 illegal immigrants in truck
Ildefonso Ortiz is an award winning journalist with Breitbart Texas you can follow him on Twitter and on Facebook.