McALLEN, Texas—Authorities on the Texas border continue to see smuggling attempts by criminals trying to get drugs into the U.S. and the profit of narcotics sales into Mexico.
This week, U.S. Border Patrol agents from the Rio Grande City station ended up unknowingly finding a large marijuana stash, information provided to Breitbart Texas by the U.S. Border Patrol revealed.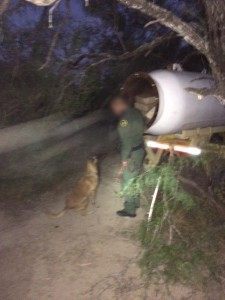 The agents had been following footprints that appeared to belong to a group of illegal immigrants who had just crossed illegally into the U.S. as they made their way north.
As the agents followed the trail they came upon a metal tanker that had been filled with close to 1,200 pounds of marijuana. Border Patrol officials placed an approximate street value of $1 million on that particular seizure.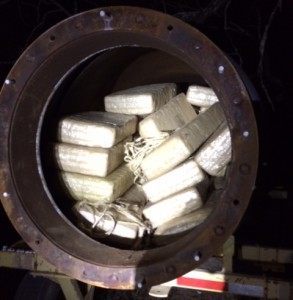 That seizure comes just one day after U.S. Customs and Border Protection Officers in Brownsville caught a cocaine smuggling attempt through an international bridge, information provided to Breitbart Texas by CBP revealed.
The seizure took place when a 23-year-old man from Cuernavaca Morelos in Mexico drove a 2015 Dodge Ram Adventure to the checkpoint booth at Gateway International Bridge. The officer at the booth sent the vehicle to a secondary inspection station where authorities ended up finding 11 bundles of cocaine hidden inside the vehicle.
The cocaine in that seizure ended up having an approximate weight of 24.5 pounds and a street value of about $187,000.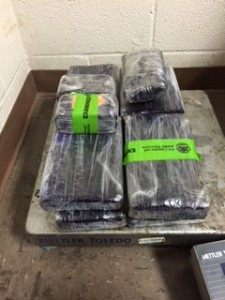 Just last week, CBP officers also in Brownsville ended up seizing $48,995 in bulk cash that smugglers tried to get into Mexico.
In that seizure, a 26-year-old man from Matamoros, Tamaulipas drove a 1994 Chevy van when authorities stopped him at the Brownsville Matamoros for a south-bound inspection, information provided to Breitbart Texas by CBP revealed.
A closer inspection of that vehicle resulted in CBP officers finding seven cash bundles throughout the van.
Ildefonso Ortiz is an award winning journalist with Breitbart Texas. You can follow him on Twitter and on Facebook.