Breitbart Texas traveled to the Mexican border cities of Reynosa and Matamoros to recruit citizen journalists willing to risk their lives and expose the cartels silencing their communities.  The writers would face certain death at the hands of the Gulf Cartel if a pseudonym were not used. Breitbart Texas' Cartel Chronicles are published in both English and in their original Spanish. This article was written by Reynosa's "AC Del Angel."
REYNOSA, Tamaulipas — Less than two days after Breitbart Texas reported on the Gulf Cartel talking about possibly using car bombs near the Texas border, the crime syndicate has responded claiming they are not behind kidnappings, extortions, or car bombs. Breitbart Texas called the Mexican cartel "narco-terrorists" in a report. The cartel responded by asserting that they are drug dealers and not terrorists and they implied that the Mexican government leaked the recorded phone call to "electronic media" in an effort to smear them.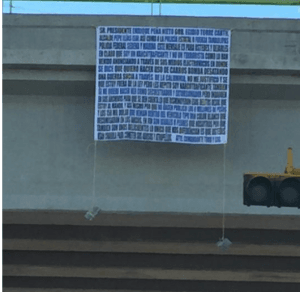 As previously reported this week, Breitbart Texas published a recorded telephone conversation between two Gulf Cartel commanders who spoke about using car bombs against Mexican authorities along the border. The recorded conversation had been leaked onto social media and was obtained by Breitbart Texas.
During the conversation, the two cartel commanders spoke about a third commander from Hidalgo Tamaulipas who has a long history of using car bombs to target authorities. Prior to publishing the audio and a story, Breitbart Texas consulted with U.S. law enforcement officials at the federal, state, and local level who confirmed that they were monitoring the situation.
In that story, Breitbart Texas listed 10 previous attacks with car bombs that had been carried out by Gulf Cartel members since 2010.
On Wednesday, residents in the border city of Reynosa reported seeing multiple banners hung throughout the city–which is the traditional manner in which the cartel gets messages across to residents of their territory. Those banners, which have already been taken down by Mexican authorities, were signed by the Gulf Cartel and Comandante Toro–Julian Loisa Salinas.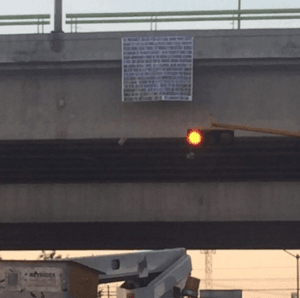 "I am a drug trafficker and not a terrorist," Loisa is quoted in the narco-banner which was addressed to Mexico's federal, state and local governments.
In the banner Loisa accused Mexican authorities of keeping $8 million Pesos and $150,000 that he claims had been inside a van that authorities had seized during a recent operation aimed at capturing him.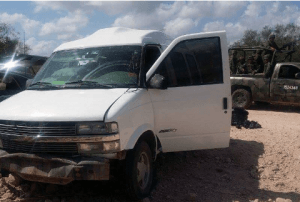 Loisa is the same Gulf Cartel boss who as Breitbart Texas reported, last May hung multiple banners across Reynosa claiming that the Gulf Cartel was not responsible for kidnappings, extortions and robberies in the city and encouraged the community to call authorities to report those criminal acts.
Below the full text of the banner:
"Mr. President Enrique Pena Nieto, Governor Egidio Torre Cantu, Mayor Pepe Elias Lear as well as State Police or Fuerza Tamaulipas, Federal Police, Mexican Army and Mexican Navy.
This message is for you to make it clear that I am a drug trafficker and not a terrorist as you have been claiming through slander on your electronic media where they say that I want to use car bombs to set off a dirty war.
I do not justify myself and I known that I am outside of the law but I repeat I am a drug trafficker. They also want to make me look like a kidnapper and extortioner but look into your files so you can see that those crimes have decreased since I took over. Also why don't you make it known about the $8 million pesos and $150,000 dollars that were inside the white van that you seized in Los Arcos. Anyways you are just like us or worse because you are also criminals but the only difference is that you use a badge to commit your crimes and abuses.
ATTE Comandante Toro and CDG"