Breitbart Texas traveled to the Mexican States of Tamaulipas and Coahuila to recruit citizen journalists willing to risk their lives and expose the cartels silencing their communities.  The writers would face certain death at the hands of the various cartels that operate in those areas including the Gulf Cartel and Los Zetas if a pseudonym were not used. Breitbart Texas' Cartel Chronicles are published in both English and in their original Spanish. This article was written by Coahuila's "JA Espinoza" from Matamoros. 
Mexican authorities arrested 19 members of a Gulf Cartel kidnapping cell that terrorized this border city by holding innocent civilians for ransom.
The arrest was announced through a news conference out of Mexico City where National Security Commissioner Renato Sales Heredia and the Tamaulipas Attorney General Ismael Quintanilla Acosta claimed that the arrests were made thanks to the number of citizens who have come forward and provided anonymous tips.
As reported by Breitbart Texas, this border city has been under siege by the Gulf Cartel as gunmen began kidnapping innocent people for ransom. Acting under orders of Odon Azua Cruces, also known as "Gordo Cherry," the gunmen have been sent out to kidnap or extort middle and upper class families who are not tied to the drug trade. The change in tactics created panic in this city.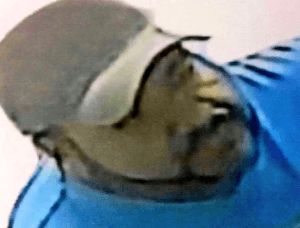 During the operation, which took place on Sunday in Matamoros but was announced two days later in Mexico City, Mexican federal police officers, were able to rescue three victims that had just been kidnapped.
The rescue came after Mexican Federal Police officers received information on Sunday about a house on the western side of the city in the Villa Espanola neighborhood that was being used to hide kidnapping victims.
When authorities went to check on the place they spotted several gunmen in the area. When they stormed the house they ended up arresting the 19 kidnappers who did not put up a fight.
Authorities were able to seize five machine guns, ammunition, communication equipment, drugs for personal use and four vehicles that had been used in the kidnappings.
The kidnappers were identified as 16 men, a woman and two underage teen males. The adult kidnappers were identified as José Iván Paz Castro, Felipe Ricardo del Ángel Ortega,  Héctor Raúl Aldana Estrada, Francisco Salvador Sánchez García, Carlos Adrián Reyes Ruiz., Héctor Jesús Lugo López, Irvin Alexis García Rodríguez,  Misael Pérez Aguirre, Fernando Guadalupe Alvarado Nava, Simón Silva Cruz,  Edgar Guadalupe Madrigal Martínez, Nicolás Hernández Salazar, Miguel Ángel Sánchez, Ramón Ezequiel González Aguillón, Reyes Montoya Posada,  José de León Martínez, and María de Jesús Ruiz Ortegón.
After their arrest, the kidnapping cell was flown to Mexico city to face federal charges.
The three first suspect have been identified as cell leaders that work for the leader of "the criminal group that operates in Matamoros", the official information revealed. The term criminal group is a word that has been coined up by the Mexican government to deflect attention form criminal syndicates like the Gulf Cartel or Los Zetas.