Breitbart Texas traveled to the Mexican States of Tamaulipas and Coahuila to recruit citizen journalists willing to risk their lives and expose the cartels silencing their communities.  The writers would face certain death at the hands of the various cartels that operate in those areas including the Gulf Cartel and Los Zetas if a pseudonym were not used. Breitbart Texas' Cartel Chronicles are published in both English and in their original Spanish. This article was written by Reynosa's "AC n Del Angel".
REYNOSA, Tamaulipas — Mexican authorities arrested the ex-wife of the top regional leader for the Gulf Cartel on a drunken driving charge, however, rather than question her about her alleged money laundering activities or the whereabouts of her wanted ex-husband, Mexico's court system released her the day after her arrest.
The woman who authorities had in a jail cell for a few hours was 27-year-old Tania Garcia Hernandez, the former wife of Juan Manuel "Comandante Toro" Loisa Salinas. As previously reported by Breitbart Texas, Loisa Salinas is the leader of the Los Metros faction of the Gulf Cartel and has been the target of Mexican authorities who have singled him out not only for drug trafficking, but also in connection with kidnapping, extortion and other crimes.
On November 28, a convoy of Mexican soldiers pulled over a 2015 Escalade that Garcia Hernandez had been driving. The woman tried to bribe her way out of an arrest for drunken driving but was jailed for that and for the attempted bribe. The arrest was in fact reported by local media, however, the stories identified her as only a businesswoman and did not mention that she was the former wife of Comandante Toro and has a son with him.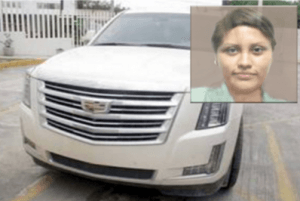 The following day, Garcia Hernandez was set free without Mexico's intelligence services acting on the arrest–even though in June she had been identified as Loisa's ex-wife and a close associate following a raid a on one of Toro's hideouts in the Jardines Coloniales neighborhood. During that raid, authorities found photographs, ID's, and a cartel ledger with the payroll that Loisa Salinas uses to keep his criminal organization operational.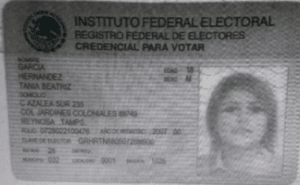 According to information leaked to Breitbart Texas by Mexican officials, Garcia is believed to use a series of currency exchange businesses, party halls, and clothing stores to launder money for her husband. The woman is also the one who allegedly gets luxury SUV's for her husband and moves bulk cash to help cover the payroll and bribes that the Gulf Cartel uses to operate in Reynosa. According to information provided by the authorities, the woman is believed to hide cartel vehicles at the party halls. The Gulf Cartel continues to have the support of corrupt Mexican law enforcement officials which provide a level of protection to the criminal organization.