Breitbart Texas traveled to the Mexican States of Tamaulipas and Coahuila to recruit citizen journalists willing to risk their lives and expose the cartels silencing their communities.  The writers would face certain death at the hands of the various cartels that operate in those areas including the Gulf Cartel and Los Zetas if a pseudonym were not used. Breitbart Texas' Cartel Chronicles are published in both English and in their original Spanish. This article was written by "JA Espinoza" from Matamoros. 
MATAMOROS, Tamaulipas — The cleanup of Gulf Cartel leaders in this border city continues by authorities. The structure of the criminal organization that operates on the northern side of Tamaulipas continues to lose key figures.
The recent arrest took place when police officers with Fuerza Tamaulipas arrested 35-year-old Leonel Hernandez Bautista who is accused of being the regional leader for the Gulf Cartel in the city of Valle Hermoso. Hernandez, also known as "Leo or Ciclon 2″, was arrested in Matamoros.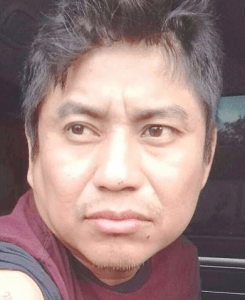 The arrest took place this week  at a stash house that Hernandez kept in this city, not far form the Texas border.
According to official information released by Tamaulipas state authorities, the operation that led to his capture took place in a quiet manner without the need for any violence or confrontations.
The operation was launched after a local resident submitted an anonymous tip placing the cartel boss at #37 Papantla Street in the Victoria neighborhood on the south side of this border city. The neighborhood is considered to be upper and upper middle class making the presence of disheveled cartel members very suspicious.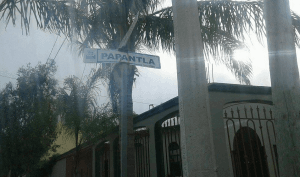 The state police officers from Fuerza Tamaulipas barged into the house and managed to arrest Hernandez and his henchmen Juan Jesus Garcia and Wendy Magaly Reyes Diaz. As part of the raid, authorities seized an SVU, a 9mm handgun, an automatic rifle, three loaded magazines for the rifles and three marijuana baggies. The seized items were turned over to federal authorities for further investigation and prosecution.