Breitbart Texas traveled to the Mexican States of Tamaulipas and Coahuila to recruit citizen journalists willing to risk their lives and expose the cartels silencing their communities.  The writers would face certain death at the hands of the various cartels that operate in those areas including the Gulf Cartel and Los Zetas if a pseudonym were not used. Breitbart Texas' Cartel Chronicles are published in both English and in their original Spanish. This article was written by Coahuila's "JM Martinez".
PIEDRAS NEGRAS, Coahuila — Authorities in this border state recently carried out a deployment of security forces in an attempt to curb an increase organized criminal activity from Los Zetas. Coahuila sits immediately south of the Texas of Eagle Pass and Del Rio.

The deployment kicked off at the beginning of the year in the border regions of the state as well as in the rural areas in an effort to disrupt the drug trafficking and human smuggling activities of Los Zetas drug cartel.
The Los Zetas cartel had been quiet in recent years, however, as reported by Breitbart Texas, in late December they made a scene by beheading three informants and leaving their bodies and heads around the city. Government officials tried to appease the public by making a public arrest, but hours later Los Zetas carried out a fourth gruesome execution–embarrassing state officials who had just claimed all was well. In addition to the four gruesome executions, Los Zetas were also responsible for a series of other shootings and murders in the area.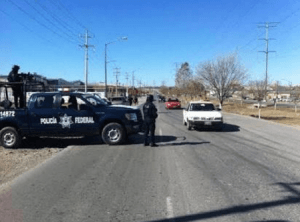 In regards to the recent deployment of security forces, Coahuila Secretary of State Victor Zamora said told local news outlets that the deployment included a contingent of more than 180 officers made up of municipal police forces, state police forces, Mexican marines, the Mexican army and the special police force known as GATES (Spanish acronym similar to SWAT). The deployment extended from the border areas to Ciudad Acuña, including the multiple rural roads around the municipality of Hidalgo.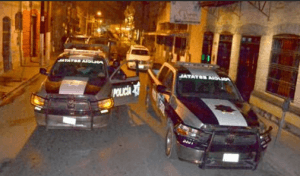 The deployment of forces has been active since the start of the year, however, authorities have not yet released official information as to the number of arrests or seizures.