Breitbart Texas traveled to the Mexican States of Tamaulipas and Coahuila to recruit citizen journalists willing to risk their lives and expose the cartels silencing their communities.  The writers would face certain death at the hands of the various cartels that operate in those areas including the Gulf Cartel and Los Zetas if a pseudonym were not used. Breitbart Texas' Cartel Chronicles are published in both English and in their original Spanish. This article was written by "AC Del Angel"  from Reynosa. 
The man described as the number two leader within the Gulf Cartel in the Mexican border city of Reynosa is now behind bars after Mexican authorities caught him at a race-track in Mexico City.
Mexican authorities arrested Cleofas Alberto "Wero Cleofas" Martinez Gutierrez on Sunday near a horse race track where Mexican federal police officers captured him. In his posession were two handguns and 600 grams of cocaine, Mexico's National Security Commission confirmed to Breitbart Texas.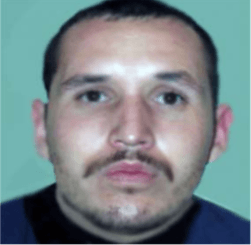 According to law enforcement sources who spoke with this outlet on condition of anonymity, Martinez was an avid fan of the soccer team Club America. The capo was in town to see the soccer match between America's Eagles and their rivals Guadalajara's Goats.
The arrest of the man known as Cleofas came almost at the same time that residents in this border city lived through a three hour shootout where 9 cartel gunmen died. Initially authorities reported that 10 gunmen had died. That shooting was tied to yet another failed effort by Mexican authorities to capture Martinez's boss Julian "Comandante Toro" Loisa Salinas.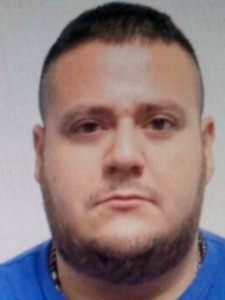 The raging violence comes just days after Mexico's top cop, Enrique Galindo Ceballos visited McAllen and spoke about the decrease in violent crime in Mexico.
Martinez had been the regional boss in the border city of Camargo. Loisa demoted Martinez sparking even more tension within the criminal organization. In addition to the tension with his boss, Martienz had an open rivalry with Roberto Saavedra Santana, a man better known as "Comandante Chiriquas." Santana is the current plaza boss in the border city of Miguel Aleman.
"Wero Cleofas" was born and raised in the Lopez Portillo neighborhood in this city. His grandfather was a famed drug trafficker in the 1980 who went by the name "Comandante Cleofas." According to neighbors, Martinez grew up in the streets washing windshields in street corners and at time carrying shopping bags for customers at local convenience stores.
Martinez was able to last long enough within the Gulf Cartel to rise to the level of commander where he earned a reputation for executing his friends in order to get ahead.