Breitbart Texas traveled to the Mexican States of Tamaulipas and Coahuila to recruit citizen journalists willing to risk their lives and expose the cartels silencing their communities.  The writers would face certain death at the hands of the various cartels that operate in those areas including the Gulf Cartel and Los Zetas if a pseudonym were not used. Breitbart Texas' Cartel Chronicles are published in both English and in their original Spanish. This article was written by "J. A. Espinoza" from Matamoros. 
MATAMOROS, Tamaulipas – Una vez más la lucha por el control de esta ciudad fronteriza ha resultado en un feroz choque que ha dado muerte a la figura líder del Cártel del Golfo en esta ciudad fronteriza, así como a otras figuras clave.
El martes por la noche, los residentes en el lado este de Matamoros reportaron haber visto grupos de hombres armados. Poco después de los sonidos de disparos se mantuvo. Al final del enfrentamiento, agentes de la ley y fuentes fuera de la ley afirmaron que el líder del Cártel del Golfo en Matamoros, Odón "Gordo Cherry's" Azúa Cruces junto con otro hombre conocido como "Gamma 10" habían muerto.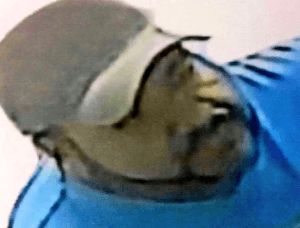 Fuentes externas de la ley consultadas por Breitbart Texas afirman que el enfrentamiento se produjo después de una reunión de los comandantes donde decidieron retirar a Azúa Cruces del liderazgo en Matamoros. Sin embargo, el jefe del cártel no estuvo de acuerdo con los términos y murió a manos de hombres armados de su propia ciudad conocidos como Los Ciclones, al parecer comandados por un hombre conocido como Comandante Fili.
Como informó anteriormente Breitbart Texas, Cherry's había atraído más atención sobre el Cártel del Golfo en Matamoros por un aumento sin precedentes de secuestros de víctimas inocentes. Empresarios legítimos, familias de ingresos medios y aún las élites políticas en esta ciudad se convirtieron en objetivos de secuestro y extorsión por parte de sicarios que buscan hacer ganancias rápidas.
Mientras que el hombre conocido como Fili es uno de los nombres que se mencionan como sucesor, otro nombre mencionado es "Comandante Cortez", que se cree que es Sergio Ortegón Silva quien hizo su nombre guiando al equipo de choque llamado Ceros.
Autoridades de Tamaulipas no proporcionaron ninguna información oficial sobre el tiroteo de la noche del martes, ya que no participaron en el enfrentamiento.
La mañana del miércoles, la morgue de Matamoros estaba vacía a pesar del tiroteo unas horas antes y de que las muertes fueran reportadas, lo que apunta a la posibilidad de que la organización criminal se quedó con los cuerpos. Fuentes policiales de Tamaulipas consultadas por Breitbart Texas afirmaron que la zona este de Matamoros, cerca de la escena del tiroteo, es una zona utilizada por el "Comandante Fili" como su "Cocina". El término es coloquialmente utilizado para describir a la incineradora de los cuerpos en tanques de 55 galones usando combustible, en una práctica conocida como "guiso".
Breitbart Texas informó previamente la muerte de Rogelio "El Kelín" González Pizaña, uno de los primeros miembros de Los Zetas cuando la temible organización criminal era todavía parte del Cártel del Golfo. Pizaña había sido liberado de la cárcel y había estado tratando de tomar el control de Matamoros. Su cuerpo nunca fue encontrado.