Breitbart Texas traveled to the Mexican States of Tamaulipas and Coahuila to recruit citizen journalists willing to risk their lives and expose the cartels silencing their communities.  The writers would face certain death at the hands of the various cartels that operate in those areas including the Gulf Cartel and Los Zetas if a pseudonym were not used. Breitbart Texas' Cartel Chronicles are published in both English and in their original Spanish. This article was written by  "J.A. Espinoza" from Matamoros. 
MATAMOROS, Tamaulipas — Mexican authorities arrested five men who had were driving two SUV's filled with weapons and tactical gear as they headed from a southern part of Mexico to this border city. Two of the men had forged documents that claimed they were members of the Mexican military.
The seizure took place on Friday in the Mexican state of Tabasco when Mexican soldiers at a checkpoint near the border with the neighboring state of Veracruz stopped their vehicle. That is when they began to check two white Chevrolet Tahoe's that the five men had been riding in.
During that inspection, the soldiers were drawn to one of the SUV's which was a 2016 model that had armor plating.
Inside the SUV, authorities found multiple AR-15 rifles, several 9mm handguns, and dozens of loaded ammunition magazines. Along with the weapons, authorities also found high end body armor, tactical helmets, flashlights, tactical clothing, and boots as well as other gear not commonly found in Mexico.
Two of the men in the SUV's tried to show military credentials to at the checkpoint, but according to government officials they were not real. The two would be soldiers were identified as Jose Leon Delgadillo and Javier Leon Delgadillo, two brothers from Matamoros.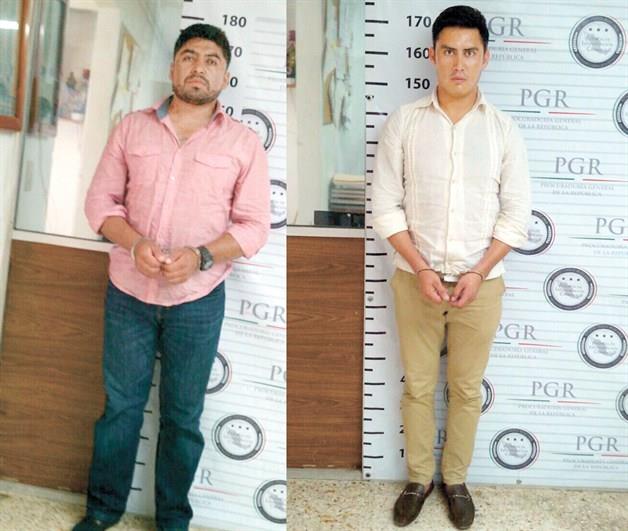 Authorities also arrested the three other men from Matamoros who they identified as Victor Manuel Lucas Rodriguez, Marcos Vasquez Ramirez and Jose Manuel Romero Aguilar.
After the arrest, the Mexican soldiers turned the case over to federal investigators with Mexico's Attorney General's Office for prosecution.
The seizure of weapons headed north are rarely reported since most weapon seizures associated with the Gulf Cartel in Matamoros are believed to take place with rifles and ammunition heading into Mexico from Texas.