Breitbart Texas traveled to the Mexican States of Tamaulipas and Coahuila to recruit citizen journalists willing to risk their lives and expose the cartels silencing their communities.  The writers would face certain death at the hands of the various cartels that operate in those areas including the Gulf Cartel and Los Zetas if a pseudonym were not used. Breitbart Texas' Cartel Chronicles are published in both English and in their original Spanish. This article was written by "J.A. Espinoza" from Matamoros. 
MATAMOROS, Tamaulipas — Citizens are crying foul at the recent mayoral elections in this border city. Voters are claiming that Mexican politicians used their network of associates to rig the elections in favor of the country's ruling party.
Known as the Revolutionary Institutional Party or PRI, the party has been plagued by corruption and human rights scandals at the national level. It is the same party that current president Enrique Peña Nieto belongs to as well.
During Sunday's selection for governor, mayors and congress, the party took a hard hit as an unprecedented number of voters took to the polls to root out the PRI. Two former Tamaulipas governors, one former mayor, and a number of other politicians, all from the PRI, have been criminally charged of have had assets seized in the U.S. in connection with money laundering and ties to organized crime.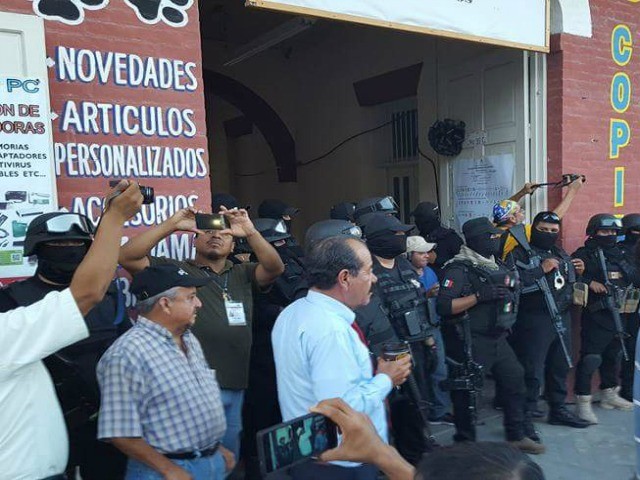 Opposition parties won the governor's race and most of the key mayoral races except three (Matamoros, Ciudad Victoria, and Tampico), where the runner ups are disputing the close results accusing the PRI of having rigged the electoral process. During Sunday's process, social media was abuzz with allegations, photos and videos that appeared to show vote buying and rigging of ballot boxes.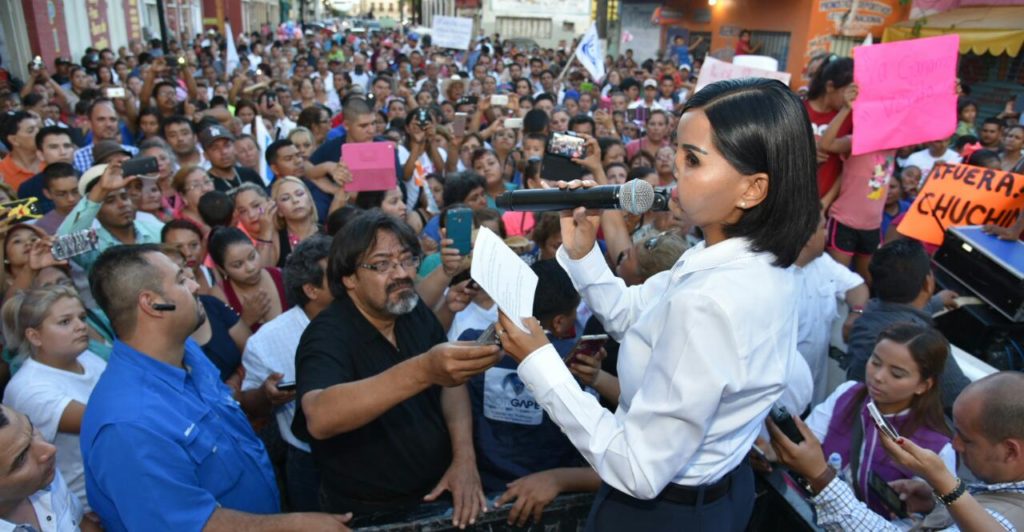 The discontent in Matamoros sent hundreds of people to the streets. They gathered outside of the city's main plaza before heading over to the electoral office where they called out the irregularities that gave the victory to PRI candidate Jesus "Chuchin" de la Garza Dias. Veronica Salazar, the candidate for the National Action Party, and Jesus Roberto Guerra, an independent candidate, joined forces during the protest and demanded a re-count. Since the politicians have officially filed their disapproval of the results, it remains unclear when the vote recount will take place.