MATAMOROS , Tamaulipas — Gunmen trying to flee from authorities crashed into a public transportation van and injured three innocent passengers. Unofficial accounts point to two gunmen dying in the crash as well. The gun battle and crash took place just miles south from the Texas border.
The high speed pursuit began when a group of cartel gunmen tried to ambush a convoy of federal police forces that had been patrolling the city. The police officers fought off the attack and began to chase the fleeing gunmen. The gunmen were fleeing in two separate vehicles that crashed into the public transportation van. Authorities managed to arrest two gunmen and seized various weapons.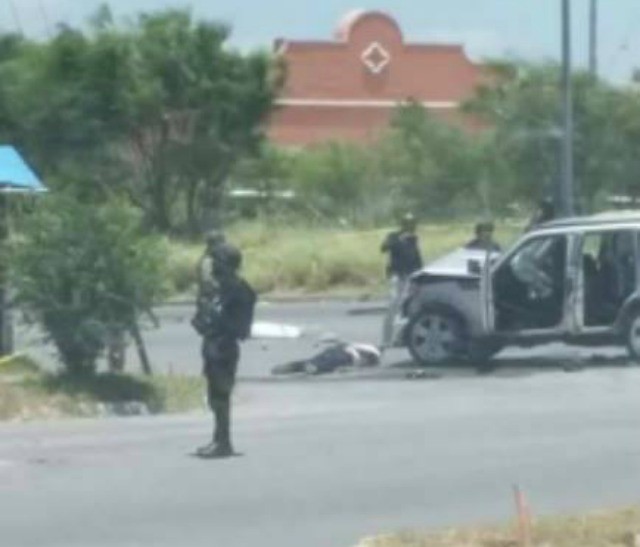 The three car pile-up took place shortly after 1 p.m. on Monday near the Aquario neighborhood on the city's southern side, information provided to Breitbart Texas by the Tamaulipas government revealed. The passenger van was struck by a light colored Dodge Nitro and a light colored Jeep Liberty that the gunmen had been riding in at the moment of the crash. Three passengers were injured, but have since been listed as being in stable condition and are expected to recover.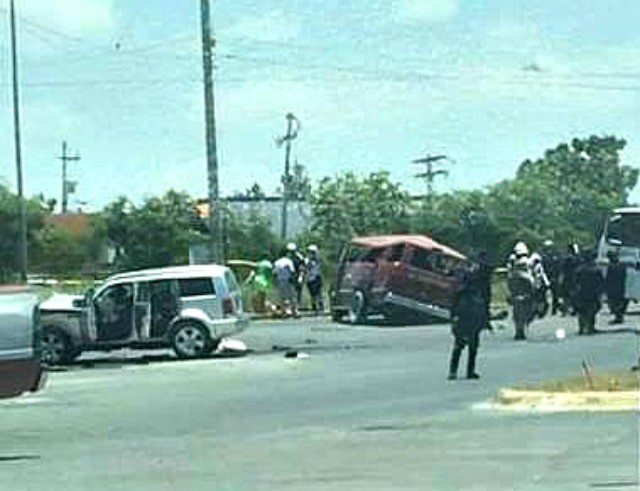 According to authorities, two gunmen identified as 21-year-old Victor Jesus Hernandez and 19-year-old Carlos Alberto Martinez were arrested at the scene of the crash. The two men and other gunmen had been riding in the light colored Jeep liberty. That vehicle rolled over after colliding with the van. The gunmen in the other vehicle managed to run away after their vehicle also crashed with the van. Unofficial accounts from eyewitnesses point to two other gunmen dying at the scene of the crash. Mexican authorities did not provide information about those casualties.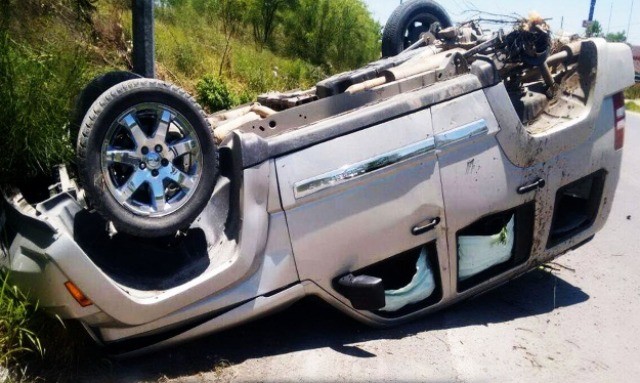 In the seized vehicles authorities found three illegal assault rifles, two radios and other tactical equipment. The vehicles and the seized items were taken to the local headquarters of Mexico's Attorney General's Office (PGR).
Editor's Note: Breitbart Texas traveled to the Mexican States of Tamaulipas, Nuevo Leon and Coahuila to recruit citizen journalists willing to risk their lives and expose the cartels silencing their communities.  The writers would face certain death at the hands of the various cartels that operate in those areas including the Gulf Cartel and Los Zetas if a pseudonym were not used. Breitbart Texas' Cartel Chronicles are published in both English and in their original Spanish. This article was written by "J.A. Espinoza" from Matamoros