NUEVO LAREDO, Tamaulipas — Gunmen with the Los Zetas cartel have issued a warning to the general public telling them to avoid staying out late and going to nightclubs as violence threatens to take over the border city.
In the most recent series of banners and social media messages, one of the cartel factions warns residents in Nuevo Laredo and in Ciudad Victoria to avoid going to nightclubs or staying out late since those establishments will be targeted. The group also claims that vehicles driving around after midnight will be considered fair game.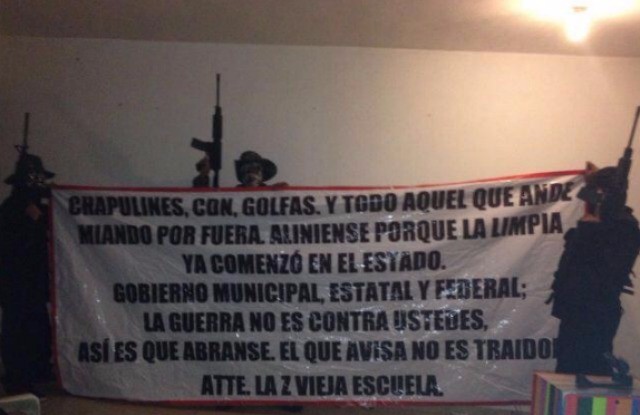 Nuevo Laredo is just south of the Texas city of Laredo, an area that has been of keen interest to Breitbart Texas. The area is one of the main drug and human smuggling corridors used by Los Zetas mainly because of the lack of a border fence or border security in the area. Smugglers are able to wade across the river and immediately get lost in the downtown traffic, or in the various neighborhoods that make up Laredo. Local law enforcement has continually tried to suppress the use of the word Zetas when speaking about drug trafficking or cross-border crimes.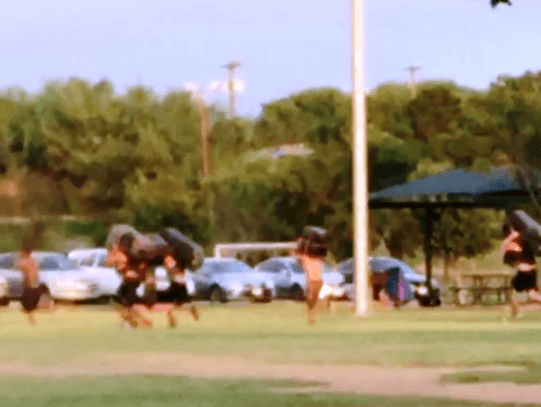 As Breitbart Texas has been reporting for more than eight months, the CDN has been at war with the rival faction known as Vieja Escuela Z. That group is made up of old Zeta commanders that are not loyal to the Treviño faction. Since the war began, the fighting has resulted in daily kidnappings, shooting, drive by shootouts, beheadings, dismemberments and other gory executions.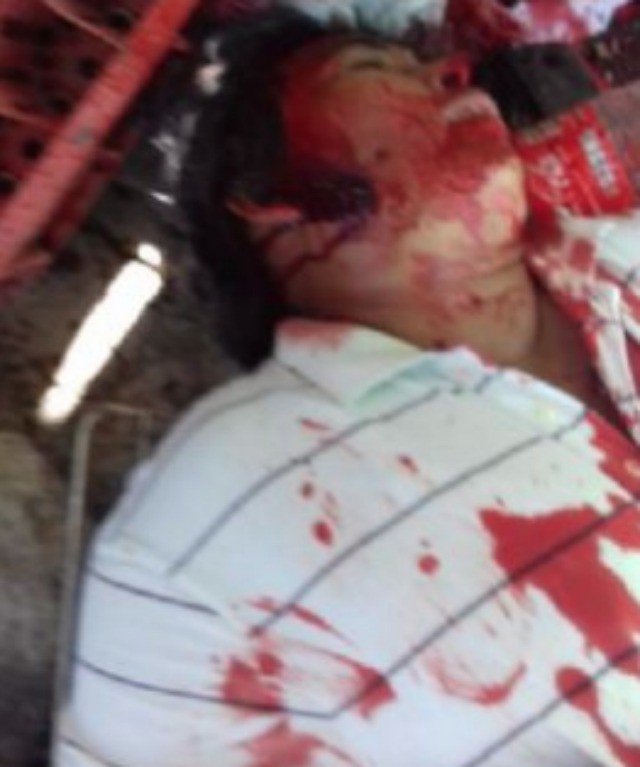 As the two factions continue their fierce fighting, gunmen from the two groups have taken to social media to deliver threats to each other. The short, poorly written messages are often filled with insults and vulgar language. As part of the threats, the Vieja Escuela faction has ordered that the relatives of the CDN leadership leave Ciudad Victoria or face sure death.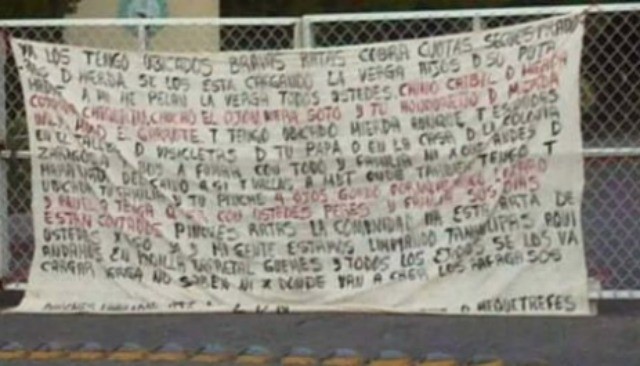 In one of the banners, the Grupo Bravo warns police forces at the state and federal level to stay out of the conflict called "limpia" or cleanup. This week, both factions have continued to carry out their attacks on businesses and associates of the other group in both Ciudad Victoria and Nuevo Laredo.
Editor's Note: Breitbart Texas traveled to the Mexican States of Tamaulipas, Nuevo Leon and Coahuila to recruit citizen journalists willing to risk their lives and expose the cartels silencing their communities.  The writers would face certain death at the hands of the various cartels that operate in those areas including the Gulf Cartel and Los Zetas if a pseudonym were not used. Breitbart Texas' Cartel Chronicles are published in both English and in their original Spanish. This article was written by "M.A. Navarro" from Ciudad Victoria and Breitbart Texas' Ildefonso Ortiz.