U.S. Border Patrol agents from the Rio Grande Valley Sector raided a human smuggling stash house in Edinburg, Texas and captured 35 illegal immigrants.
The Border Patrol agents learned about the presence of the stash house after a traffic stop. A man, who later admitted to being a "caretaker" for the house let the agents know about the operation, information provided to Breitbart Texas by Border Patrol Public Information Officer Marlene Castro revealed.
The agents obtained permission to search the home from the driver of the vehicle. They traveled to the home and entered the premises. Upon entering the property the agents discovered 34 illegal alien adults and one juvenile.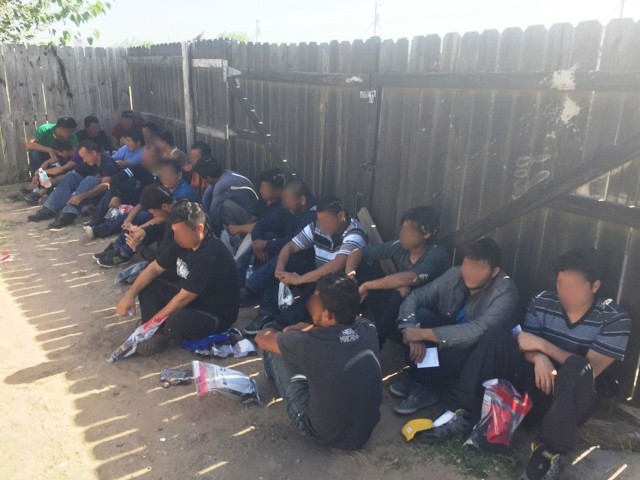 The illegal aliens were reported to be from Mexico, El Salvador, Guatemala, and Honduras. The Mexican national found in the home has been referred for prosecution, but it was not made clear what charges were being sought.
The other illegal immigrants were taken to the McAllen Border Patrol Station where they are scheduled to be processed.
While information was not disclosed about the gender of the illegal immigrants, photographs from the scene provided to Breitbart Texas appear show at least one or two females.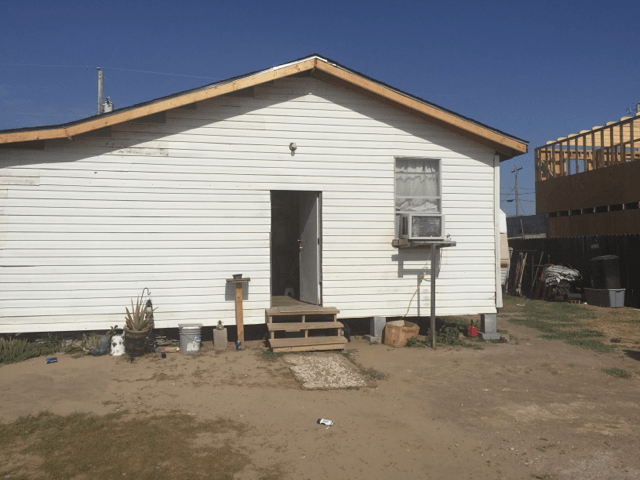 Illegal immigrants held in stash houses are often the recipients of abuse – especially the women. Breitbart Texas reported in April about the dangers these victims of human smuggling endure. Women are often raped repeatedly. Men and women both face being beaten and held for additional ransom before being allowed to carry on their journey.
The illegal immigrants are warehoused in these stash houses, oftentimes in inhumane conditions. In this case, the nearly three dozen people were crammed into a tiny house built for a small family.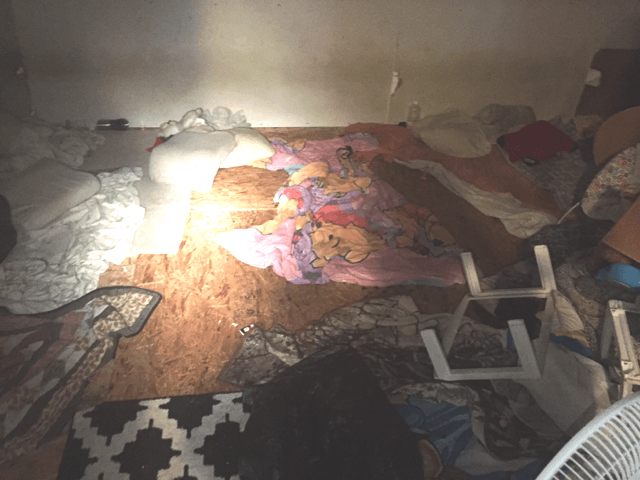 The next step after stash houses in the Rio Grande Valley region is for the immigrants to be smuggled past Border Patrol checkpoints in Brooks and Kenedy Counties. Here, they face additional risk of injury or death as they march around the checkpoints with little or no water.
The bodies of two more illegal aliens were found in South Texas on Friday. Nearly 30 bodies have been found this year in Brooks County alone. Brooks County is located about 80 miles north of the Texas/Mexico border.
"These human smugglers are heartless," Brooks County Sheriff-Elect Benny Martinez told Breitbart Texas during an interview in June. "They take money from these immigrants and then abandon them if they get injured or can't keep up. It is very dangerous out there and people often die as a result."
All photos courtesy of the U.S. Border Patrol office in McAllen, Texas.
Bob Price serves as associate editor and senior political news contributor for Breitbart Texas. He is a founding member of the Breitbart Texas team. Follow him on Twitter @BobPriceBBTX.