GREGORY, Texas — A local teen is facing a series of state felony charges that stemmed from using counterfeit money to bond out of jail on a lesser charge.
Last week, members of the U.S. Marshal's Service Gulf Cast Violent Offender Fugitive Task Force arrested 19-year-old Richard Rodriguez on a various indictments out of San Patricio County, information provided to Breitbart Texas by the U.S. Marshal's revealed.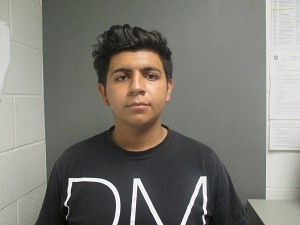 The state charges against Rodriguez include forgery of financial instruments, escape, possession of a prohibited substance in a correction facility, unauthorized use of a motor vehicle and theft of a firearm.
Initially, Rodriguez had been pulled over by San Patricio County Sheriff's Deputies for erratic driving. During that traffic stop, deputies learned that the vehicle he was driving was not his.
At the time of his arrest, Rodriguez had $1,500 in what were later determined to be counterfeit bills. The man used $1,300 of those counterfeit bills to pay a bail bond company from Aransas Pass to secure his release on the charge of of driving a vehicle that was not his.
The bail bonding company discovered that the money was fake and contacted sheriff's deputies to report the new crime and to remove their bond on Rodriguez.
After that initial arrest, authorities in San Patricio were able to get various arrest warrants on the new felony charges  and began to look for Rodriguez. In an effort to help with the manhunt authorities called on the U.S. Marshals Task Force to  help capture Rodriguez. Authorities tracked the man to a neighborhood in the town of Gregory, about 12 miles from Corpus Christi.
After the arrest, a judge in San Patricio County set his total bond at $95,000. At the time of his second arrest, Rodriguez did not have counterfeit money on him.