REYNOSA, Tamaulipas — Cartel gunmen have once again been using cloned military vehicles in an effort to further disguise their criminal activities in this city and other municipalities along the Texas border.
The recent discovery of cloned vehicles took place last week when Mexican authorities spotted a convoy of SUV's with cartel gunmen. Military troops tried to stop the convoy setting off a rolling gun battle as the cartel gunmen tried to elude capture.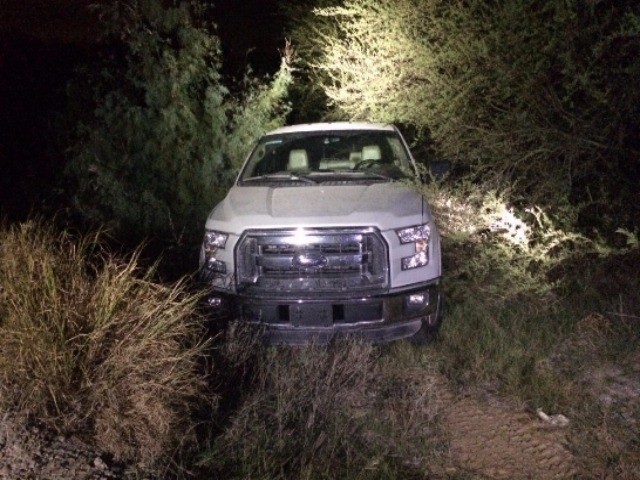 The gunmen abandoned two of their trucks as they ran off into a brush area near an irrigation canal by the Lopez Portillo neighborhood.
One of the SUV's that the gunmen left behind was a white pickup with Mexican Navy logos and serial numbers painted on the doors.  The vehicle did not have license plates. Inside, authorities found various AK-47s and dozens of ammunition magazines.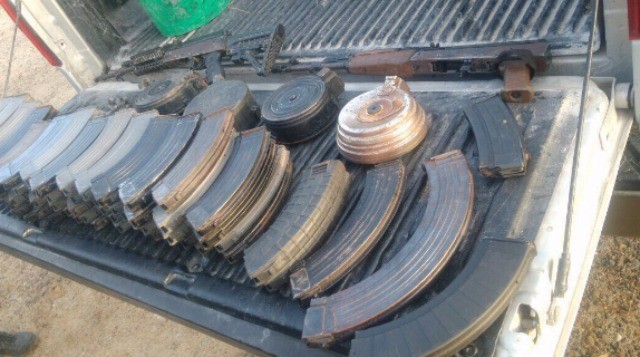 The second SUV was a black pickup with various weapons and tactical equipment inside. Authorities did not report any casualties nor injuries in the clash. The City of Reynosa continues to be under the control of the Gulf Cartel.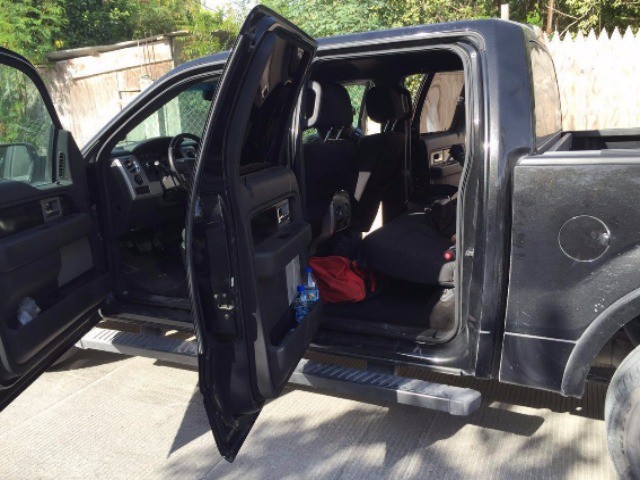 The use of cloned military vehicles by cartel gunmen helps reveal the complexity and dangers the various cartel enforcement groups pose. Breitbart Texas recently reported on how one of the factions of the Los Zetas drug cartel had made it a point to announce that they have Russian RPG's. In a challenging gesture, the gunmen wrote the names of their rivals on the explosives.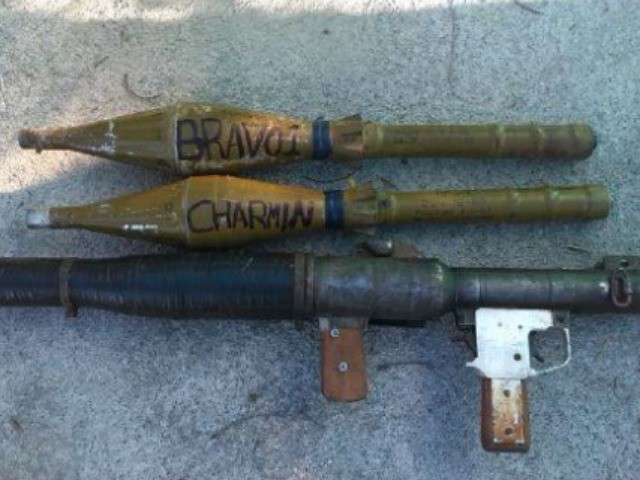 Cartels have a long history of trying to blend in with police and military forces. Breitbart Texas has recently reported on how authorities have seized police body armor and credentials that had been stashed away by the Los Zetas cartel. The tactical equipment and weapons would allow cartel gunmen to pass themselves off as law enforcement officials.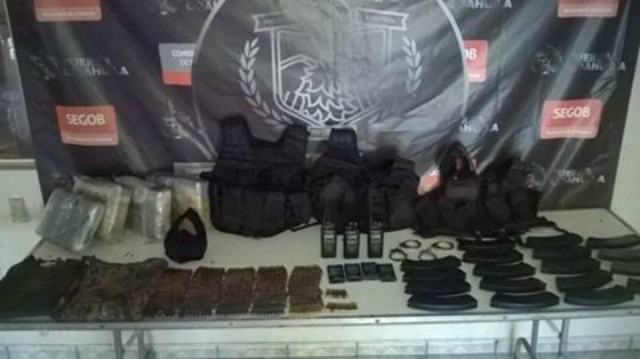 In December 2015, U.S. authorities discovered another use for cloned vehicles. Human smugglers tied to one of the Mexican cartels that operate along the Texas border began to use fake U.S. Border patrol trucks in an effort to fool authorities, Breitbart Texas reported.
The use of cloned military vehicles has raised concern in years past. In 2011, the Mexican Army issued an alert after discovering multiple cartel SUV's that had been painted to look like Mexican Federal Police and Mexican military vehicles, Mexico's El Universal reported at the time.
Editor's Note: Breitbart Texas traveled to the Mexican States of Tamaulipas, Coahuila and Nuevo León to recruit citizen journalists willing to risk their lives and expose the cartels silencing their communities.  The writers would face certain death at the hands of the various cartels that operate in those areas including the Gulf Cartel and Los Zetas if a pseudonym were not used. Breitbart Texas' Cartel Chronicles are published in both English and in their original Spanish. This article was written by "A.C. Del Angel" from Reynosa and Breitbart Texas' Ildefonso Ortiz.