MATAMOROS, Tamaulipas — The relocation of a prisoner and a power struggle inside set off a riot that injured five and left some sections in flames.
The riot took place in the Santa Adelaida rural community where a state prison is located. During the violence, sources point to multiple injuries, gunshots and sections set ablaze. Authorities have not responded as to how firearms and other weapons made their way into the prison. In Matamoros, the Gulf Cartel is the criminal organization that generally controls the prison population.
The riot began shortly after 9 p.m. on Tuesday and, according to authorities, it lasted until 2 a.m. Wednesday before Tamaulipas State Police forces were able to finally regain control.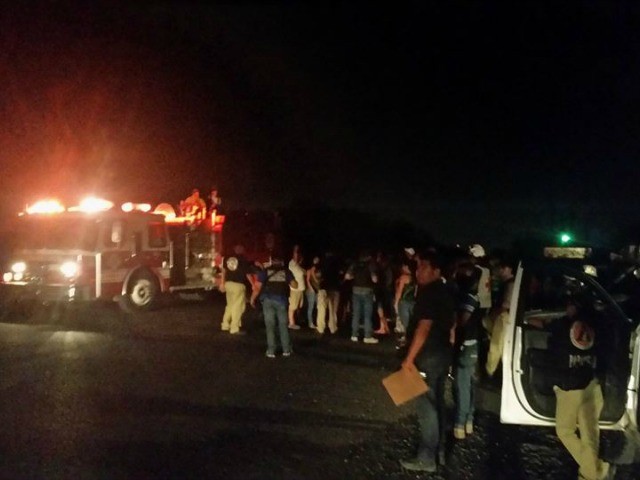 While trying to take control, police forces went into the building as prisoners went into one of the pods and began to set it on fire causing even more chaos inside.
State police forces from the nearby communities of Valle Hermoso and Rio Bravo arrived as backup and to help suppress the inmates.
Outside of the prison, emergency personnel from the nearby cities awaited for instructions to be able to go inside and rescue the wounded.
Relatives of some inmates arrived to the area asking about the prisoners' welfare. As of Wednesday afternoon, relatives had not received information for  specific inmates.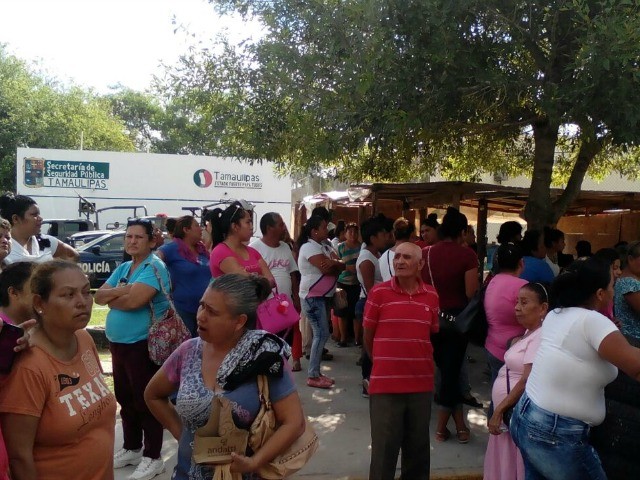 The Tamaulipas Public Safety Secretariat has not publicly confirmed the number of injured inmates or jailers but it has confirmed that no fatalities were currently reported. Authorities have unofficially confirmed that at least five individuals including a jailer were taken to a local hospital, their respective conditions unknown.
Authorities continue to investigate the weapons inside the prison and asses damage. Officials have confirmed that no escape attempts were made during the riots.
Editor's Note: Breitbart Texas traveled to the Mexican States of Tamaulipas, Coahuila and Nuevo León to recruit citizen journalists willing to risk their lives and expose the cartels silencing their communities.  The writers would face certain death at the hands of the various cartels that operate in those areas including the Gulf Cartel and Los Zetas if a pseudonym were not used. Breitbart Texas' Cartel Chronicles are published in both English and in their original Spanish. This article was written by "J.A. Espinoza" from Matamoros, Tamaulipas.